With a name like the Deke Slayton Space and Bicycle Museum, staff members often get questions about the unusual combination of items included in the collection.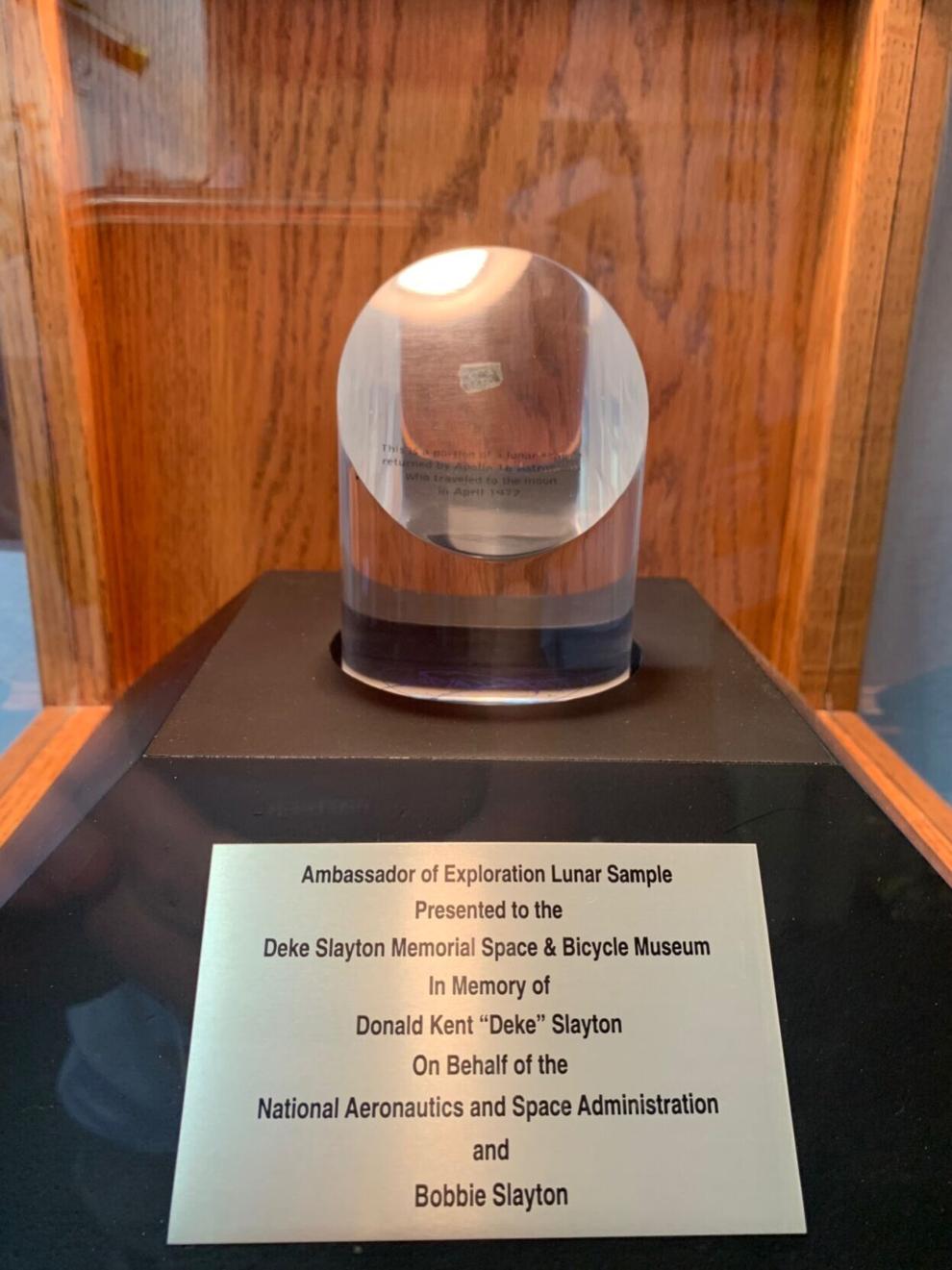 "We get three groups of people who visit here," said Alyssa Young, executive director. "We get space enthusiasts. We get bicycling enthusiasts. And then we get people who are just curious because they say that is the strangest combination, and they just want to see what it is all about."
The museum houses an incredible collection of space-related items and information because Deke Slayton, one of the original seven Mercury astronauts, was born and raised in Sparta, and graduated from the local high school.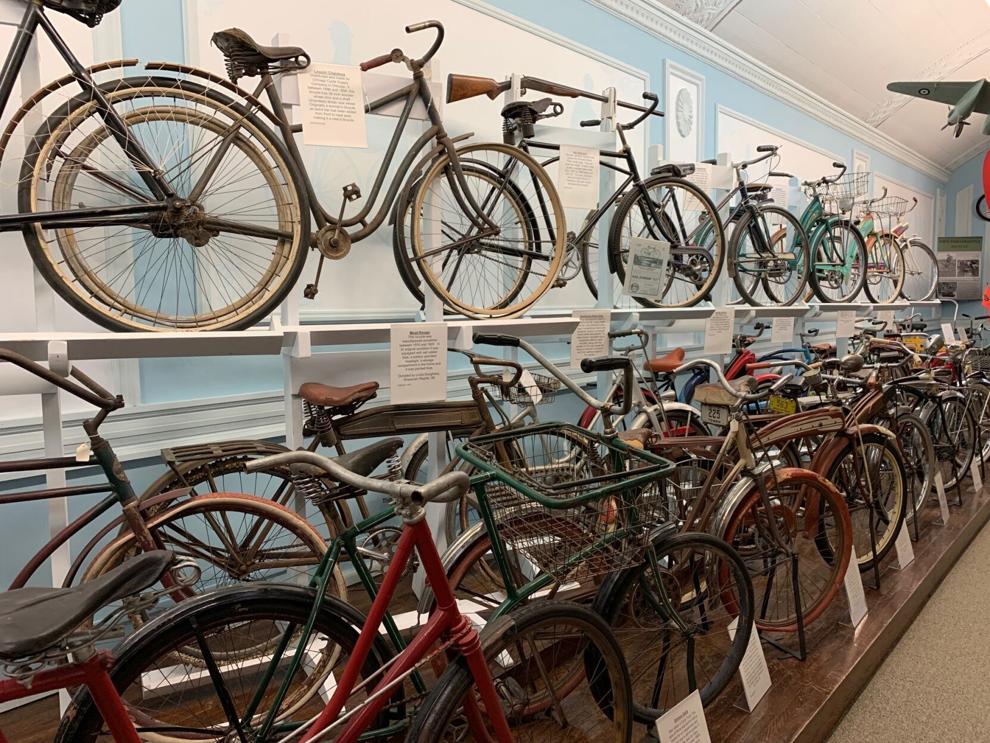 The town also calls itself the Bicycling Capital of America, because the Elroy-Sparta State Trail which runs through the town and connects to several other area bicycle trails, is considered by many to be the first of the popular rails-to-trails bicycle paths created in America. 
"We are outlining the history of transportation," Young said. "The Wright brothers had a bicycle shop, and when they got into aviation, they used a lot of their bikes in their first airplanes. There is a strong aviation history in Monroe County, and there are several other astronauts who lived in Wisconsin."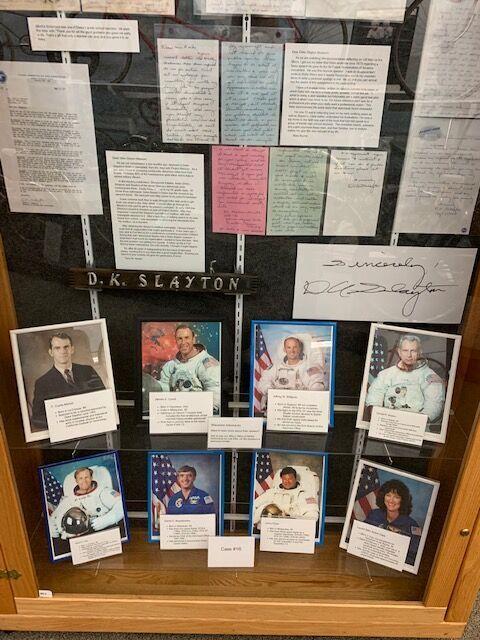 The Deke Slayton Space and Bicycle Museum is housed on the second floor of the former Masonic Temple building in Sparta. On the lower level is the Monroe County Local History Museum, so visitors can easily see both museums.
"Deke was a small-town farm boy who grew up to be an astronaut and fulfill a big dream he had," Young said. "He was a huge inspiration to an entire generation, actually probably two generations of people who worked at NASA."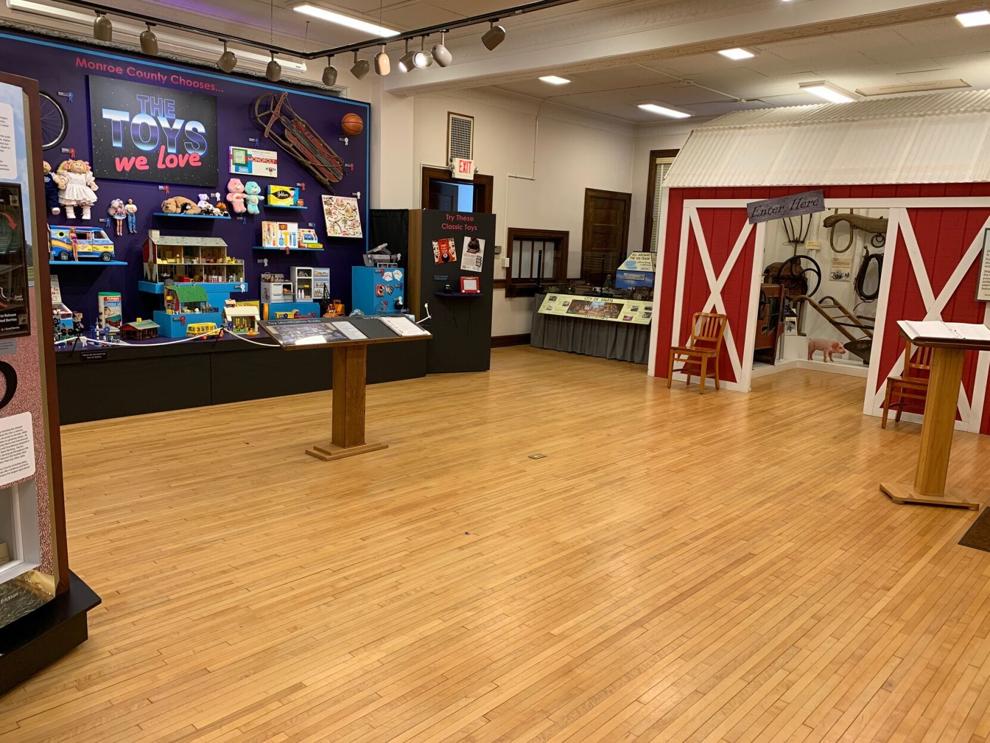 A few blocks from the museum building on Water Street, visitors can find the Chamber of Commerce building which is located in the former railroad depot. It is a convenient starting point for cyclists who want to ride the Elroy-Sparta State Trail which is maintained and managed by the Wisconsin DNR. The trail features three railroad tunnels which are a favorite of many cyclists. 
Anyone wanting to ride the trail needs a trail pass which costs $5 daily or $25 annually. Passes are available at the Chamber of Commerce or at self-serve kiosks at many of the trailheads. 
Two sections of the trail between Wilton and Elroy have been closed since 2018 because of damage caused by heavy storms. The sections are expected to reopen in late 2021. Anyone wanting to ride on the bicycle trail should go to the website at dnr.wisconsin.gov/topic/parks/elroysparta for more information. Even with the closures, there are more than enough miles of trails to keep any cyclist happy.