KENOSHA — One of the many, many great things about Sheboygan is its proximity to other great spots to see. Whether you're looking for a day trip or a full week-long getaway, follow along with our Travel Guide series.
Through this feature, we will be your guide to some of Wisconsin's most sought-after vacation spots, hidden gems and scenic spots. From where to eat to when you should plan your stay around major events, check out this guide.
TRAVEL GUIDE: KENOSHA
As Wisconsin's fourth largest city, Kenosha offers a travelers paradise with a little of everything that can be easily accessed, located just off Interstate 94/41. More than 90% of Kenosha's shoreline on Lake Michigan is accessible to the public to provide for a relaxing getaway, but downtown is also full of many of southern Wisconsin's must-see locations.
Major attractions
Dinosaur Discovery Museum: Opened in 2006 in a renovated 1908 Beaux Arts historic landmark, the museum is the largest collection of meat-eating theropods in the nation. See life-scale replicas of the Tyrannosaurus rex, Gallimimus, Ceratosaurus and more on permanent display. The museum also features several temporary exhibits. Learn more at museums.kenosha.org.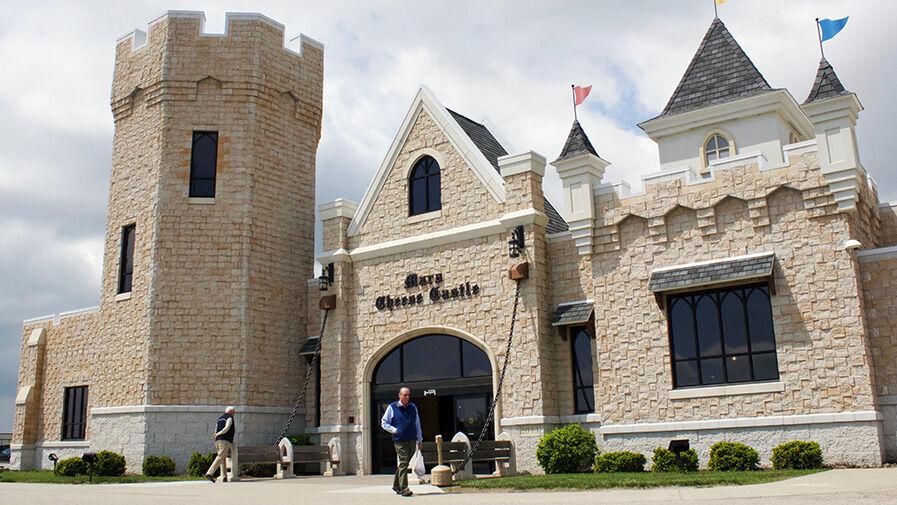 Mars Cheese Castle: If you've driven on Interstate 41 through southern Wisconsin, you've likely seen the Mars Cheese Castle. Founded in 1947, the castle features a one-stop shop for hundreds of cheeses, wines and sausages, an in-house bakery and cafe, full bar and novelty souvenirs. Learn more at marscheese.com.
Shops
Pleasant Prairie Premium Outlets: Located just outside of Kenosha, you'll find of the state's best shopping spots. The more than 80 stores include brands like Calvin Klein, Coach, Michael Kors, Tommy Hilfiger, Adidas, Nike, Under Armor and more. See the full list of stores at premiumoutlets.com.
Specialty stores: Kenosha is booming with unique shopping experiences from niche boutiques to one-of-a-kind art. Shops include Against the Grain Creative Concepts, Alpaca Art Pottery Painting, Beef Jerky Experience, Inner Child Comics and Collectibles, Studio Moonfall and more.
Eating and Drinking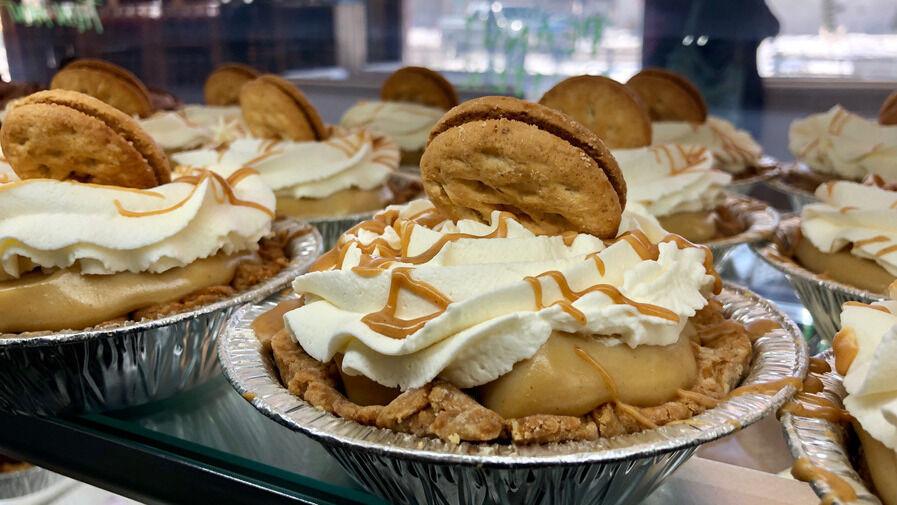 Sweet treats: Kenosha will certainly satisfy your sweet tooth! A few local favorites include Elsie Mae's Bakery and Cannery, Jack Andrea, Sandy's Popper, and Scoops Ice Cream and Candy.
Downtown eats: Need a shopping break? Stop by any of the several downtown restaurants including Sazzy B, Ashling on the Lough, Franks Diner, Capt. Mike's Beer and Burger Bar, Slip 56 Bar and Galley, Trolley Dogs and more.
Sightseeing
Sculpture Walk: One of the city's largest displays of public art can be found at HarborPark where more than a dozen large-scale pieces of art are on display near the lake and harbor.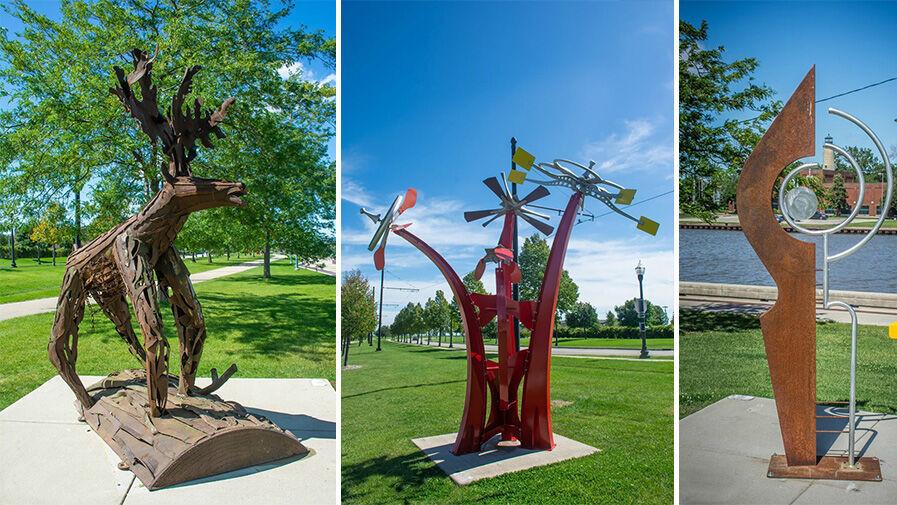 Lighthouses: You wouldn't be visiting a Lake Michigan shoreline town without a visit to a lighthouse—or two. Stop by North Pier Lighthouse at Simmons Island Beach or the Southport Light Station Museum and museum.
Electric Streetcar: Restored electric streetcars travel around a two-mile loop in Kenosha to provide a scenic tour of Lake Michigan, HarborPark, downtown and more.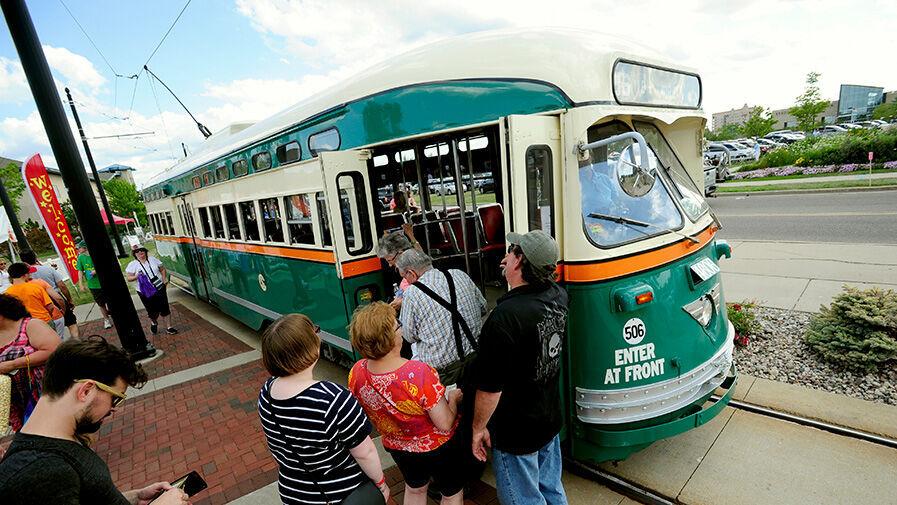 Fun Facts
Washington Park Velodrome: Kenosha is home to the nation's oldest operating velodrome, a track with 333 meters of raceway with 28-degree banked corners. It was built in 1927 and recently restored. Racing at the track occurs between May through August.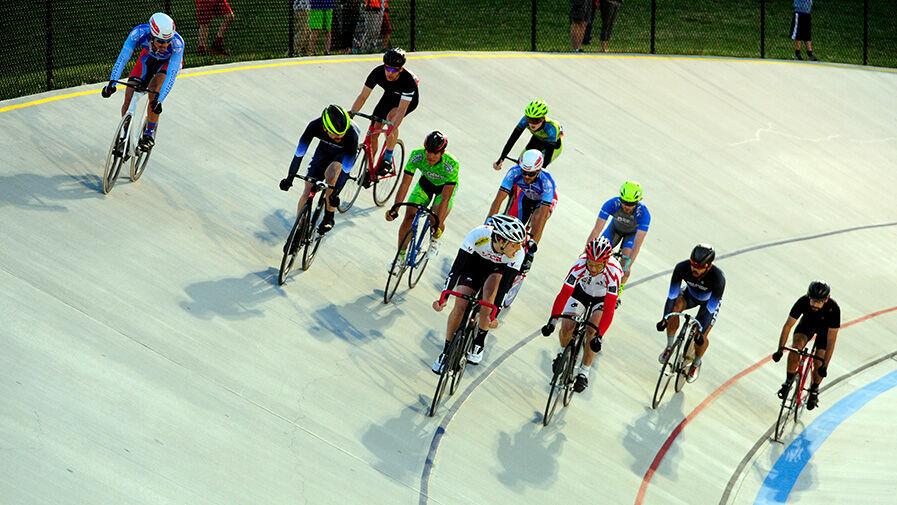 Underground Railroad: In Kenosha's Library Park Historic District, you can find a station for the Underground Railroad. Look for the plaque at 6027 7th Avenue. To see more historical sites around the district, head to visitkenosha.com.
Events
Wisconsin Marathon: Begins at 7 a.m. May 1 at the Civil War Museum. Learn more here.
Races at Wilmot Raceway: 2021 dates are May 1, 8, 16, 22, 29; June 4, 12, 18, 26, 29; July 10, 17, 24, 31; August 7, 20, 21, 28; and September 4, 11. Learn more here.
The Good Old Summertime Art Fair: Enjoy the 45th annual event from 10 a.m. to 4 p.m. June 6 at Civic Center Park. Learn more here.
Monster Truck Throwdown: Runs June 19 and 20 at Wilmot Raceway. Learn more here.
Bristol Progress Days: Head to Bristol in western Kenosha County for this event from July 9-11 for the whole family. Learn more here.
Country Thunder Music Festival: Join some of country music's top acts including Blake Shelton, Morgan Wallen, Dustin Lynch and Kane Brown July 15-18. Learn more here.
Taste of Wisconsin: All of the best flavors of Wisconsin combine July 23-25 at HarborPark for this event. Learn more here.
Kenosha County Fair: The county fair returns Aug. 18-22. See the full schedule and learn more here.