"The House on Mango Street" is a collection of stories surrounding the young Esperanza as she grows up in her new home on Mango Street. It's not the home her family dreamed of, the one her parents promised they'd have one day, but there she grows into a young woman and experiences the world through the lives of her neighbors.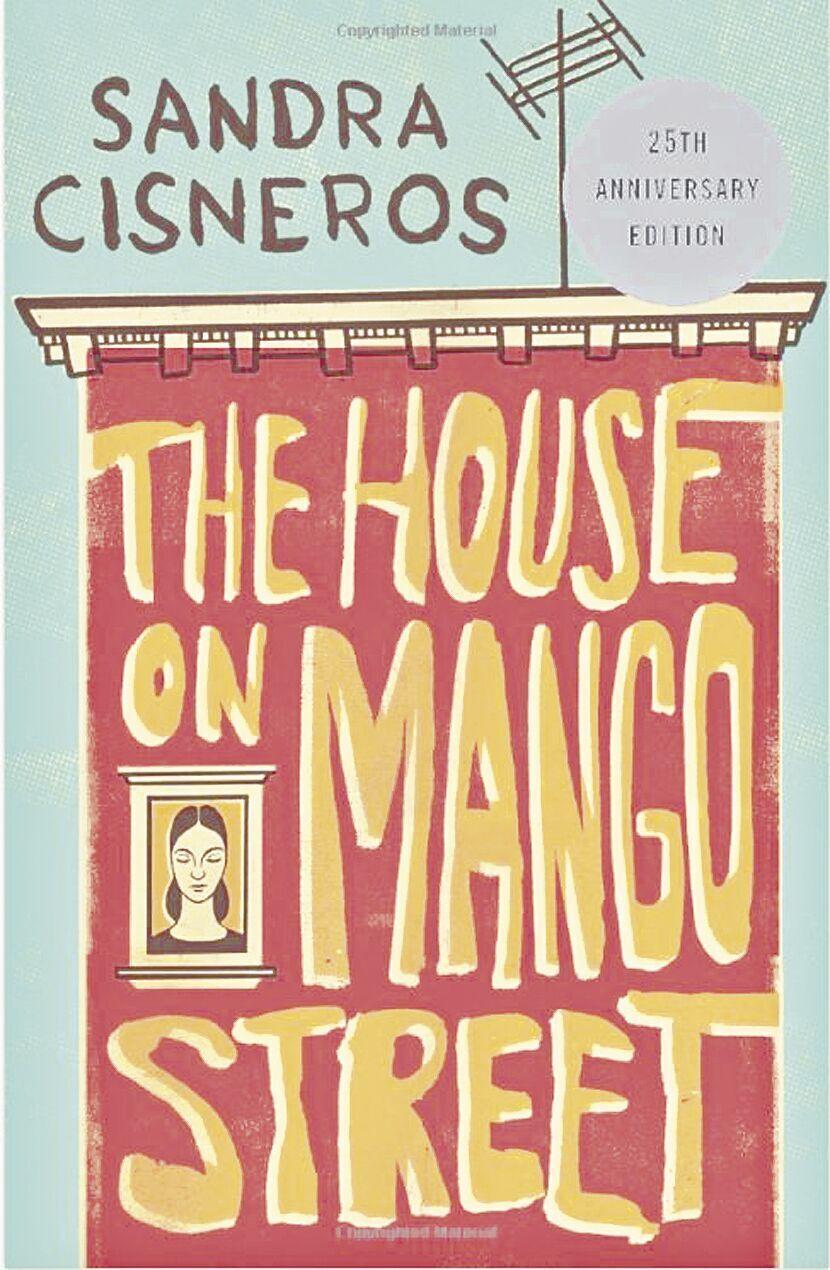 "She thinks stories are about beauty. Beauty that is there to be admired by anyone, like a herd of clouds graving overhead. She thinks people who are busy working for a living deserve beautiful little stories, because they don't have much time and are often tired. She has in mind a book that can be opened at any page and will still make sense to the reader who doesn't know what came before or comes after." 
In her opening to "The House on Mango Street," Sandra Cisneros introduces us to the young woman she was when she first started writing the book, and everything she wanted to be. As we move through the story, we see she accomplished her goal. 
Each story in "The House on Mango Street" could stand alone. A few characters appear regularly, but a reader could still jump in at any point in the physical book and still find themselves immersed fully in the story. Each chapter is like an anecdote, told around the dinner table, the memory strong enough to entertain on its own without the background of an entire life story. 
Through Esperanza's story, Cisneros brings an entire neighborhood to life. We see snippets of the neighbors' lives through Esperanza's eyes, as she grows up, facing all the struggles and joys that come with it. Women are often the focus of these stories, their hopes, their desire for freedom and something more, and the lack of them. 
"The House on Mango Street" explores the question of home, belonging, freedom and the desire to find a space of one's own in the world. 
When I read "The House on Mango Street" in seventh grade I was not impressed. As a tween, I was not mature enough to appreciate the beauty, wisdom and universal truths that fill this short book. It is true that it can take some time to become familiar with the format; one where the reader is dropped into a young girl's life and learns about her story through a series of short vignettes. 
It can also be difficult to remember all of the characters, especially because some reappear and others are only required for one scene. But the format and fluctuation in characters reflects life. Rarely does one person stand as a key figure in a person's story for their entire life and usually, notable moments come in spurts; a momentous couple of hours that interrupt an unremarkable year. 
While every book begins and ends, Cisneros' masterpiece does not have a clear starting or ending point. Rather, the vignettes only focus on the protagonist's life while she lives on one street. She tells readers that she has lived on other streets and foreshadowing suggests that she will live on others. In this way, Esperanza lives beyond the pages of the book and the story continues after the final words. We are told that the most important parts of Esperanza's life will likely take place after the story ends. 
She concludes her narrative by saying, "They will not know I have gone away to come back. For the ones I left behind. For the ones who cannot out." 
Next month's read
This month we'll be reading "The Song of Achilles" by Madeline Miller. The book follows well-known Greek mythology characters Patroclus and Achilles. The two men, different in many ways, form a bond as they grow that carries them together into the Trojan War. 
While reading, consider these questions:
What did you know of these Greek mythology characters before reading? 

How does this story define and redefine the characters? 

Why do you think Greek mythology is still so popular? How does this novel take the classic story and modernize it? 

How do the concepts of fate and destiny play into their character's decisions and ultimate path? 

Would you recommend this book to others? Why or why not?