UW-River Falls horticulture fraternity and UW-RF Greenhouse Plant Sale 
Date: Friday, April 30, 10 a.m. to 6 p.m.; Saturday, May 1, 10 a.m. to 3 p.m.; Friday, May 7, 10 a.m. to 3 p.m.; Friday, May 14, 10 a.m. to 6 p.m.
Location: outside the UWRF Greenhouse, 623 S. 3rd Street, River Falls
A variety of hanging baskets, 4-1/2 inch potted plants, bedding plants, perennials, plants for pollinators, the new 'Beacon' impatiens, vegetables and herbs will be available! Checks or credit card only. Masks and physical distancing required.
Classic Car Show at Rush River Brewery
Date: Saturday, May 1, 1 p.m. to 5 p.m. 
Location: Rush River Brewery, 990 Antler Court, River Falls
Rush River Brewing is hosting a Classic Car Show for all you cool, car enthusiasts! Invite your friends & family to enjoy a pint while walking around outside viewing vintage car models! Sumo Egg Rolls will be joining us with their delicious menu!!
Geological Tour of Willow River State Park
Date: Saturday, May 1, 1 p.m. sharp
Location: Meet at the Dam Picnic Shelter at the end of the park road
50 persons limit, first come, first served. Masks or facial coverings are recommended when in close proximity to others.
Willow River State Park is an outstanding place to enjoy nature's beautiful scenery and geological landforms. Lace up your hiking boots and join the naturalist on a 5-mile hike where you will discover several geological phenomena within the park, some dating back as far as 570 million years ago! 
This is a 5-mile hike and includes some hilly and rugged terrain. The hike will take roughly 2.5-3 hours to complete depending on how blown away we are by all of the sights we'll see. Please dress for the weather and bring with you water, a snack, binoculars and a camera if you wish.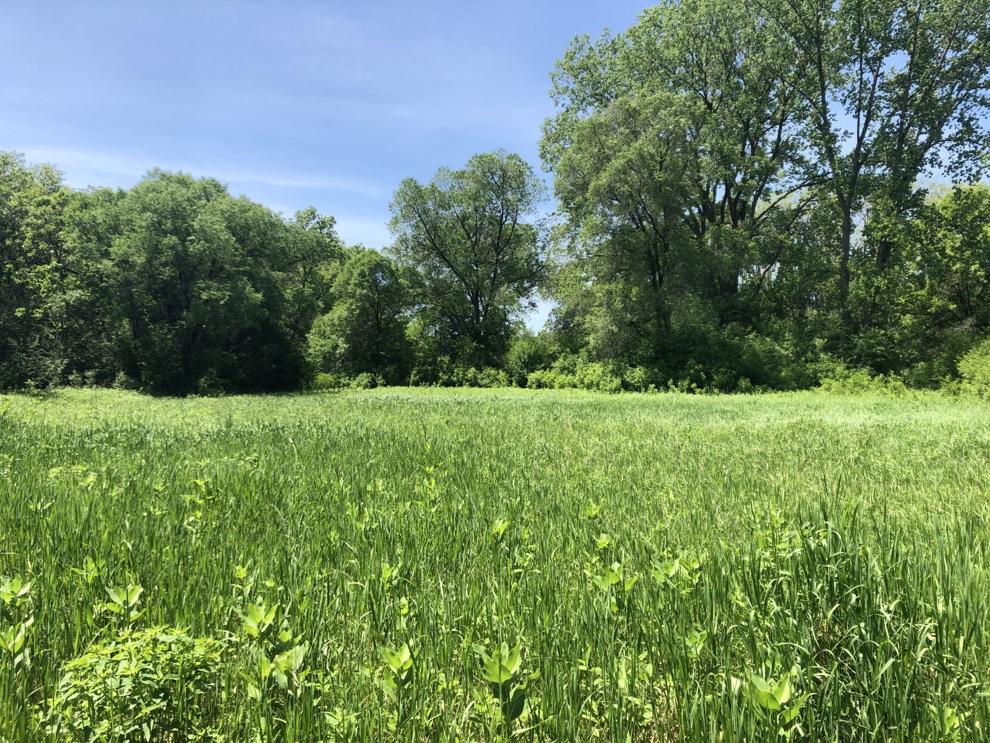 UW-River Falls Spring Commencement Ceremony
Date: Saturday, May 1, 9 a.m - 4 p.m
Location: Knowles Field House at Falcon Center
In-person attendance will be limited; guests and spectators will not be allowed to attend; commencement will also be live streamed for all to view.
Job Fair - Workforce Resource
Date: Thursday, May 6, 10 a.m. to 3 p.m. 
Location: Lower level of the library, 140 Union St, River Falls
Connect with local employers and meet with Workforce Resource staff for tips on job searching and resume writing. No registration required. 
Kurt Mead - Antlers and the Animals that Wear Them
Date: Thursday, May 6, 6 p.m. to 7 p.m. 
Location: River Falls Public Library's Facebook live or Youtube channel
No registration required. Antlers are weird. They are the fastest growing mammalian body parts and only their teeth are harder. Why do these animals grow them? Join Minnesota Tettegouche State Park Naturalist, Kurt Mead, for a look at our local antlered animals during a live, virtual presentation. We'll discuss the ecologies of these animals and the stresses that they face. Antlers from several different animals will be on display. Kurt will also talk about his book, "Dragonflies of the North Woods."