Fat Bike Worlds
The Borealis Fat Bike World Championships is in its seventh year. This year's race will take place at the New Richmond Golf Course and New Richmond Nature Center. 
The kickoff party will be on Friday, Jan. 28, followed by activities for racers and families, amazing food and beverages, live music and a list of spectacular attractions to check out in the area. 
On Saturday, Jan. 29, the race will begin on the New Richmond Golf Course and Nature Center Trails. 
The race is for all types of riders, from the racer to the first timer, with categories and laps for each. More than anything, Fat Bike Worlds is about riding fatties and chilling with a group of awesome people. Bring your family and friends to this three-day festival, tucked into a small town atmosphere, Jan. 28-30. 
Visit fatbikeworlds.org for more information.
Pat Donohue and the Prairie All Stars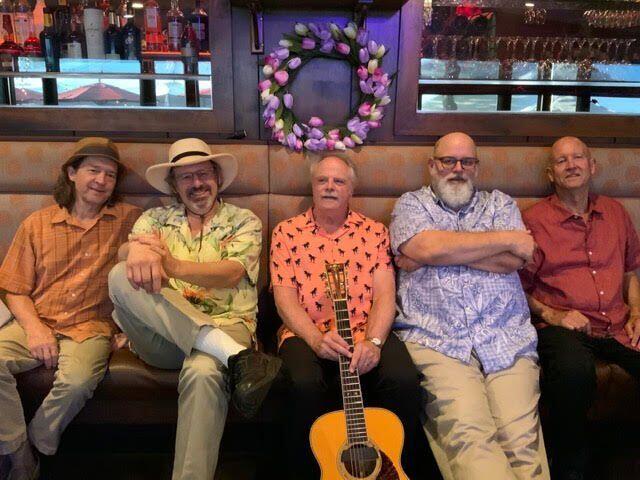 Blues, folk, rockabilly and more performed by Grammy-winning guitarist Pat Donohue with mandolinist Richard Kriehn, bassist Gary Raynor, accordionist Dan Newton and drummer Peter Johnson – all members of the Guys All Star Shoe Band from "A Prairie Home Companion," on Jan. 29 at 2 p.m. or 7 p.m. at the Phipps Center for the Arts. Tickets start at $20. 
Painting class, Taste of Hot Air Affair
A Canvas Party Painting class hosted by Audrey Martin will take place Thursday., Jan. 27, at 6 p.m., featuring a camping picture at Cracked Barrel Winery.
Taste of Hot Air Affair S'mores and More, Balloons Galore Edition at Camp St. Croix-RCU Discovery Center, coordinated by the Hudson Lions Club, will be Saturday, Jan. 29, from 7-11 p.m. Enjoy spirits, wine, beer tastings, along with hot appetizers and s'more appetizers, chocolates, cheeses and sweets. Live music by Boondoggle with a silent auction and wine pull fundraisers. 
Several countdown events are planned in January to lead up to this camping themed winter festival. Find details about these countdown events and all of the Hot Air Affair events and sponsors at HudsonHotAirAffair.com or visit the Facebook or Instagram for the latest announcements and details.
Winter Scavenger Hunt
Meet at Willow River Nature Center on Saturday, Jan. 29, from 1-3 p.m. for a winter-themed scavenger hunt. Search for items on checklist style scavenger hunts or solve riddles along the Hidden Ponds Nature Trail then come back and collect a participation prize. 
Please dress for the weather and bring along water and good waterproof boots and pants.
Painting funny snowmen with Audrey
The library hosts painting on Jan. 29 from 10:30-11:30 a.m. in the staff room. Local artist Audrey Martin will work with ages 5-12 on painting funny snowmen. Register online at hudsonpubliclibrary.org. 
'The Importance of Being Earnest'
Oscar Wilde's classic is a delight from the first cucumber sandwich on as Jack's double life catches up with him. The problems are resolved in an extremely charming and quite unexpected way as Jack and Algernon discover the importance of being earnest while answering to the name of Earnest.
The shows this weekend are Friday, Jan. 28, at 7:30 p.m.; Saturday, Jan. 29, at 7:30 p.m.; and Sunday, Jan. 30, at 2 p.m. Subsequent performances will be: 
Friday, Feb. 4, at 7:30 p.m.; Saturday, Feb. 5, at 7:30 p.m.; Sunday, Feb. 6, at 2 p.m.
Tickets start at $20. 
Due to ongoing COVID issues, the performers in "The Importance of Being Earnest" will now be masked. Please review the current COVID-19 protocols for more information. Note protocols may change based on ongoing safety precautions.