Time is precious and so are volunteers. Here are various non-profits in River Falls that you can donate your time to in the upcoming months. 
Environmental
Kinnickinnic River Land Trust
"Our mission is to work with the community to conserve and protect the beauty and health of the Kinnickinnic River and its watershed."
A staple organization in the River Falls community, the Kinni River Land Trust hosts various events throughout the year to support a healthy river. By filling out a quick form on the website, KRLT will keep you up to date on any volunteer opportunities coming up.
Grow to Share
"Our mission is to facilitate a volunteer-based collaborative garden, promote experiential learning and share the harvest."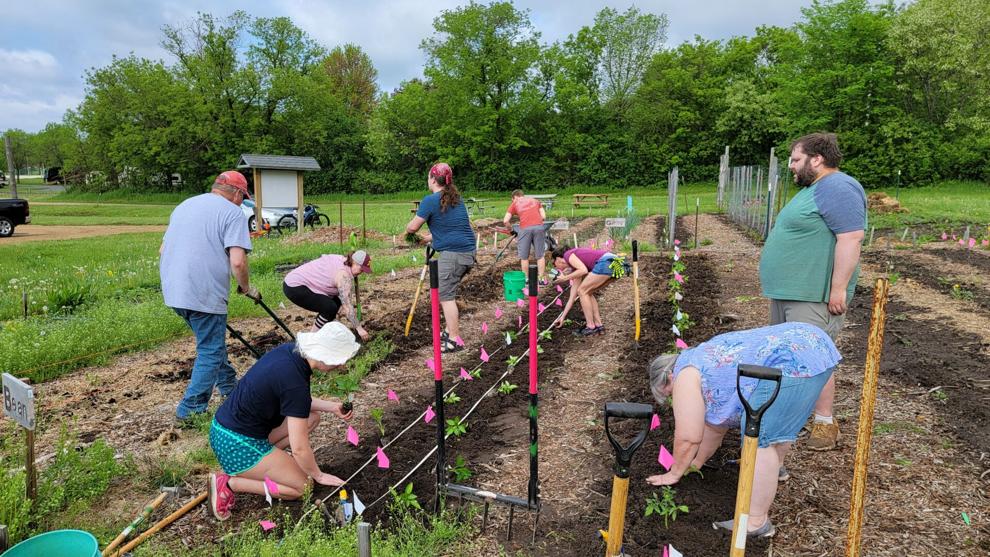 Drop in to volunteer at the Grow to Share gardens to help plant, weed, water and mow during staffed hours Tuesday, Thursday and Saturday from 9 a.m.-noon (weather permitting). 
Learn more about gardening, meet new people and get your hands dirty. The garden is family-friendly.
Keep an eye on the Grow to Share Facebook page for the most up-to-date information on the garden, events and weather updates or email growtoshare@gmail.com to learn more bout getting involved.
Advocacy
St. Croix Valley Sexual Assault Resource Team
"The St. Croix Valley Sexual Assault Response Team provides forensic healthcare and advocacy for individuals of all ages who have experienced sexual assault, strangulation, human trafficking, sexual exploitation and provides proactive education programs in the community."
Lend a hand to provide support, advocacy and assistance to victims of sexual assault and to further education and outreach initiatives with the St. Croix Valley Sexual Assault Resource Team. 
No experience is necessary and flexible, specialized training will be provided. 
Volunteer as a response advocate or as a crisis line response advocate. Fill out an application and submit it to the SART Center at 1343 N Main Street in River Falls or email it to info@stcroixvalleysart.org.
Our Neighbors' Place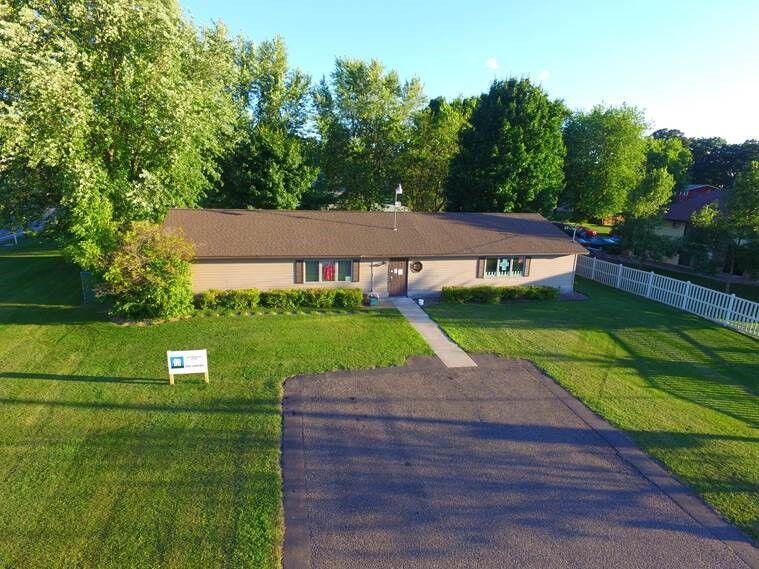 "Our Neighbors' Place, Inc. is an award-winning nonprofit organization providing support, shelter, and housing services to foster self-determination in Pierce and St. Croix counties." 
Our Neighbors Place seeks day center volunteers to work as guest coordinators or in their community closet, as well as backpack program and event volunteers. Complete the volunteer application form to get started.
Turningpoint for Victims of Sexual and Domestic Violence
"Turningpoint's mission is to provide support and resources to achieve freedom from domestic and sexual violence. Its purpose is to empower those affected by domestic or sexual violence."
Turningpoint has two upcoming events in which they are recruiting volunteers to help execute. 
You can volunteer as a Table Captain at the Transforming Lives Fundraising Breakfast, inviting guests and hosting tables. This event is Dec. 9 at Troy Burne Golf Club in Hudson. 
To volunteer for either event, contact Amy Berg, Development Director at amyb@turningpoint-wi.org or 715-425-6751, ext. 102.
Health
Free Clinic of Pierce and St. Croix Counties
"Since 2007, we have been providing free primary health care to low-income, uninsured residents of Pierce and St. Croix Counties in western Wisconsin." 
There are various ways to get involved with the Free Clinic of Pierce and St. Croix Counties. There are both medical and non-medical volunteer positions including, but not limited to patient greeters, patient registers, lab technicians, nurses, pharmacists, physicians, physician assistants, etc.
Volunteers must be 18 years of age to work on clinic nights. More information on how to apply to volunteer can be found on the free clinic's website. 
Walk On Therapeutic Riding
"Walk On Therapeutic Riding Programs, Inc. provides individualized horseback riding related to equine assisted activities and therapeutic riding instruction to children and adults with any physical, developmental, social and emotional disabilities."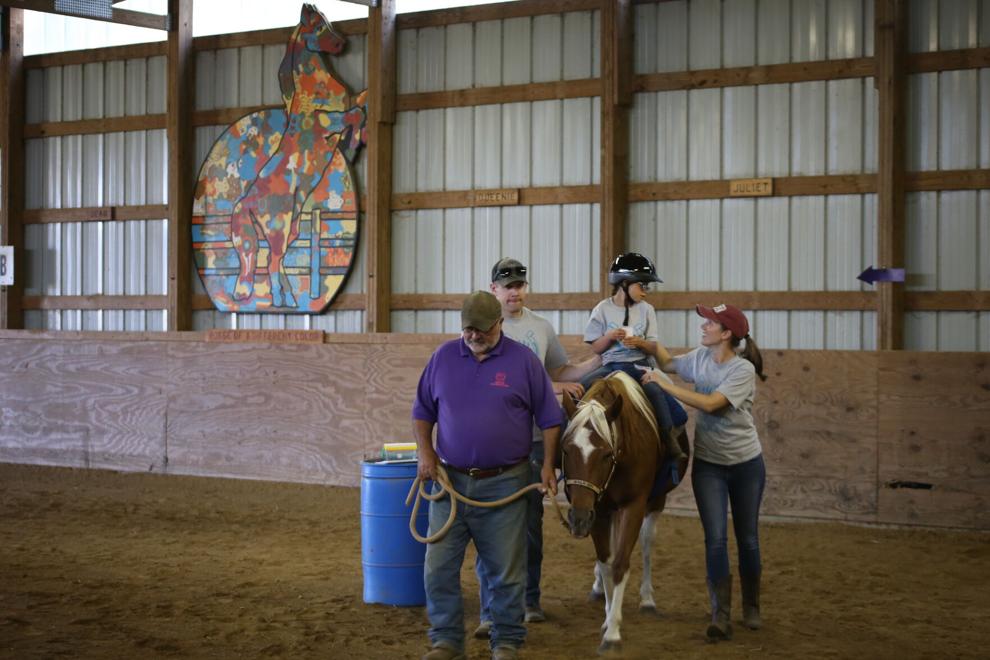 There is a way for everyone to get involved at Walk On. 
The primary roles for volunteers are as horse leader and side walker, as it takes 3 volunteers per horse to have a safe riding experience. 
Volunteers have also served in non-horse related roles including assisting with public relations and marketing, recruitment of volunteers and riders, website development, photography, equipment building and repairs and more. "Whatever your skills and expertise may be, it can certainly be used at Walk On," states the website.
Volunteers do not need to have a horse related background or previous experience working with people with disabilities. As a volunteer you will need to dedicate time to attend an orientation session, document your time and keep the volunteer coordinator informed of your availability. Volunteer orientation dates for fall classes are now available. For more information on volunteering, call 715-425-2025 or email walkontherapeuticriding@gmail.com.
River Falls Community Food Pantry
"We serve any person in need of food that lives within the River Falls School District. Each family may come twice a month for groceries, plus an additional weekly visit during which they may pick up extra bread and produce. We serve approximately 300 families and distribute more than 20,000 pounds of food monthly."
The River Falls Community Food Pantry is looking for all kinds of talent, including folks who will work shifts in the store, stock shelves, unload donations and deliveries, clean, assist with community outreach, provide technical assistance and more.
Children volunteers must be at least 14 years of age and with a parent or guardian during all volunteer hours, until the age of 18. Questions can be directed to the community coordinator at volunteer@rfcfp.org. Fill out an application online or check out ways to donate goods.
Arts and Events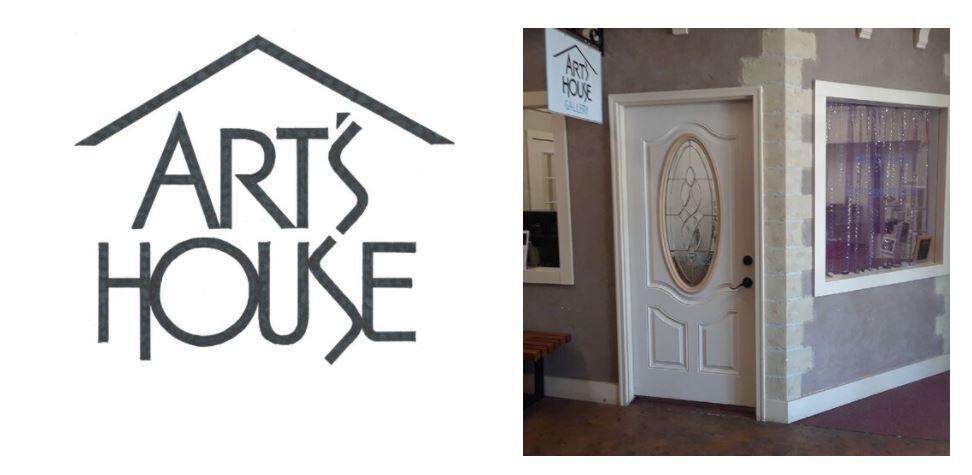 Community Arts Base
"River Falls Community Arts Base is a nonprofit organization dedicated to facilitating arts-related events and projects in and around the community of River Falls, Wisconsin." 
Fill out a volunteer form on the River Falls Community Arts Base website to schedule hours working at Art's House Gallery. CAB is run entirely by volunteers, so if you are interested in volunteering at the gallery or during one of CABs special events like Art on the Kinni, Music in the Park or the spring gala, you'll help keep the vision of art alive in the community.
Bacon Bash
"Bacon Bash celebrates all things bacon, complete with a variety of activities where young and old are invited to taste bacon-inspired dishes and partake in pig-themed activities including the popular pet parade, a variety of contests, arts and crafts fair, live music, and much more." 
Do you want to be a part of Bacon Bash? Join the team of volunteers and have a front row seat to all the fun and festivities. Sign up online. 
Don't see somewhere that sparks your interest? Check out a list of non-profits in the River Falls area on the River Falls Chamber of Commerce website.