This year's New York City Marathon featured one of the strongest women's fields in the 50-year history of the race, including two-thirds of the Olympic podium finishers in Japan this past August and five of the top eight finishers from last year's U.S. Olympic Trials.
So fans and pundits at the Nov. 7 race were probably wondering halfway through the event– who's that girl in the lead?
It was none other than 2015 River Falls High School graduate Annie Frisbie.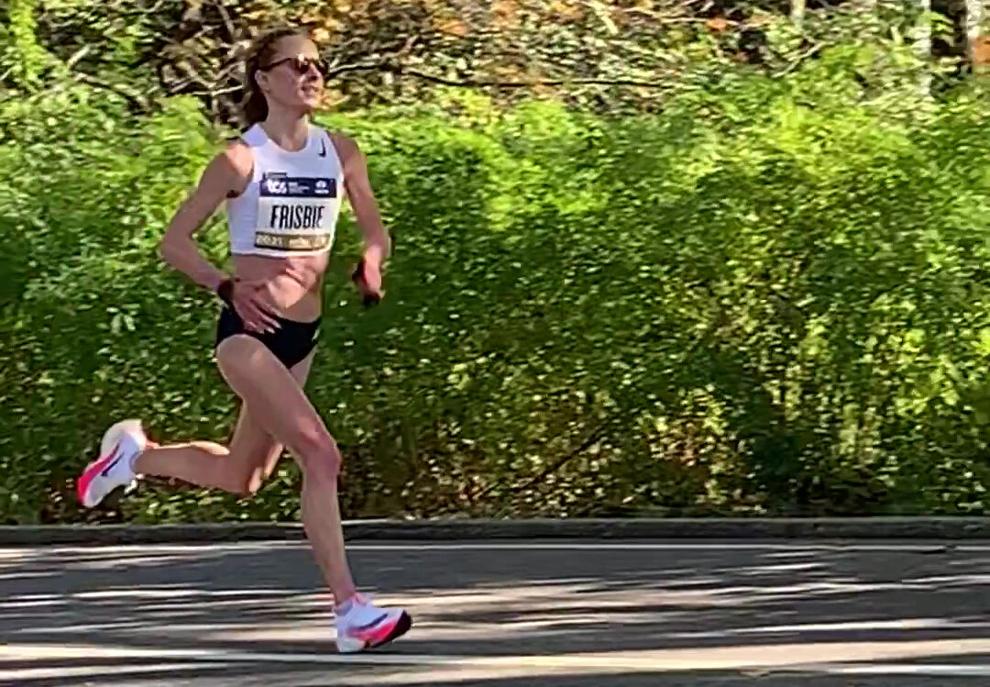 Frisbie, in her marathon debut, led the race near the 12-mile mark, ahead of a field that included Olympic gold medalist Peres Jepchirchir of Kenya and Olympic bronze medalist Molly Seidel of the United States, among others.
Jepchirchir ended up winning with a time of 2 hours, 22 minutes, 39 seconds and Seidel went on to set an American course record to place fourth in 2:24:42, while the 24 year-old Frisbie was the third American finisher, and seventh overall, in 2:26:18– the fastest NYC Marathon time ever for an American woman under the age of 25.
Not bad for somebody most people had never heard of.
"I don't think I really expected that of myself either," Frisbie admitted. "I did have a secret goal of being a top three American, but I don't think it was necessarily expected of me in the media or by my coach. So to finish in the 2:26:18 was definitely a surprise for me."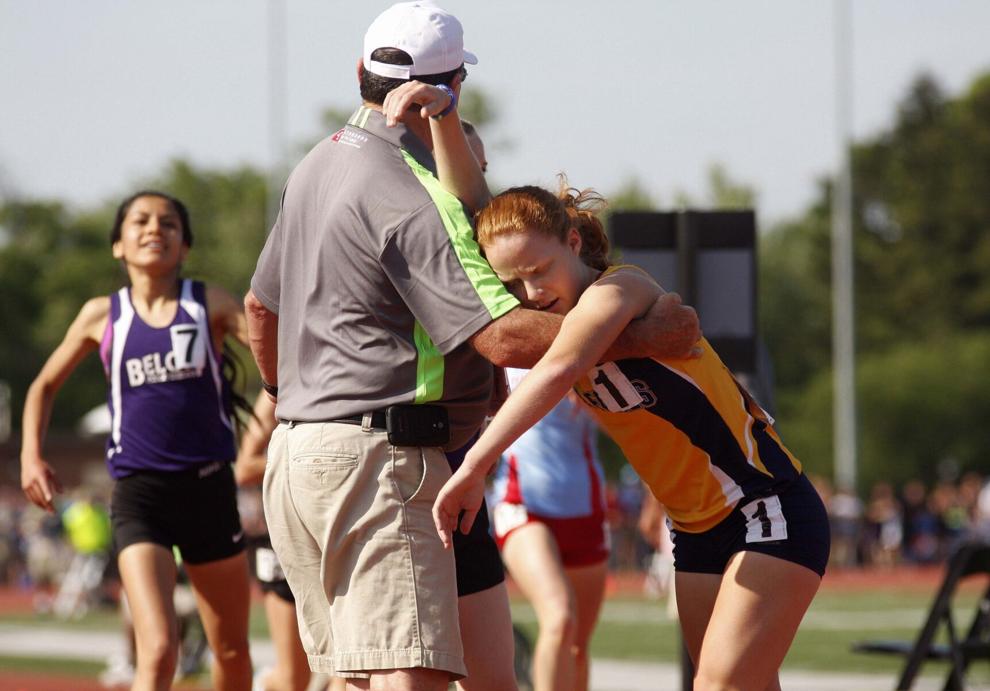 While Frisbie wasn't well known on the national or international stage before her marathon debut, people in River Falls remember her as one of the best distance runners ever to come out of River Falls High School.
In 2014 she became the only girl from River Falls ever to win a WIAA state cross country title and she holds nearly every school distance record– including the 1600 and 3200 meter runs in track and field as well as the 5,000 meter cross country mark.
As a senior in 2014 she took fourth at the Nike Heartland XC Midwest Regional and was the top Wisconsin finisher at the Foot Locker Midwest Regional while placing seventh.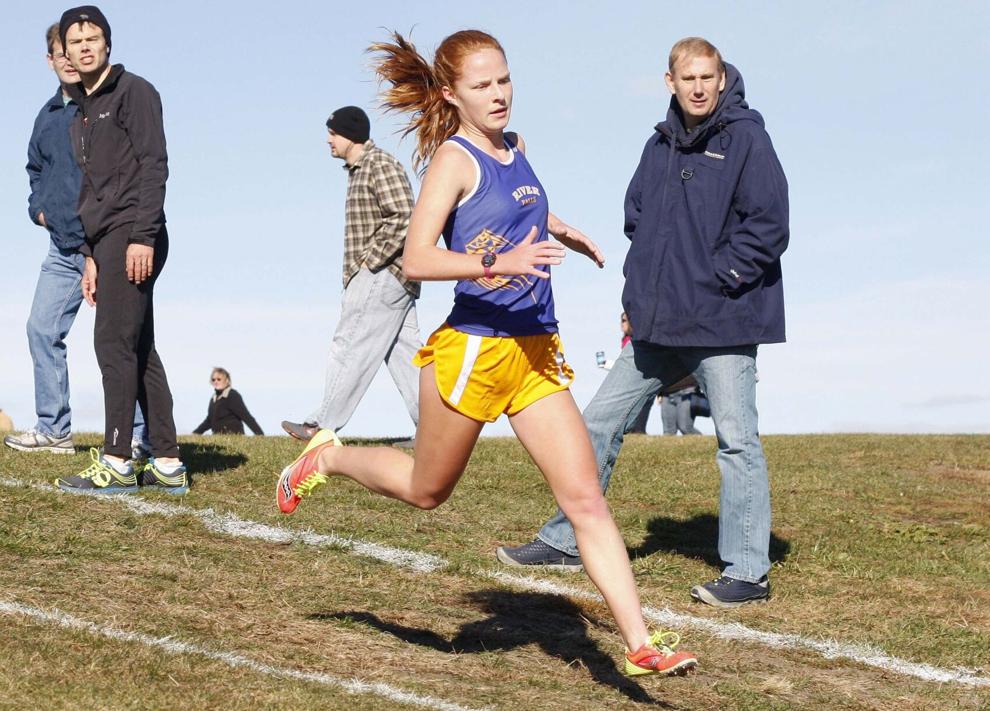 She went on to Iowa State University, where she was a three-time All-Big 12 cross country runner while earning All-American honors as a senior in 2018.
She turned pro in September, 2019, joining Minnesota Distance Elite, and in July finished third at the Peachtree Road Race in Atlanta. In September she was fifth at the U.S. 10-mile championships in Washington, D.C., before running her first marathon two weeks ago in New York.
Frisbie said she's come to embrace the longer road races, and felt it was time to see how she could do in a marathon.
"I definitely enjoy the roads more than the track," she said. "I think the environment itself is just a lot more fun and light hearted. I'd love to do some great things on the track as well but as of right now my passion is on the roads. And I always wanted to move up to the marathon. I think it was just a question of when the right time for that was because if you move to the marathon without the proper training or are not quite ready mentally for it, I can see how it could be a disaster. But thankfully, I felt pretty ready for this."
Her instincts were right. Seven miles into the race she was one of three Americans– along with fellow Wisconsinites Seidel and Kellen Taylor– leading three across.
She made a bold move around the 12-mile mark to position herself a couple of paces ahead of the lead pack and remained there until the leaders surged partway up First Avenue. But she kept herself together and ran a strong second half to finish seventh overall in 2:26:18– a pace of 5:35 a mile.
"The first 5k I think was a good confidence booster because I was able to be in that front pack pretty comfortably," she said. "And then after the first fluid station I kind of found myself in that front pack and still felt okay, and decided to just kind of go with it. I felt pretty comfortable until around probably just over halfway, maybe mile 15 or 16, is when it started to get pretty tough. But up until then it felt very well within my means."
Frisbie said she was energized by the crowds as she ran through the five boroughs of New York City.
"It's a great way to see New York," she noted. "There were times where just the scenery itself was so beautiful and I was just trying to soak it in and soak in the crowds and kind of take on their energy. There were a few times in the race where I was able to kind of take a step back and think– wow! This is such a cool opportunity! I tried to enjoy it as much as possible, even though you're in a lot of pain, and I think that really helped me get through the race."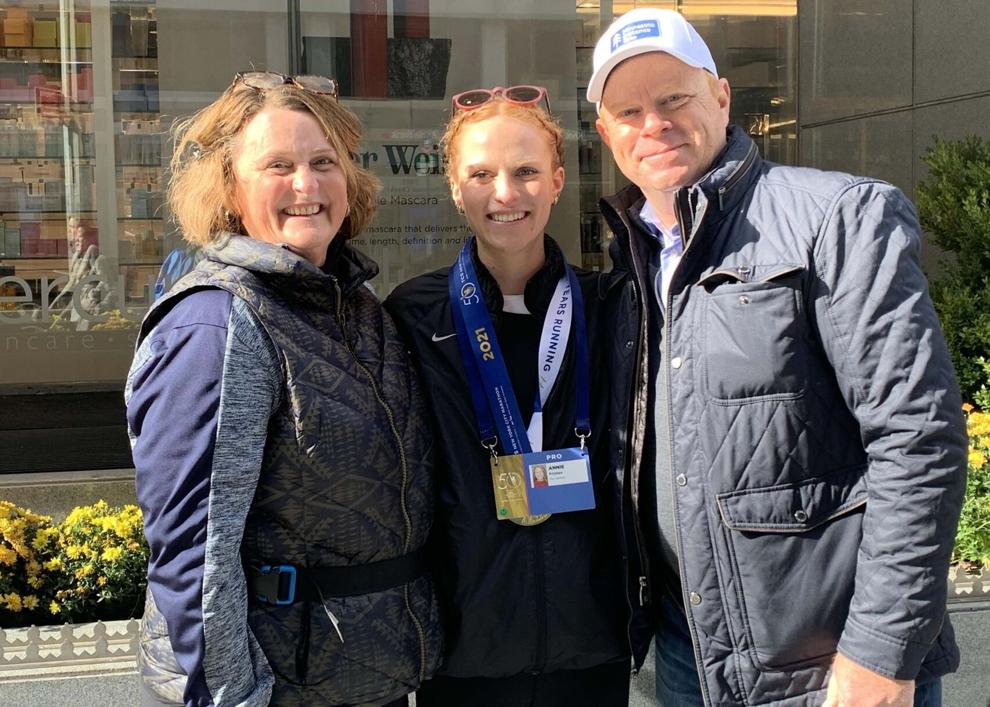 While Frisbie was taking in the sights and sounds of the city, her parents Shari and Matt were doing their best to keep up with their daughter's journey. Shari said the results were mixed.
"We saw Annie at about mile eight, then took the subway for about 30 minutes and sprinted to see her for literally a split second at about mile 17," she said. "Then we walked over to be able to see her in Central Park at about mile 24-1/2. We were just riding the subway with our masks on, relying on friends and family watching back home to text us updates of where she was at so we could calculate what subway stop we had the best chance of seeing her at."
Shari said the finish line area in Central Park was crazy so they didn't get to see Annie's finish, but they finally hooked up with their daughter back at their hotel about a mile away.
"It truly was such an incredible experience, even if we didn't get to be at the finish line," Shari said. "The energy was just amazing, and the taxi drivers and restaurant servers all said this is the first weekend it's really felt like New York is back since the pandemic started."
Annie Frisbie said even if she had a bad race, she would have enjoyed every minute of it.
"I think just being in New York, with the crowds and just the experience itself, they really do treat you so special and it just feels like you're a part of something bigger than yourself," she said. "It's just a crazy environment to be a part of. And then on top of that to race so well– it's kind of just the cherry on top. You're just overfilled with joy once you cross that finish line."