The Wisconsin Baseball Coaches Association has announced its 2022 All-State and All-District teams, with Hudson senior Owen Weadge and River Falls junior Keenan Mork headlining six local players who were honored.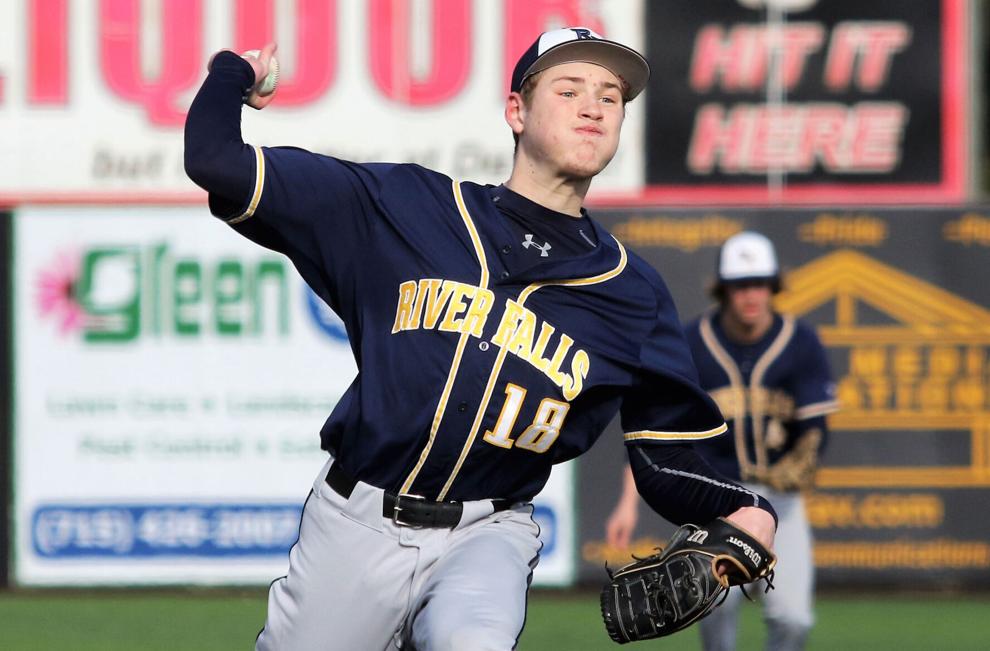 Wedge and Mork both received honorable mention to the WBCA All-State Team in addition to earning spots on the All-Northwest District First Team. Second Team All-Northwest District honors went to senior outfielders Brennan DuCharme of Hudson and Jeffrey Schurman of River Falls, while senior infielder Wylie Baumer of Hudson and senior pitcher Dom LaDuke of New Richmond received All-District Honorable Mention.
Wedge, Mork, DuCharme and Schurman were previously named to the 2022 All-Big Rivers Conference First Team while Baumer and LaDuke earned second team honors.
Weadge was the workhorse of the Raider pitching staff this season, striking out a team-high 76 batters in 61 ⅓-innings and posting an overall record of 7-2 with a 0.69 earned run average. He'll wrap up his high school career by playing for the West Team in the WBCA's 38th All-Star Classic this Friday and Saturday, June 24-25, in Oshkosh.
Mork was named the BRC Pitcher of the Year for the Wildcats. He posted a record of 5-0 with two shutouts and a 1.36 earned run average in eight starts while striking out a conference-high 85 batters in 46 ⅓-innings and walking just 11. Opponents hit an average of .161 against him.
DuCharme hit .356 with nine RBI and 17 runs scored for Hudson this year, while Schurman led the Wildcats in hitting this year with an average of .414 with a .570 on base percentage.
Baumer scored a Raider team-high 25 runs while hitting .349 with one home run and 18 RBI, while LaDuke was New Richmond's pitching ace this season, finishing second in the conference in strikeouts with 56 in 39 innings while posting an earned run average of 1.58.