Lanie Veenendall finished seven strokes ahead of the rest of the field to earn medalist honors and all five Tiger players placed in the top ten as the New Richmond girls' golf team won the Big Rivers Conference Tournament championship Wednesday, Sept. 22, at the River Falls Golf Club.
The tournament title comes after the Tigers ran the table during the regular season in their first year of BRC play.
Veenendall fired a 77 to win the individual title while Hudson's Maddy Berg was second with an 84. New Richmond got a third place score of 86 from Sydney Nolan and a fourth place score of 87 from Abbie Ritzer while Kailey Stevens tied for fifth with a 90 to give the Tigers a team total of 340, 30 strokes ahead of Hudson.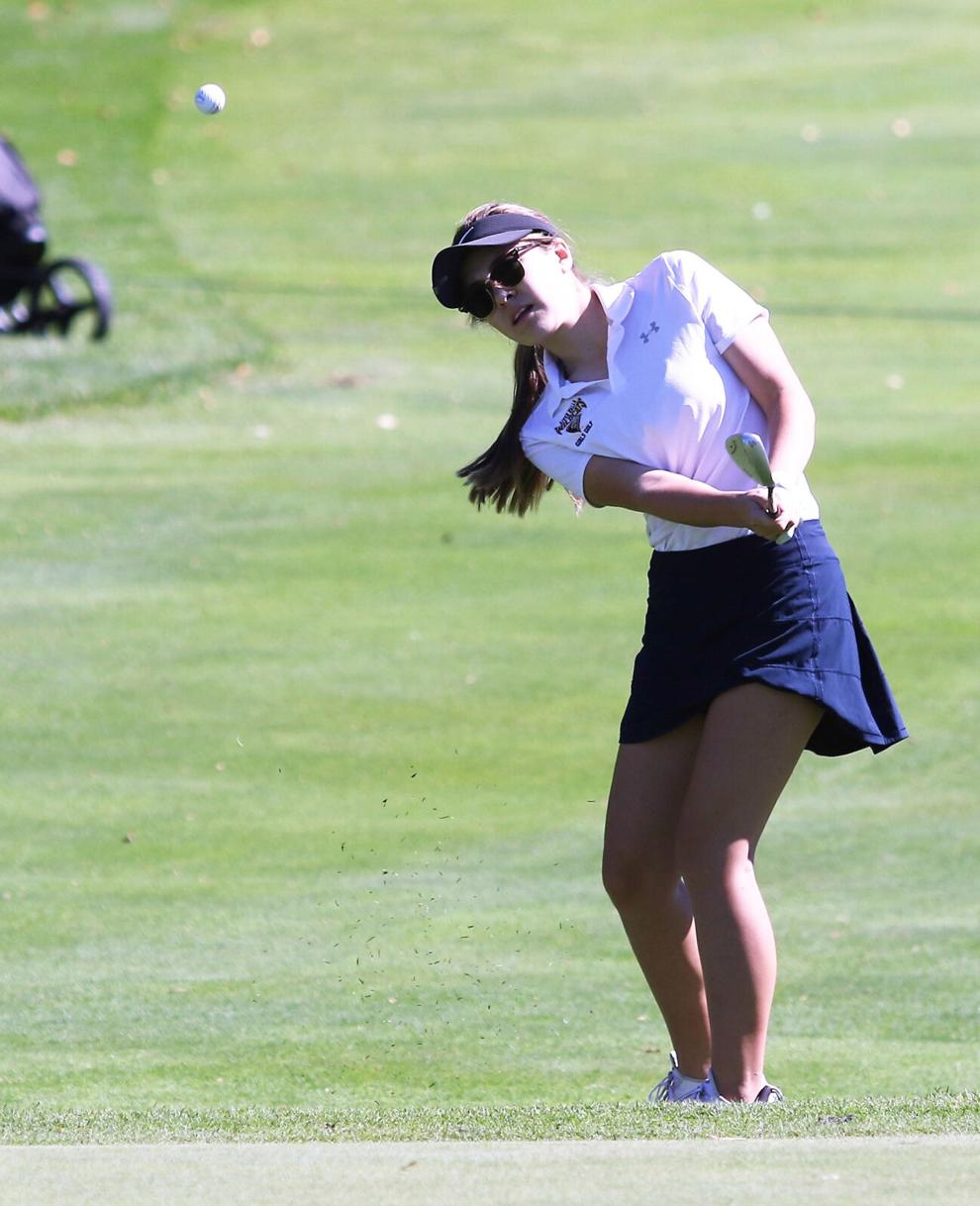 The rest of the top ten included River Falls' Mahlia McCane in a tie with Stevens and Chippewa Falls' Sydney Trinrud for fifth place with a 90, River Falls' Mekinnah Xiong in eighth with a 91, New Richmond's Nora Harris ninth with 93 and Hudson's Olivia Grothaus tenth with 94.
Rounding out the Hudson lineup were Mimi Miller with a score of 95, Lauren Parker with a 97 and Emma Ostlie with a 99.
River Falls, who placed third overall with a team score of 382, got a 99 from Jenna Bergmanis, a 102 from Mollie Schmidt and a 106 from Aili Lassi.
Next up is the WIAA Division 1 regional tournament Wednesday, Sept. 19, at Troy Burne Golf Club. The top four teams and the top four individuals who are not members of a qualifying team will advance to the Division 1 sectional Tuesday, Oct. 5, at Turtleback in Rice Lake.