New Richmond's Lanie Veenendall leads the Division 1 field and St. Croix Central's Sally Vangsness and Prescott's Ava Salay are tied atop the Division 2 leaderboard after the first day of play at the WIAA Girls State Golf Tournament at University Ridge Golf Course in Madison.
Veenendall holds a two-stroke lead over Riley Pechinski of Stevens Point in the Division 1 tournament heading into Tuesday's final round. Three other players are tied at even par. Veenendall tied for 17th place at last year's state tournament.
The Tigers are in sixth place in the team standings with a total score of 329. Middleton and Westosha Central are tied for first at 318.
Sydney Nolan carded a first day score of 85 for the Tigers and Kailey Stevens shot an 87 while Abbie Ritzer scored an 89.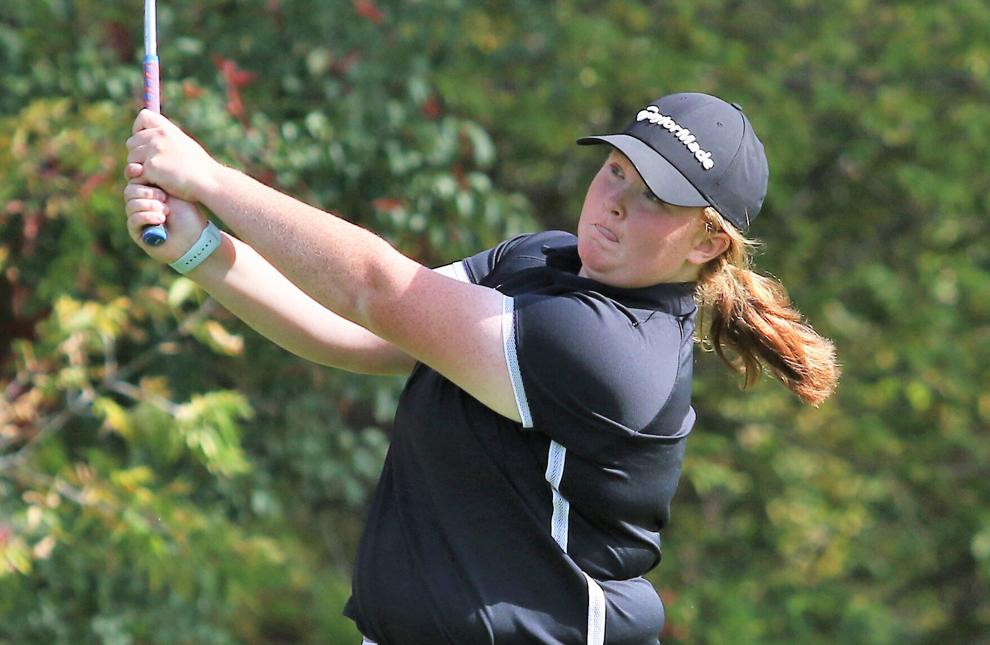 Vangsness and Salay each shot 78 Monday to take a three-stroke lead over Hallie Tulip of Arcadia/Independence in the Division 2 tournament while Somerset's Ava Pesha is tied for fifth with an 84.
St. Croix Central's Sydney Burgess is one of four players tied for 10th place at 87 while Gil Holme shot an 89 and Sarah McHenry scored a 94.
Prescott is the first day Division 2 team leader with a score of 338 while St. Croix Central is second at 348.
The second and final round of the state tournament begins at 8 a.m. Tuesday at University Ridge.