The rest of the Mississippi Valley Conference football teams probably won't be too broken up about River Falls returning to the Big Rivers Conference next season.
The undefeated conference champion Wildcats had 17 players named to 2021 All-MVC teams, highlighted by senior quarterback Vito Massa being named the Offensive Player of the Year, senior Eddie Loesch the Defensive Player of the Year, and senior Tanner Zepczyk the Lineman of the Year.
And to top things off, Wildcat coach Ryan Scherz was voted the conference Coach of the Year.
"Well, when you win a lot of games, usually you get some awards too," Scherz said. "So we were pretty happy about that."
The Cats won the MVC with a perfect 7-0 record while finishing 7-4 overall, with two of their losses coming in close games to Division 1 state finalist Sun Prairie and Division 2 state finalist Waunakee. They were rewarded with 17 all-conference picks, including four offensive linemen, three defensive backs, two linebackers and both tight ends.
Leading the first team offense was Massa, who threw for 1,800 yards and a league-high 26 touchdown passes with just five interceptions this season. Scherz said Massa could have put up even higher numbers in a different system.
"He knew how to play within the scheme of our offense, and certainly made some really big throws when we needed it," Scherz said. "Definitely the type of quarterback that we needed in our system. If we were in a spread system, I think he would have been successful too, with a little bit more flash, but that's just not what we do."
Joining Massa on the All-MVC First Team offense were Zepczyk, senior running back Cole Evavold, senior tight end Ethan Campbell and senior offensive lineman Jack Gehl.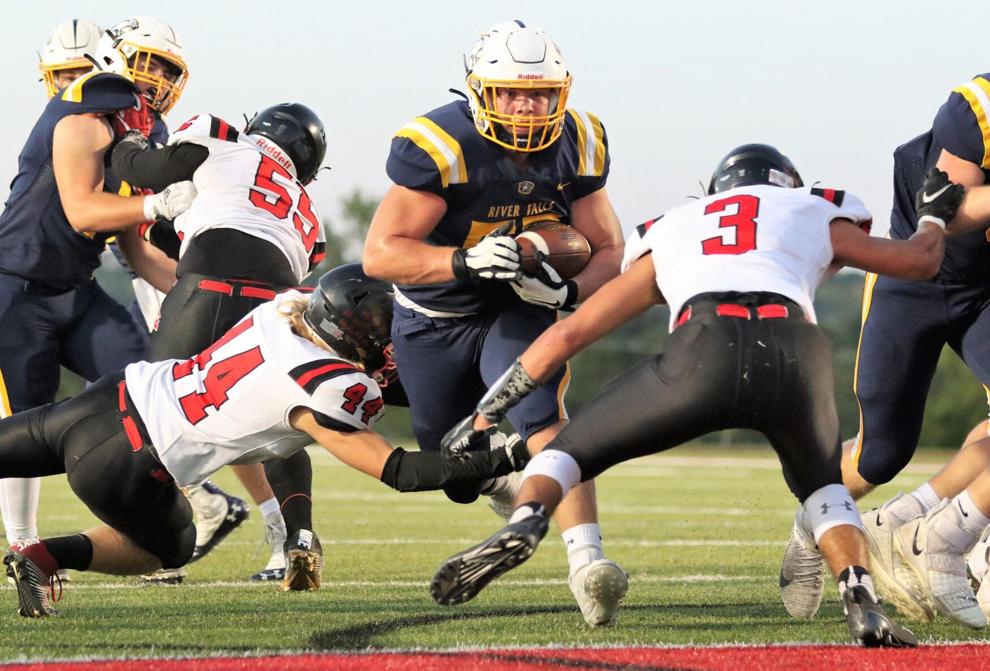 Evavold led the MVC in rushing with 1,259 yards while scoring 10 touchdowns, while Campbell had 19 catches for 382 yards and 10 scores.
Scherz said Zepczyk typified the toughness the Wildcat offensive line displayed this season.
"We certainly could have had a number of offensive linemen that could have qualified for all-conference," he said. "What really separated Tanner was, he was a two way offensive and defensive lineman, which is really, really difficult to do physically."
Joining Loesch on the All-MVC First Team defense were senior linebacker Tyler Haydon and a pair of Wildcat defensive backs– junior Wyat Bell and senior Nate Weick.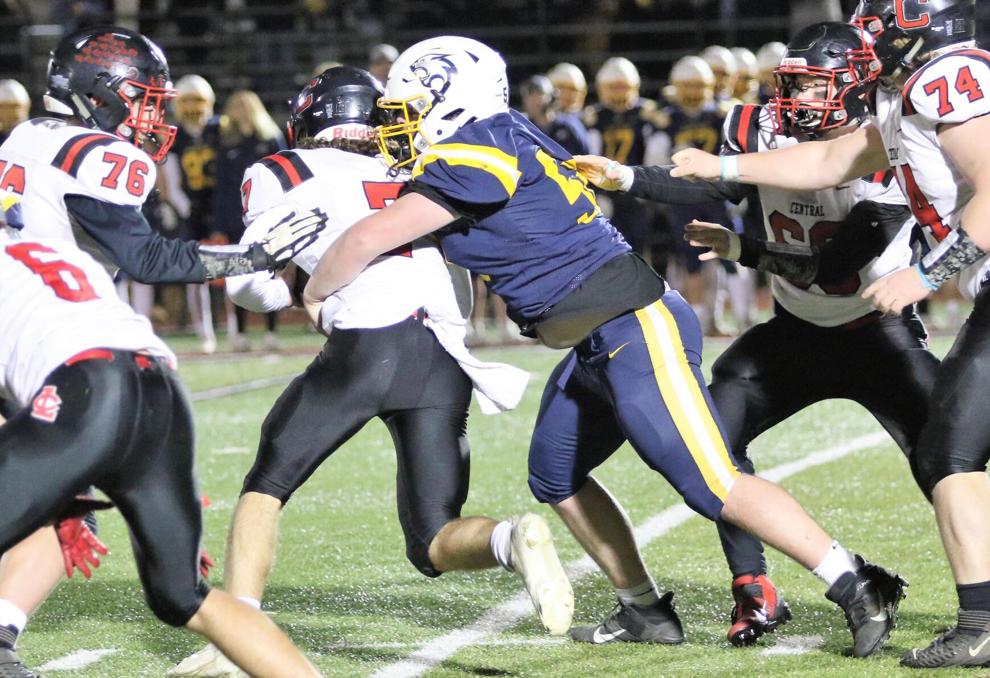 Loesch registered 39 tackles from his interior lineman position, including a team-high eight tackles for loss, after suffering a serious leg injury in the spring.
"Ruptured his Achilles in the spring," Scherz noted. "And then even to be able to play at all, much less as good as he was, is incredible."
Earning All-MVC Second Team honors on offense were senior receiver Michael Schurman, junior tight end Cade Myzsewski, senior offensive lineman Monty Wilson and junior offensive lineman Maverick Kaminski, while second team honors on defense went to senior defensive lineman Ryan Langer and senior defensive back Jack Hirstein. Hirstein was also named to the MVC All-Sportsmanship Team.
Junior linebacker Gavin Kohel and senior offensive lineman Ty Larsen received honorable mention.
With 13 seniors among the 17 all-conference picks, Scherz said there will be a lot of opportunities for players to step up next year, but he's confident the younger Wildcats will be ready.
"There's already a great group of guys that are invested in the weight room at 6 a.m.," he noted. "There's guys that are chomping at the bit for their opportunity. And that's hopefully what we're developing as a program– to replace good players with more good players. And I know that there's a bunch of kids that don't want to let the past groups down as far as the new level of expectations that we have."
Scherz also gave a salute to this year's entire senior class, pointing out that after basically missing their junior season due to COVID, the Wildcats had five players who weren't even on varsity last year earn all-conference honors this season.
"That just shows that there's guys that are willing to invest and wait for the payoff," he said. "And I would expect the same thing to happen next year where there's guys waiting in the wings to do the same thing. But this class was a really special class. There's not a Division 1 scholarship kid in this group, but there's just a ton of really good football players. And there were no egos with this group either. They all pulled for each other and cared more about team success than individual success."
As far as being named the MVC Coach of the Year this season Scherz, like his players, was quick to credit the people around him.
"It means we have an amazing staff and awesome kids and a great community," he said. "And I'm just lucky to have that as a head coach. I just want to let my assistant coaches have room to do their jobs, and they do an amazing job."