The third-ranked UW-Whitewater football team couldn't shake unranked UW-River Falls Saturday at David Smith Stadium until the end.
Whitewater didn't take the lead until under three minutes remained, and forced a pair of Falcons turnovers in the final two-and-a-half minutes before escaping River Falls with a 34-28 victory.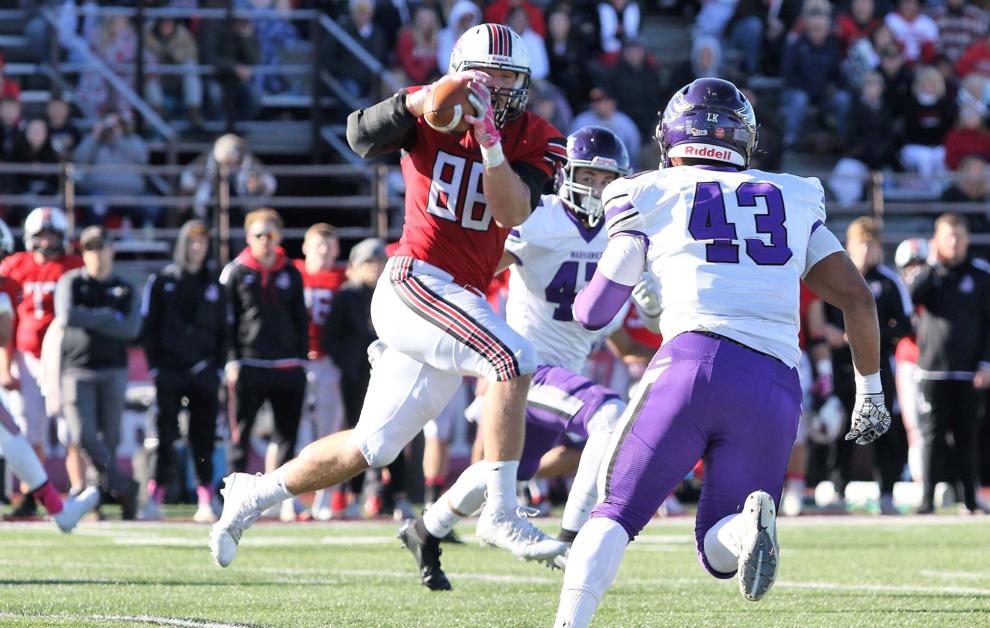 After the visiting Warhawks (7-0, 4-0 WIAC) quickly went up 14-0 in the first quarter, the Falcons (5-2, 2-2 WIAC) responded well with a 21-point second quarter to claim a lead heading into halftime. However, turnovers plagued the Falcons in the second half and a pair of late UWW field goals sealed the six-point margin of victory for the visitors.
Whitewater scored on its first two possessions before quarterback Kole Hinrichson and the UWRF offense completed three passing touchdowns to three separate receivers– Andy Groebner, Anthony Silva and Charlie Huschka– to give the Falcons a 21-14 halftime lead. UWRF was 5-of-5 on fourth-down conversions in the first half and were paced defensively with a pair of sacks byTed Androli.
UWW bounced back in the second half, forcing a Falcon fumble and capitalizing to tie the game at 21-21. The Warhawks then scored on their next drive to take a 28-21 lead.
The Falcons opened the scoring in the fourth quarter after an Aaron Borgerding interception led to a 24-yard touchdown pass from Hinrichsen to Groebner– the pair's second connection of the game to tie the score 28-28 with five and half minutes remaining.
Warhawk kicker Matt Maldonado was successful from 28 yards out to put UWW up 31-28 with 2:56 remaining. On the ensuing kickoff the visitors forced another Falcon fumble and Maldonado and the Warhawks converted another field goal to go up 34-28 with 1:51 on the clock.
UWRF had one last chance starting at its own 25-yard line but Hinrichson's first down pass was intercepted by the Warhawks at midfield to seal the Warhawk victory.
UWRF finished with 349 yards of total offense compared to UWW's 337. The Falcons limited Whitewater to 3-of-12 on third-down conversions.
Hinrichsen finished with 212 passing yards along with 79 rushing while totaling career-highs with 27 completed passes and four touchdowns. Defensively, Dominique Turner led the Falcons with a season-high eight tackles (six solo), while Androli finished with four tackles for loss.
The Falcons return to Smith Stadium next Saturday to host UW-Platteville (2-5, 1-3) at 1 p.m.