The River Falls girls soccer team had a score to settle with Sauk Prairie Saturday.
Sauk Prairie ended the Wildcats' season in a Division 2 sectional final last year and was fresh off a 5-0 victory over last year's Division 1 state runner-up Hudson less than 24 hours earlier. So when the eighth-ranked Wildcats posted a 3-1 victory over the seventh-ranked Eagles over the weekend, it felt pretty darned good.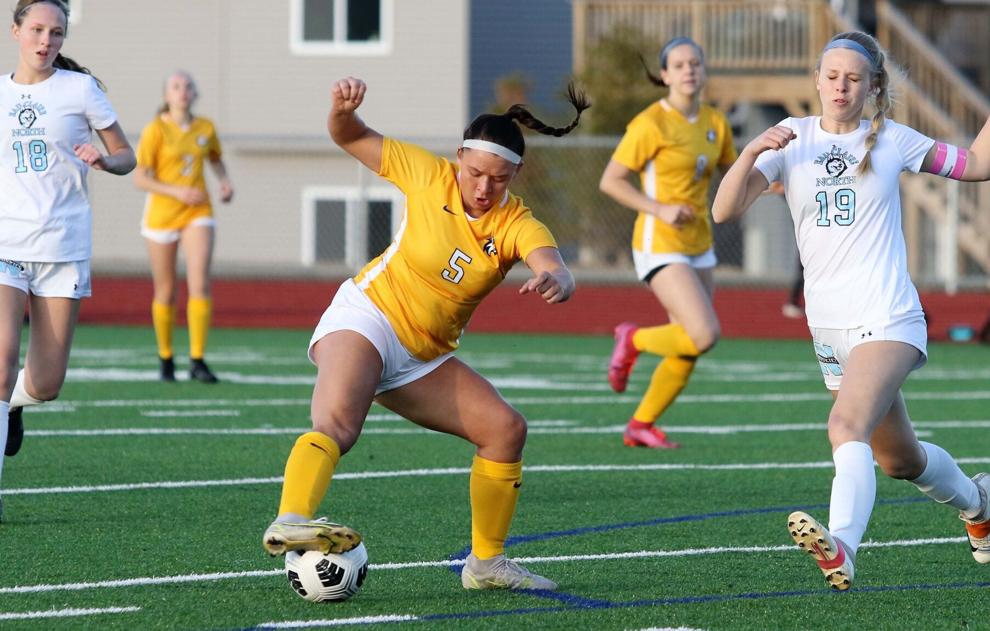 "I think after the match last year and going into this season, the girls had some very specific goals," River Falls coach Charles Conley said. "Near the top of that list was to prove that we could not only play with, but beat teams of their caliber."
Sauk Prairie's only loss coming into Saturday was a 3-0 decision to top-ranked Oregon, while the Wildcats came in with a mark of 3-2-1.
"They have played and beaten some pretty good teams," Conley said. "We knew we would have to be at our best, play a disciplined style and match their aggressiveness, and we were up to the task. It was a fun game to watch and I am excited for and proud of the girls for their efforts."
After playing even for the first 27 minutes, Liv Nelson was able to get her head on a Bell Skow corner kick to give the Cats a 1-0 lead at the half.
"That really gave us some confidence," Conley said.
After lightning delayed the start of the second half, the Wildcats struck just 55 seconds in when Nelson took a cross and laid it off to a wide open Skow, who nailed a beautiful finish into the lower left corner, to make it a 2-0 game.
Things got tense when the Eagles pulled to within a goal in the 66th minute, but Nelson got her head on another Skow corner kick in the 72nd minute to give the Cats some breathing room.
"It was pretty back and forth for the final eight minutes with a little extra pressure from Sauk Prairie," Conley said. "But the girls held strong and that was it."
The victory came two days after the Wildcats improved to 1-0-1 in BRC play with a 4-1 victory over Eau Claire North. Lyndsey Szymanski, Nelson, Lillia Gray and Kraly Walker accounted for the Wildcat goals.
The Cats have now won four straight heading into a road match at Superior Tuesday, April 26 and a home game with Menomonie Thursday, April 28.
Conley said while the Wildcats will enjoy Saturday's win over Sauk Prairie, they have to get back to work this week.
"It was a nice win but we understand this is a long season," he said. "There are still areas in which we need to improve, and if we see them again they will be hungry to get back at us. In the meantime, back to work and focus on Superior on Tuesday."