River Falls scored at least two runs in every inning except the second Tuesday night at home to roll to an 11-1, six-inning victory over Menomonie in the first game of a two-game set with the Mustangs.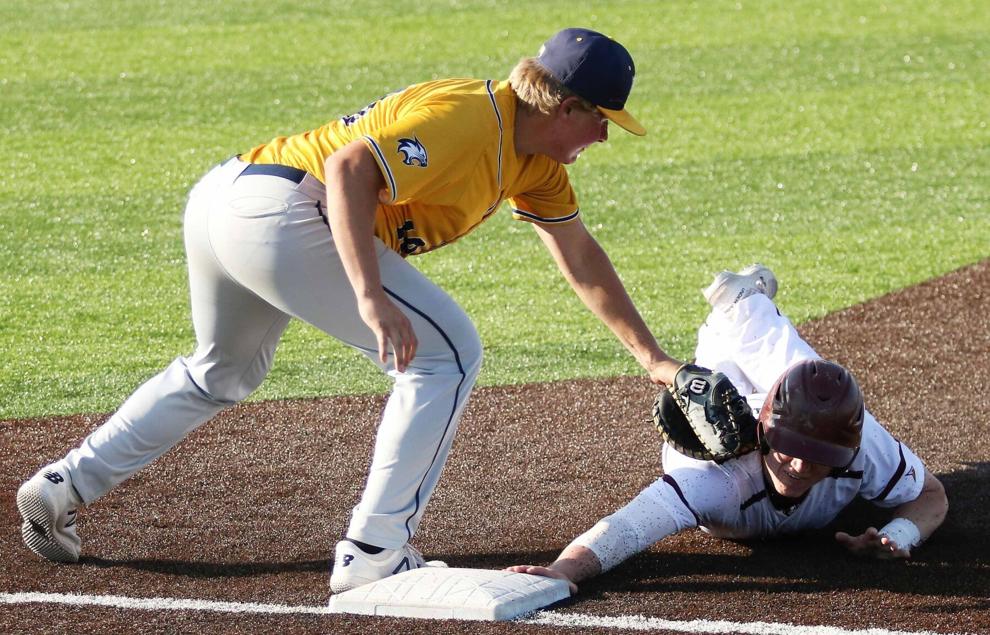 The Cats ended the game with three runs in the bottom of the sixth on a walk to Jaden Schwantz, a single by Cole Evavold and back-to-back doubles by Kyle Thompson and Jake Rivard.
Thompson, Schwantz, Jack Gehl and Sam Cleveland all had two RBI in the win with Cleveland collecting three hits, including two doubles.
Keenan Mork struck out 11 in five innings to earn the pitching victory, allowing one unearned run on six hits with one walk.
The Wildcats, now 8-8 overall, 5-6 in the Big Rivers Conference, will wrap up the regular season Thursday, June 10, at Menomonie.