After cruising through the St. Croix Valley Baseball League regular season with a record of 14-1, the River Falls Fighting Fish found the going a little tougher in the final round of the league tournament over the weekend. But player-manager Josh Eidem said maybe that's not a bad thing.
The top-seeded Fish were forced to come through the losers' bracket and win two games Sunday afternoon in Ellsworth, clinching the league title with a 6-3 victory over Spring Valley after the Hawks had beaten the Fish 4-3 in ten innings the night before. River Falls defeated Prescott 8-1 earlier Sunday to earn their rematch with the Hawks.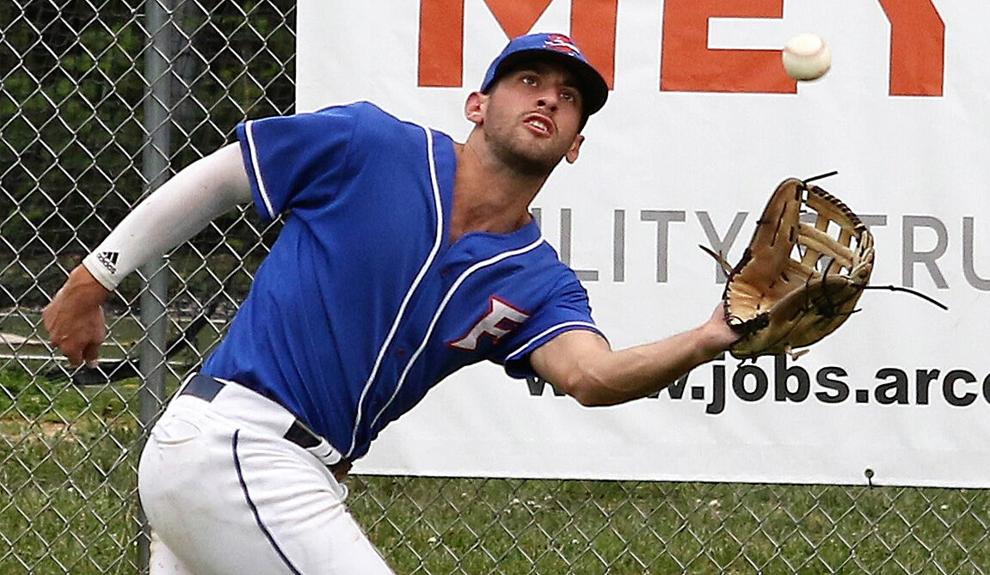 "You never want to come through the loser's bracket because it's more baseball, but it sets us up nicely for us to try to build a little momentum for next weekend," Eidem said, referring to the upcoming Wisconsin Baseball Association district playoffs. "That's what we talked about last night after Spring Valley really stuck it to us. They played a great game, and we didn't. We didn't play our best and our energy level wasn't where it needed to be. So the conversation we had last night was, tomorrow when you wake up, you've got to come ready to win a championship."
River Falls gave starter Charlie Griffin a 5-0 cushion after two innings in the title game and the Fish led 6-0 before Spring Valley scored a pair of unearned runs during a three-run sixth to cut the deficit in half. Kyle Fritz, who earned the complete game win earlier in the day against Prescott, came on to record the final two outs of the seventh to secure the victory.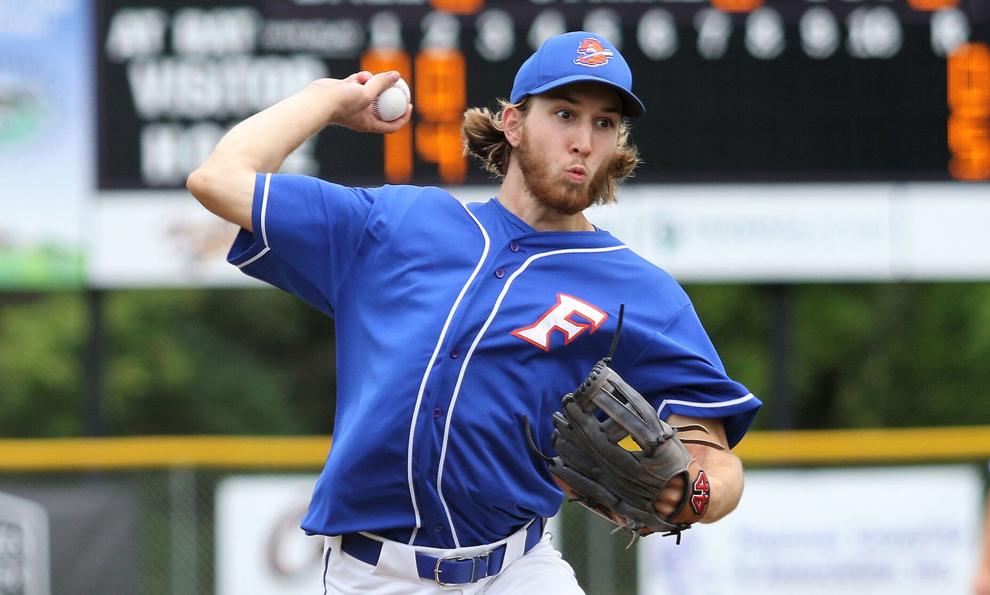 Griffin allowed just the one earned run on six hits over 6 ⅓ innings with four strikeouts and two walks. Eidem said the former Wildcat and UW-Eau Claire sophomore has been overshadowed on the Fish pitching staff this year, but came up big when it counted.
"What people don't remember is Chuck, as a third starter, would get a lot of those non-league games against really good teams. So he had to build his chops against great hitters all year," Eidem noted. "And not that these guys aren't great hitters, but he was prepped to throw a big game at the end of the year. So when we made the game plan and saw, hey, it's probably gonna be Chuck to start that championship game, we felt really good about that. And I think he believes in himself too. And then you talk about prep[ing for the WBA, to give him an opportunity to pitch in a pressure game before we go to that tournament, is important too."
Lucas Luedtke gave the Fish a 1-0 lead with an RBI single in the first inning and Eidem, Brian Giebel and Trey Larson all singled in runs during a four run second to stake River Falls to a 5-0 lead before Luedtke drove in the Fish's sixth run with a single in the fourth.
Fritz and Andy Metcalf drove in a pair of runs each earlier in the day against Prescott while Fritz twirled a complete-game three hitter with the Pirates' lone run coming on a solo home run by Dylan Gausman.
Eidem said winning two games on the final day of the league tournament was a good test for the Fish heading into this weekend's WBA district play.
"Winning the league tournament does matter," he said. "It is a source of pride. So I'm just really happy with how our guys responded. Because even though everybody's got an ultimate goal of the WBA tournament, it preps you to kind of get in that mindset that this team is here to beat you. It's just a different feel from the regular season. So I think it is really good prep, and we'll see how that plays out in the next couple weeks."
River Falls will host the first round of the WBA playoffs this weekend, Aug. 13-15, at First National Bank of River Falls Field and open play against the Bloomer Woodticks Friday, Aug. 13, at 7:30 p.m.
Hudson bounced from SCVBL tourney by Prescott
The Hudson River Rats had their SCVBL tourney run end with an 11-0 loss to Prescott Saturday night, Aug. 7, in River Falls. Earlier in the day the Rats topped Elmwood, 8-7, in an elimination game when Jack Erickson's single in the bottom of the sixth scored Nate Witte from third with the go-ahead run.
Erickson, Witte and Mitch Lewis had two hits each in the victory while Erickson pitched a scoreless seventh to earn the win on the mound.
Hunter Frey had Hudson's lone hit in their 11-0 loss to Prescott Saturday night.