When it comes to an issue of importance, can you think of a loved one who has an opposing viewpoint? 
In these turbulent times, the options for loaded topics seem to increase every day.
Maybe you see the loved-one's thinking as bonkers. You may not say it out loud, but inside it's like, "How can you be so stupid?"
And the thing is, your loved one just might be entertaining similar thoughts about you.
***
A question arises: When this happens in my life, am I going to allow these differences to outweigh the love I feel? 
For me, getting hijacked by differences is like going down a strange and absurd rabbit-hole. In that hole, I have basically left the scene — ending any chance for dialogue. 
Nope, life's too short. Why risk damaging a close relationship simply because of competing opinions?
Here are three tools that help me counter the urge to withdraw from conversation and slip down that rabbit hole.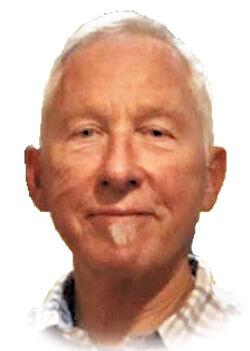 Humility vs. arrogance
I make room for the possibility that I'm wrong about all of my views. Yep — got it all totally wrong.
Hello, humility!
On the opposite side of humility, we have arrogance: I'm right. You're wrong. End of story.
Arrogance literally means to display an attitude of superiority.
What is it, if not arrogance, when I dismiss — especially with a touch of scorn — the views of a loved one? Or the views of anyone, really.
It's basically like saying, "I'm superior to you."
Too much of that attitude and you might end up with this tombstone inscription: "ARROGANT PERSON NO MORE."
At peace
Who doesn't prefer to be at peace inside? 
To be clear, I'm talking about deep peace — what's going on way-down-deep-inside, where there's no room for bull.
We know when we're there, and we know when we're not.
I recall attending a rally years ago. It was in response to America's "preemptive" invasion of Iraq, and I especially remember one of the speakers. He was about to hand out bumper-stickers in opposition to the war.
"You can be sure that at least one person who passes you on the highway will read this sticker and flip you off", he said. "If you even think about giving the finger back, you're not ready to carry that sticker.
"But if you can respond with the spirit of peace, come on up." 
Then he held up the bumper sticker, and read it out loud:
"YOU MEAN WE GO TO WAR TO PREVENT WAR?"
Curiosity
You've heard the joke: "That's enough about politics! Let's talk about religion!" 
Jokes aside, I'm amazed when I think of the contortions I have gone through just to avoid hot-button issues in conversations.
A discussion about the weather is usually safe ground.
One of my early bosses taught me better. By example, not by lecture, he showed me that when conflict pops up, diversionary small-talk isn't needed, nor is red-faced argument. In between these two usual choices is curiosity-based discussion. Imagine that!
I remember a vivid example of this teaching:
In the early days of my career, I would not have dared to challenge my boss -- who was my mentor. Eventually, I had matured enough — beyond my rookie-employee shyness — to stand up for my view.
A disagreement came up between my boss and me about how to handle a case I had been assigned. When he told me what he thought, I found myself looking him straight in the eye — I can still see that moment clear as day — and saying, "I disagree."
I was ready for a fight. I'm sure my face was red and my jaws tight.
He then challenged me, but in ways I didn't expect.
"OK, explain why you think that," he said. No anger, just curiosity.
So I started explaining my thinking.
He kept probing with ever-deepening layers of curiosity. A lot of "Why … ?" questions. And he just listened as I stumbled along with my best efforts.
About five "Why?" layers deep, the disagreement had disappeared — probably because I ran out of answers. But in place of the disagreement came understanding.
The lubrication was curiosity.