Pipe organ concert
Time: Noon.
Date: Friday, April 21. 
Location: Abbott Concert Hall, Kleinpell Fine Arts, 420 East Cascade Ave., River Falls. 
Cost: Free.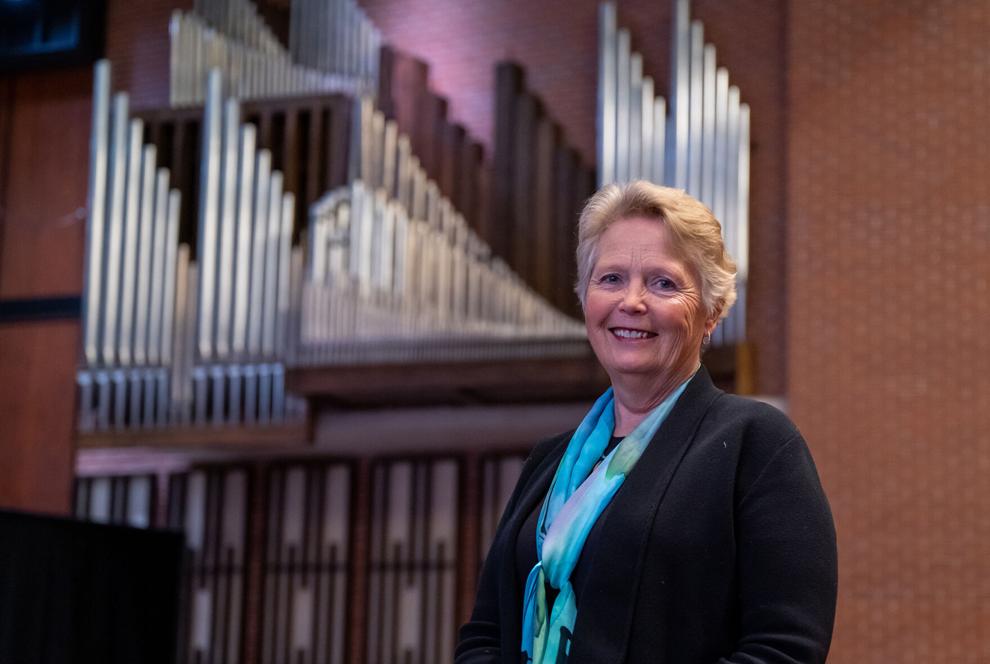 A concert featuring multiple styles of pipe organ music at the University of Wisconsin-River Falls is intended not only for audience enjoyment but also to raise money to restore the pipe organ that musicians will play during the performance.
The concert, "Laura Edman and Friends," is part of the Frances Cohler Coffee Concert Series and is open to the public. 
The concert was originally scheduled for Feb. 24 but was canceled because of a snowstorm.
It is the third since last April showcasing organ performance, an effort designed in part to solicit funds to restore the musical instrument, installed at UW-River Falls in 1974 by Charles Hendrickson who built numerous pipe organs throughout the Midwest. The organ is outdated, and a $130,000 fundraising effort to make improvements to it has been undertaken. Donations can be made at uwrf.edu/Give/Organ-Restoration-Fund.cfm.
Bluegrass, Bourbon and Brews
Dates: 6 p.m. to 2 a.m. on Friday, April 21; Noon to 2 a.m. on Saturday, April 22; 10:30 a.m. to 1:30 p.m. on Sunday, April 23. 
Locations: Music venues include Tattersall Distillery, Rush River Brewing Co., The Garage Bikes + Brews, Johnnie's Bar, Junior's Restaurant & Tap House, American Legion Post 121, Tarnation Tavern, Shooter's Pub, Family Fresh, Glen Park for Earth Fest and Lazy River.
Cost: $20 for beer and bloodies tasting, April 22, 12-1:30 p.m., at Tattersall; $30 for bourbon and spirits tasting, April 22, 3:30-5:30 p.m. at Tattersall; $40 for weekend music wristband; $105 for weekend VIP music and tasting package. 
Tickets: riverfallsbluegrass.com.
The River Falls Chamber of Commerce is hosting its annual Bluegrass, Bourbon and Brews festival the weekend of Earth Day. Enjoy nearly 30 bands and a couple tastings all over River Falls throughout the weekend. 
Phipps Dance Company 
Date: Friday, April 21, 7:30 p.m.; Saturday, April 22, 2 p.m. and 7:30 p.m.; Sunday, April 23, 2 p.m.
Location: The Phipps Center for the Arts, John. H Potter Theater, 109 Locust St., Hudson. 
Cost: Start at $15. 
Tickets: thephipps.org.
The 18th annual Phipps Dance Company performance has something for everyone. Directed by Christina Leines and Stephanie Campbell, the production will feature choreography by some of the region's best dance artists and educators.
The Phipps Dance Company is a performance based company of 17 auditioned dancers performing an exciting blend of dance styles will take you on a delightful journey full of boundless energy and heartfelt emotion.
Special Guest Performance by the Phipps Junior Dance Company, directed and choreographed by Greta Lewis and Megan Bauer.
Road clean-up
Time: 10 a.m. to 1 p.m.
Date: Saturday, April 22. 
Location: Azul Tequila Bar & Grill, 
Cost: Free. 
Join for the sixth annual Carmichael Road clean-up. 
Meet, grab gloves, bags and do your part to pick up trash along Carmichael Road. Help to protect the St. Croix River from garbage and pollution. Each year is a great experience for the whole family to take part. 
The city parks department supplies yellow vests for safety as well as bags and gloves.
Typically the group walks from Azul Tequila Bar & Grill to McDonald's. All are welcome and feel free to bring your own gloves, grabbing tools, etc. 
Earth Fest
Time: 12-4 p.m.
Date: Saturday, April 22. 
Location: Glen Park, River Falls. 
Cost: Free.
More information: hope4creationrf.org/earthfest or facebook.com/earthfestRF.
The second annual Earth Fest will take place this year, to celebrate community and environmental wellness in River Falls and the surrounding area. All are welcome to attend to enjoy live music, food sampling, fun family and wellness activities, a sustainability and wellness fair, free giveaways and more.
There is limited parking at Glen Park so a free shuttle transportation is available from several River Falls locations in collaboration with the River Falls Bluegrass Festival.
Earth Fest exists because of the strong community partnerships that exist in River Falls.
Well water nitrate screening 
Time: 12-4 p.m.
Date: Saturday, April 22. 
Location: Glen Park, River Falls.
Cost: Free. 
Residents are encouraged to take advantage of free well water nitrate screening clinics offered by St. Croix County.
This program is offered to educate homeowners on how to monitor and protect their drinking water supply from nitrate. Participants are asked to bring in about eight ounces of water in a closed container, preferably glass, collected within 24 hours of the clinic event. It is important to run the tap for 10-15 minutes on cold at full flow before collecting the sample.
A video tutorial can be found on the county website. The nitrate analysis results are provided on-site and staff will be available to discuss and interpret the results and advise further action as needed. In addition, sample bottles from a water testing lab will be available at the clinics for additional testing at the owner's expense.
For more information contact Adam Meade at 715-381-4933 or email adam.meade@sccwi.gov.