Big Band Experience 
The Shaun Johnson Big Band Experience is a rare newcomer to traditional pop, fusing a big band spirit with an inventive edge — and garnering a top 5 Billboard spot with the release of their first album. Johnson, an Emmy award-winning crooner, and lead singer of the internationally known vocal group, Tonic Sol-fa, indelibly stamps vocal jazz and swing with a contemporary punch to the delight of both traditionalists and newcomers.
Tickets to this Phipps Center for the Arts show on Saturday, Oct. 8, at 7:30 p.m., start at $20.
Read more about Johnson and the upcoming show in the Oct. 6 edition of the Star-Observer. Page A9.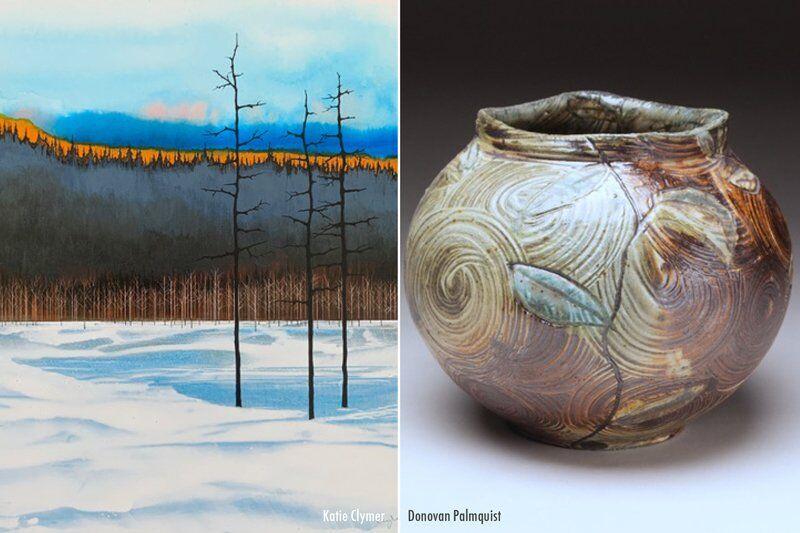 First Friday
Visit Seasons Gallery, 401 Second Street, Hudson, for its October show – Nature's Imprint – featuring acrylic ink artist Katie Clymer and ceramics artist Donovan Palmquist. These artists will be celebrated at First Friday, Oct. 7, 5-8 p.m., and the community is invited to enjoy live music, refreshments, conversation and of course, the art. 
Clymer, Hudson native, has been busy creating a new body of work based on the shapes and colors of our natural surroundings. She creates her work with vibrant colors and textures that will evoke the coming fall season.
Palmquist of Farmington, Minnesota, will share his beautiful wood and soda fired functional ceramics with us. The textures, glazes and forms he creates are heavily influenced by his natural surroundings and the imprint created by his firing process.
The exhibit will remain on view until October 30th. 
Heart walk
Join the Hudson High School cheer and spirit teams for the Children's Heart Foundation walk on Saturday, Oct. 8, at noon, to raise funds for critical congenital heart defect research. Visit hudsonraiders.org/schools/hudson-high-school/athletics/cheerleading/ to find out more and how to sign up.
Comedy night
The Hudson Area Ministerial Association is sponsoring a comedy night fundraiser on Friday, Oct. 7, 7 p.m., at Faith Community Church, 777 Carmichael Road, featuring comedian Bob Stromberg, bobstromberg.com.
All proceeds will be divided evenly between Operation Help, the Hudson Food Shelf and the Hudson Backpack and Food Program.
A local family is covering all costs for the event so that every dollar received will go to the groups and there is no charge to get your tickets. That means every dollar collected, either via cash, check or electronically, will all go to these local nonprofits. 
Register to attend at eventbrite.com/e/comedy-with-character-featuring-bob-stromberg-tickets-406482749847.
The ministerial association mission is to affirm unity in Christ. The Hudson Area Ministerial Association promotes collegial and collaborative ministerial relationships that seek the welfare of the St. Croix Valley.
Stromberg delights audiences of all ages with his unique personal style of speaking, storytelling and humor. His presentation is a healthy blend of knee-slapping comedy and encouragement. Add to this some hilarious, tender and thought-provoking stories from his own experience and audiences leave amazed and different than when they came.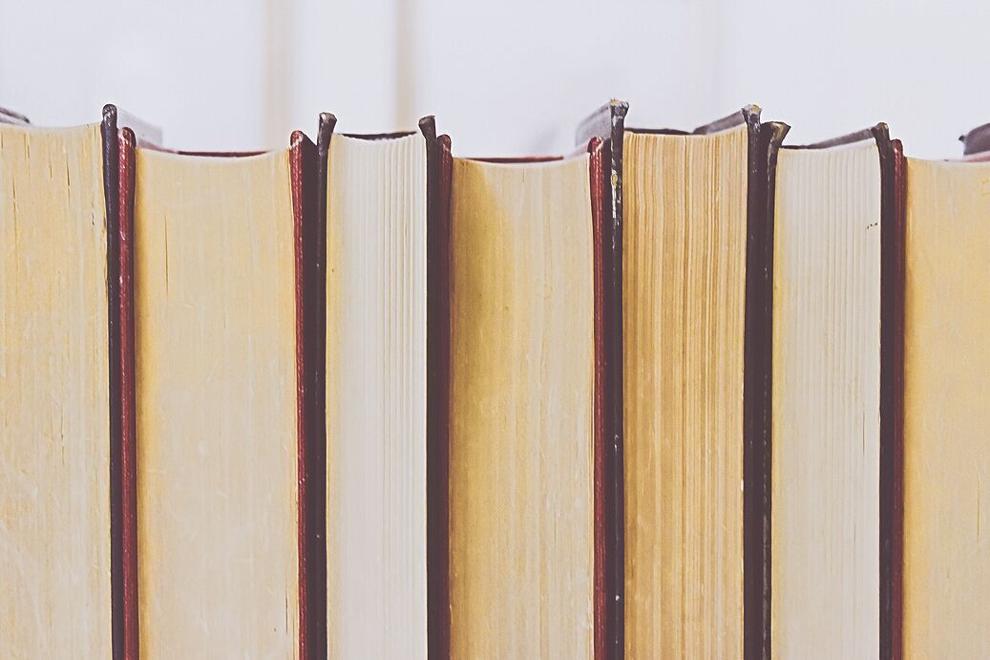 Book sale
The River Falls Branch of AAUW (American Association of University Women) will hold its annual book sale at 120 N. Main Street, site of last year's sale. This annual River Falls tradition is scheduled for three extended weekends: Oct. 6, 7 and 8,  Oct. 13, 14, and 15, Oct. 20, 21, and 22. The hours for the sale are 10 a.m-7 p.m. on Thursday and Friday. Saturday hours are 10 a.m. to 4 p.m. 
There will be book drop offs at area grocery stores in Hudson and River Falls (County Market, Dick's, and Family Fresh). We are again asking that the community donate well-loved but gently-used books for resale to support scholarships for women. Call 715 629 7392 with questions.
Hudson Spirit Carnival 
Kick off the cheer year with the Hudson High School Hudson Spirit Carnival, Saturday, Oct. 8, 8:30-11:30 a.m. There will be a pancake breakfast with concessions, games, raffles, entertainment, and activities at the high school stadium, 1501 Vine St. The fundraiser supports the Hudson cheer team. Should the weather not be favorable, an inside option will still occur. 
The Carnival will be followed by the Children's Heart Foundation Heart Walk beginning at noon. 
Fall scavenger hunt
Meet at the St. Croix Picnic Area at Kinnickinnic State Park and join the Friends of Willow River and Kinnickinnic State Parks for a fun and educational scavenger hunt. Search for items, solve riddles, and uncover hidden animals in the forest while surrounded by beautiful fall colors and fresh, cool air on Saturday, Oct. 8, anytime between 1-3 p.m.
Family game day
Join the Hudson Area Public Library for Family Game Day, Saturday, Oct. 8, anytime from 10 a.m. to 3 p.m. in room 219. The library will have snacks and set out its collection of games.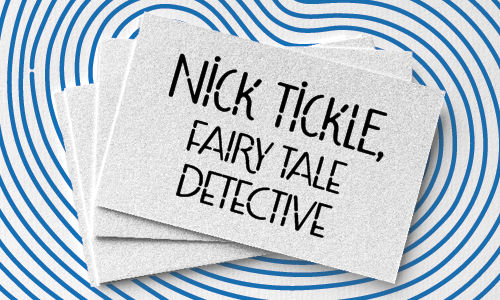 Fairy tale detective
Granny can't tell her favorite fairy tales because someone really cruel and evil is stealing all the props. Breadcrumbs, magic beans, a basket of goodies, a glass slipper – all missing. The future of fairy tales is at stake and it's up to the title character to set things right. With detective reasoning and his connections to the fairy tale underworld, plus some dumb luck, Nick Tickle sets out to locate the Mysterious Figure who's been pilfering all the props. He may require some help from the audience to solve his toughest case ever. 
This show in the blackbox theater at the Phipps Center for the Arts is best for ages 4 and over. 
Shows are Friday, Oct. 7, 7 p.m.; Sat., Oct. 8, 1 p.m.; Saturday, Oct. 8, 4 p.m.; Sunday, Oct. 9, 2 p.m.; Friday, Oct. 14, 7 p.m.; Saturday, Oct. 15, 1 p.m.; Saturday, Oct. 15, 4 p.m.; Sunday, Oct. 16, 2 p.m.; Friday, Oct. 21, 7 p.m.; Saturday, Oct. 22, 1 p.m.; Saturday, Oct. 22, 4 p.m.; Sunday, Oct. 23, 2 p.m.
Tickets for 17 and under are $15 and $20 for adults.
Bird hike
On Saturday, Oct. 8, 8-10 a.m., Carpenter Nature Center at its Wisconsin Campus, 300 East Cove Road, Hudson, is hosting a bird hike. Hike various trails and learn to identify birds with local experts from the St. Croix Valley Bird Club.
Program fee is $5 per participant or free for SCVBC members and Friends of CNC.
Space is limited and reservations are required. Call the nature center at 651-437-4359.