Christmas Tour of Homes 
Now in its 36th year, the Hudson Christmas Tour of Homes continues to feature lavishly decorated themed trees, dining tables overflowing with exceptional and unique treasures, gorgeous wreaths, embellished windows and decorations that will awaken holiday memories. You will be delighted and amazed visiting this year's four homes and the historic Octagon House. 
​Visit four privately owned homes during the evening hours when each home sparkles and glows during the Evening Dazzle Tour on Friday, Nov. 18, 6-9 p.m. Evening dazzle tour tickets will be valid Saturday or Sunday to view the historic Octagon House and are $38. 
Traditional Tours begin Saturday, Nov. 19, 10 a.m. to 5 p.m. and continue through Sunday, Nov. 20, noon to 4 p.m.
These daytime tours feature four privately owned homes and the historic Octagon House Museum decorated for the holiday season. The Traditional Tour includes a free optional shuttle service with stops to dine and shop along the way. For convenient parking and shuttle service, start the tour at Plaza 94 by parking at the southside of the Ward Avenue parking lot. Parking is free.
Tickets may be purchased at the Hudson Area Chamber of Commerce and Tourism Bureau, 219 Second St., or online at HudsonWI.org, and are $28.
Ticket holders will be required to wear socks as they'll need to remove their shoes at each of the homes. Plastic bags to place shoes in will be provided. 
Homes
Octagon House Museum: The historic home built in 1855 will sparkle with An Electric Christmas. The advent of electricity in Hudson, brought by the Burkhart family, is the holiday theme this year. 
Home No. 1: This two-story Early American home, built in 1999, has a French country modern chic feel to it. The kids' rooms are decorated in their own fun styles. With over 5,000 square feet, it features two master suites, five bedrooms and bathrooms, a walkout basement, a pool and solar panels. 
Home No. 2: This Craftsman style home, built in 1920, features abundant woodwork and Craftsman designs. Recent renovations copied the original style and reused woodwork and doors as much as possible. The renovations opened up the kitchen and dining room, and updated the basement into an additional living space. It features global eclectic décor. 
Home No. 3: The Sugar Plum Fairy meets The Marvelous Mrs. Maisel for the holiday season in this simple colonial farmhouse, which is over 100 years old. It features fun wallpaper, updated light fixtures, a wet room bath, built-in family room storage, and a freshly painted exterior and interior. 
Home No. 4: A large collection of creches from around the world and a display of ceramic Santa Clauses are featured in this brick Victorian farmhouse with modern additions. It has four guest rooms, each decorated as one of the four seasons; nine bathrooms; nine fireplaces; four staircases; maple woodwork and flooring on the first floor; hand-painted woodwork on the second floor and racetrack ceilings.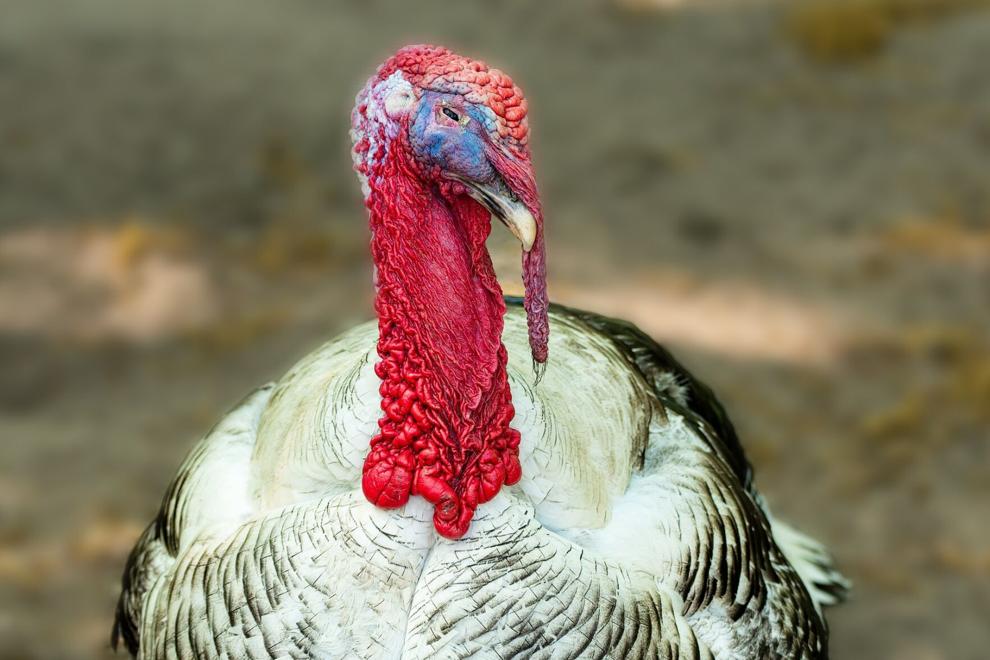 Turkey Trot scavenger hunt
Join the Friends of Willow River and Kinnickinnic State Parks for a TURK-tacular scavenger hunt in honor of Wisconsin's famous Thanksgiving bird on Saturday, Nov. 19 at 1 p.m. at the Willow River Nature Center.
Search for items, solve riddles and learn fun facts about turkeys along the half mile Hidden Ponds Trail and receive a participation prize.
Christmas market for rescue animals
Purposeful Doe-On-The-Go Christmas Market allows you to shop local, shop small and woman owned all in one place. Featuring unique sellers, ask "why just exchange gifts when you can give unique items that tell a story and do good?" Plus this event benefits the animals at Pleasant Pasture Sanctuary in New Richmond. 
Your one-stop Christmas market destination located at Northwoods Technical College, 1019 S Knowles, will be Saturday, Nov. 19, 8:30 a.m. to 3:30 p.m.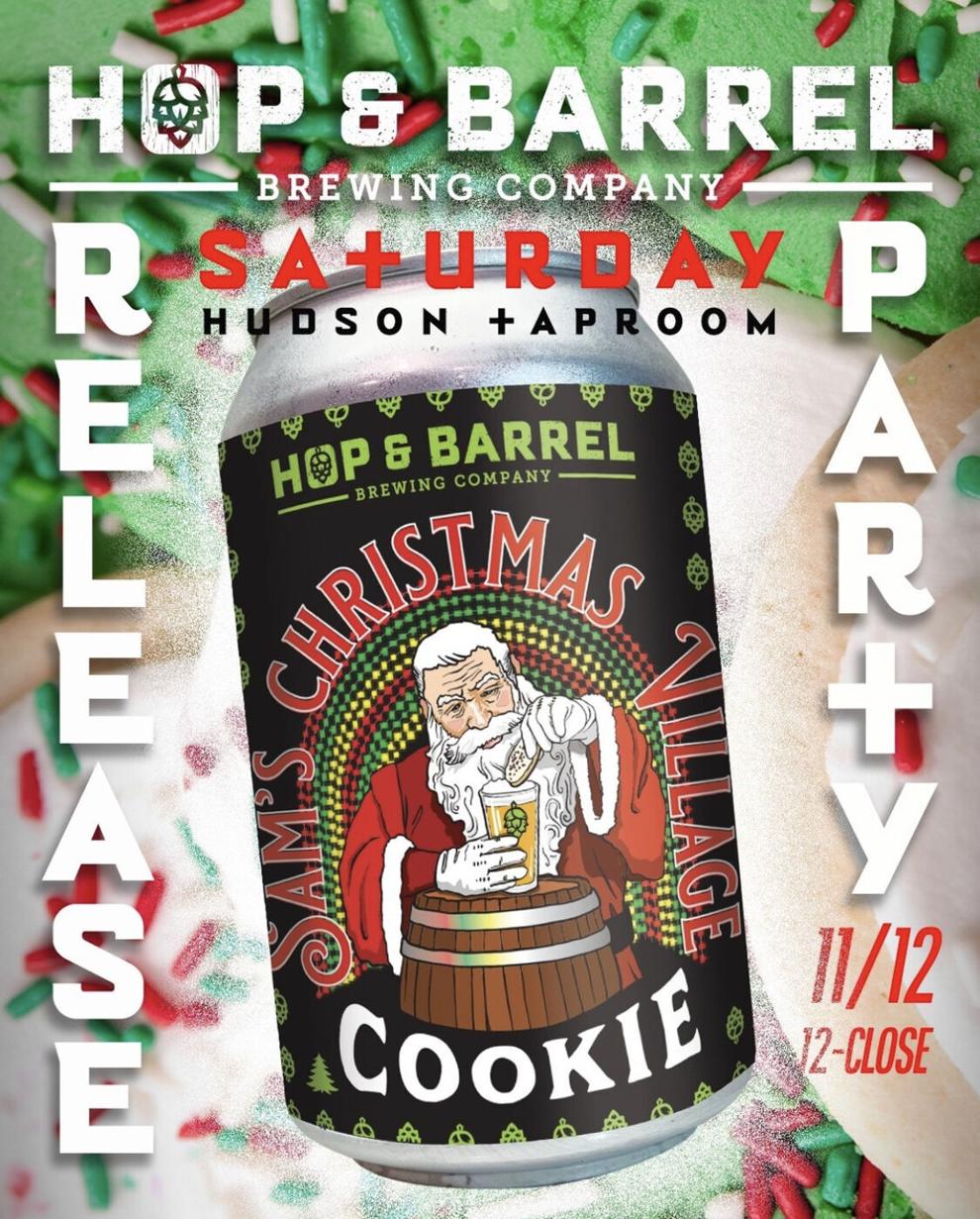 Beer release party 
Hop & Barrel, 310 Second St., is celebrating a returning favorite from last year, Christmas Cookie beer. A classic lager that tastes like a spritz cookie. With the Oatmeal Band at 7 p.m., Saturday, Nov. 12, and Taquiera Los Paisanos food truck at 4 p.m., this event is sure to be one you won't want to miss.
'White Christmas the Musical'
Veterans Bob Wallace and Phil Davis have a successful song-and-dance act after World War II. With romance in mind, the two follow a duo of beautiful singing sisters en route to their Christmas show at a Vermont lodge, which just happens to be owned by Bob and Phil's former army commander. Based on the beloved, timeless film, this heartwarming musical adaptation features a dazzling score of well-known standards including "Blue Skies," and the perennial title song, "White Christmas."
Best for audiences ages 8 and over, catch White Christmas the Musical on Fridays, Nov. 18 and 25, Dec. 9 and 16 at 7:30 p.m.; Saturday's, Nov. 19 and 26 at 7:30 p.m.; Saturday's, Dec. 10 and 17 at 2 p.m. and 7:30 p.m.; Sundays, Nov. 20 and 27, Dec. 11 and 18 at 2 p.m. at the Phipps Center for the Arts. 
Tickets start at $15 for youth under 18, $20 regular or $30 premium.