It was a four drive to Whitewater for the River Falls High School marching band last weekend. The drive was worth it because the marching band left the city with its 24th state championship.
Alex Plum is in his second year with the program and is a co-director of the routine. He said there is more to the program than winning championships.
"It's not about winning trophies, it's about getting better every day. We're always trying to get better," Plum said.
The routine performed was called "The Greatest City". Set in New York City, the routine shows the progression of eras in the Big Apple.
"Traditional routines are rigid with movement, marching and playing. This piece is not traditional," Plum explained.
Plum said the routine has a "theatrical" flow with loose movements and acting. He said the activity of marching is moving towards theater and away from the traditional movements.
The routine is eight minutes long and has five acts. Plum explained each act has a different sound to represent each era.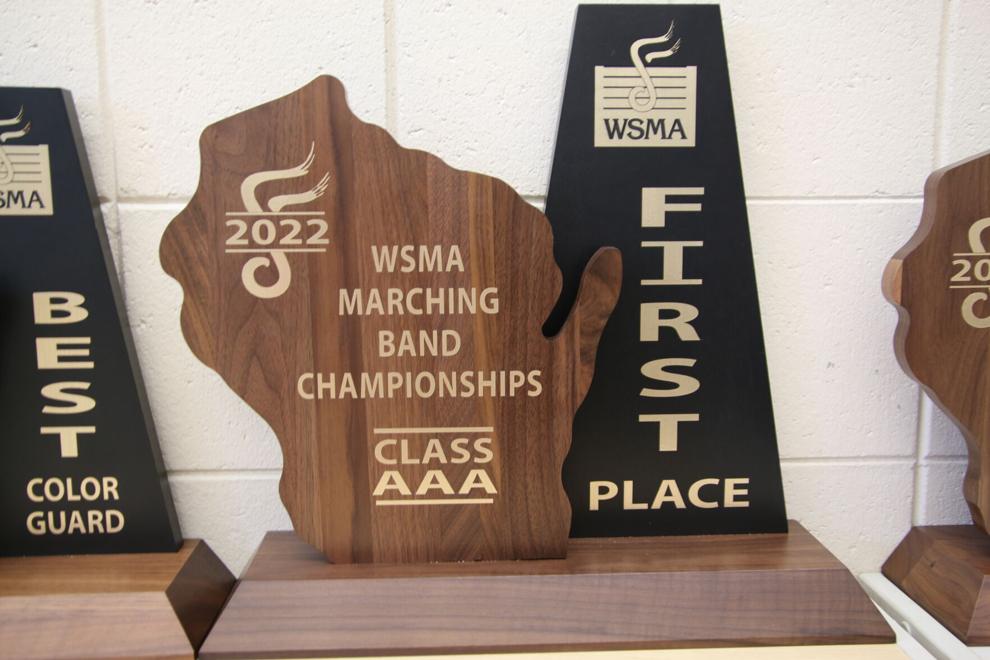 The first act starts with "metallic sounds" to represent construction of skyscrapers. Next comes the Roaring 20's.
"It's the 1920's, so we play jazz music. It's loose and exciting with students dancing," Plum said.
The representation of Central Park comes in act three. Plum said the act decreases tempo to represent the calmness and serenity the park provides. 
Act four represents the 1980's with the classic Beastie Boys song "No Sleep Till Brooklyn". Plum said the act has a "hardcore" sound which contrasts to the previous one.
The routine concludes in act five with two performances of "Rhapsody in Blue" by George Gershwin and "New York, New York" by Frank Sinatra.
"The final act is set in Times Square with the New Year's ball dropping. It represents the present day but also serves as a celebration," Plum said.
Drew Simonson is a senior who plays trumpet in the performance. He credits Plum and co- director Bryan Jaeckel for the success of the routine.
"They are awesome directors who are supportive. This program is amazing with those two," he said.
Senior bass drum player Olivia Bartkey called the performance "bittersweet".
"It's nice to go out on top. It gives us recognition," she said.
Jaeckel has been with the program for 19 years and is proud of the band to see their work pay off. He gave thanks to community members for continuing to support the band.
"This accomplishment would not be possible without the support of the community. They are the ones who come to football games or parades to watch the performances," he said.
The marching band will be giving a community performance on Oct. 22 at 4 P.M. at the high school football stadium. Their performance will include their state winning routine. Admission is free.