RIVER FALLS – University of Wisconsin-River Falls senior Dan Roever won the 2022 Ann Lydecker award. Roever, 32, won the award for studying the empathy and behavior of rats.
A psychology major, Roever said he began the research project in the fall of 2019. The pandemic and a personal injury delayed progress on the project. 
Roever said rats are placed in an arena containing another restrained rat, and the free rat is provided the opportunity to release its trapped counterpart. Previously, rats have been shown to release the trapped rat despite it being a distressful endeavor, an act which is believed to reflect the experience of empathy. 
The research expands on this work by seeking limits to this behavior by introducing factors such as aversive stimuli such as different lighting conditions and food, Roever said.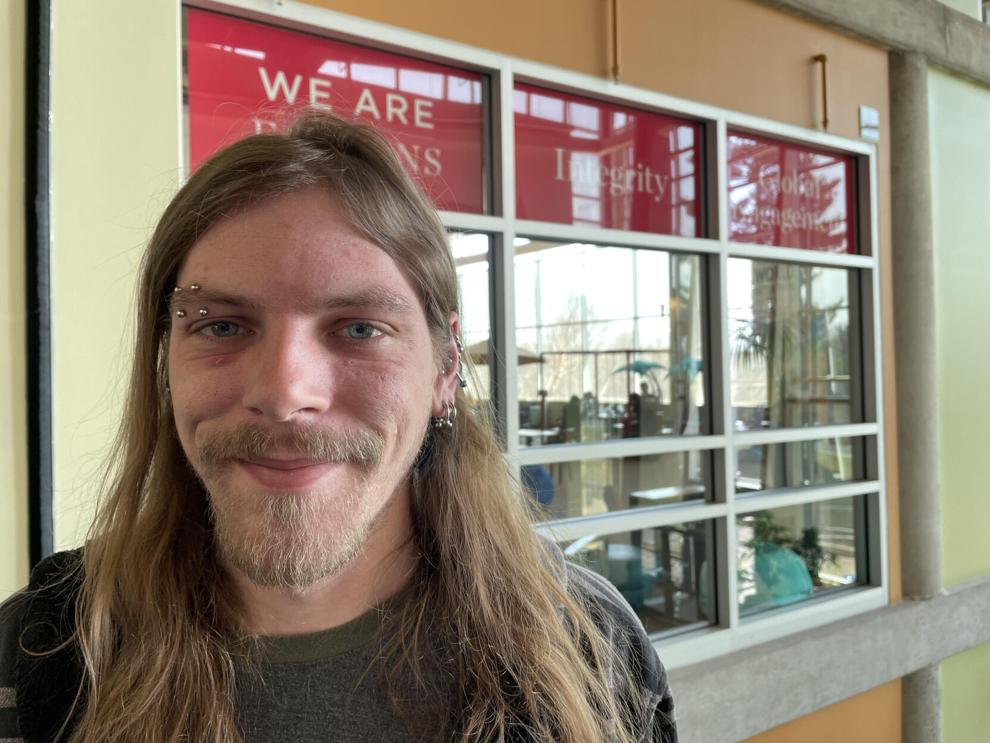 "There was previous testing of this but I wanted to expand it. I wanted to see how far it could go," Roever said. 
This project was independent from academics and was done in the psychology laboratory on campus Roever said. He added the goal is to build on previous research about rat empathy and behavior.   
Roever got involved with the project because he was thinking about his future goals of attending graduate school.
"When you apply for grad school you need to provide research projects to have any chance of getting accepted," Roever said. "It turns out this ending up becoming a life changing decision."
Roever always wanted to study empathy and psychology, making this the perfect project. He said being on the project made him realize psychology was something he wanted to pursue as a career.
Roever said he won the award because of his involvement within the psychology department. Roever is involved with other collaborative research projects and different clubs on campus. He said the networking opportunities within the department helped lead to winning the award.
Roever said he felt a few emotions when he found out he won. He was surprised, honored and humbled at his victory. He admitted he didn't know what the award was.
According to the Undergraduate Research, Scholarly and Creative Activity (URSCA) Office, the award recognizes "outstanding undergraduate research efforts coupled with service to and/or involvement in UW-River Falls".
The award is named after former UWRF chancellor Ann Lydecker who died in a car accident in 2004. The award was created by William (Bill) Lydecker to honor his wife Ann. It comes with a financial prize of over $1,000.
"It's an honor. I know students who have projects more deserving than me," Roever said.
While Roever wrote and designed the proposal, he said the project could not have been completed without support from his laboratory advisors, professors and cohorts.
"I don't want to take complete credit," Roever joked. 
Roever will graduate in May but plans to continue the project. He wants to remain involved in the psychology department after graduation. 
"I have a good connection with professors and advisors in the department," Roever said. "They want me to continue this project and I want to continue it too while exploring other research project ideas." 
In five years Roever said he plans to attend graduate school focusing on psychology. His career goal is to be a clinical psychologist.