United States Department of Agriculture Secretary Tom Vilsack visited River Falls on Sept. 15. Vilsack spoke about the USDA's investment in climate-smart agriculture production.
The investment is part of the Partnerships for Climate-Smart Commodities program. Applicants will partner with the USDA who will finance production and marketing of climate-smart commodities via a set of pilot projects lasting one to five years.
Speaking at the WinField United Innovation Center, Vilsack said the goal of the investment is to promote environmentally friendly farming practices. This includes decreasing emissions and greenhouse gasses without affecting agricultural production. Vilsack added the investment will expand market opportunities for farming businesses.
"Through Partnerships for Climate-Smart Commodities, USDA is delivering on our promise to build and expand market opportunities for American agriculture and be global leaders in climate-smart agriculture production," Vilsack said.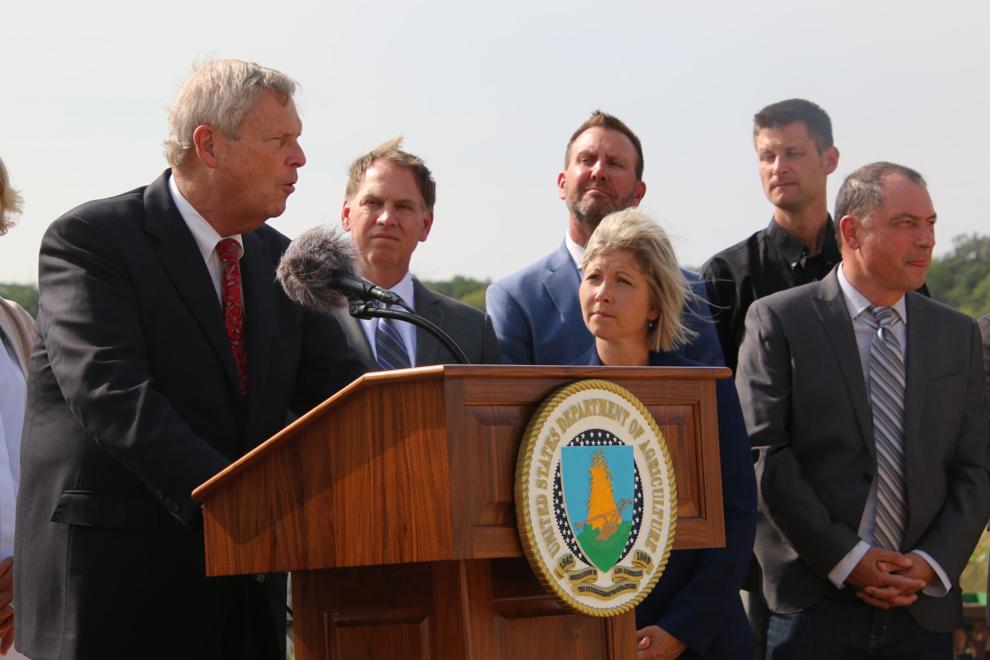 The announcement of the investment was made on Sept. 14. Vilsack said the USDA is investing up to $2.8 billion dollars for selected projects. He said the department received over 1,000 applications but only 70 were selected.
One selected project was submitted by Truterra, the agricultural sustainability business of Land O'Lakes. CEO Beth Ford said their project involves scaling the production and addressing equity in climate-smart agriculture.
Ford said their project will intend to reduce approximately 7.2 million metric tons of carbon dioxide emissions over the next five years.
"It's a moment of validation to be selected. We're ready to roll forward," Ford said. "Addressing climate change can be overwhelming but we are ready."
Ford is excited for Truterra, Land O'Lakes and the future. She is happy their business can benefit from the investment and be responsible for addressing the impacts of climate change.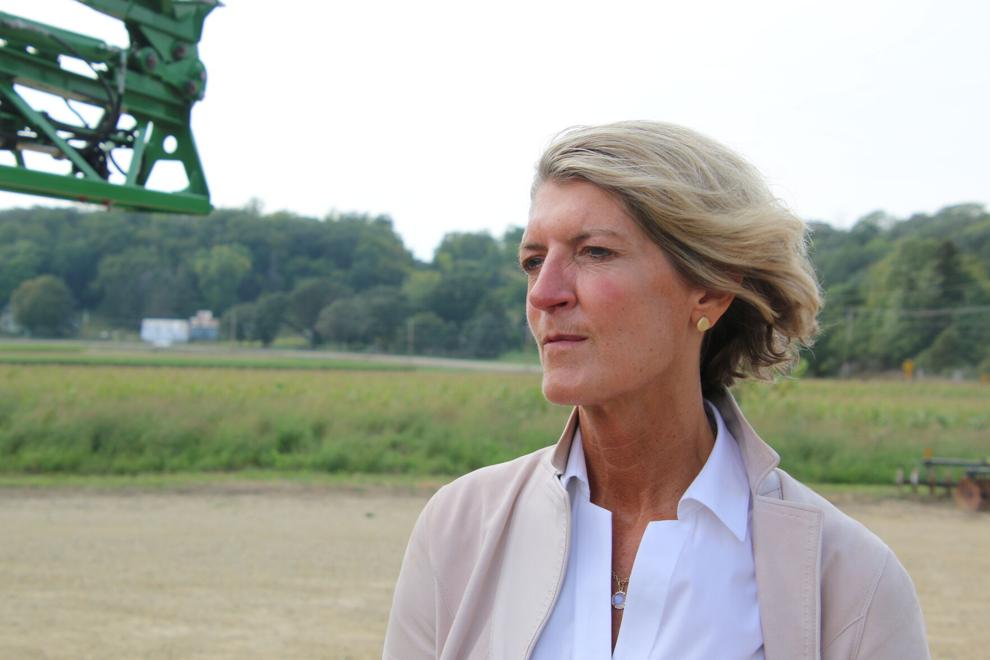 WinField United President Brett Bruggeman said he is happy his business can be a part of the investment funding. WinField United is a business unit of Land O'Lakes and plans to use their innovation center in River Falls to continue practicing environmentally-friendly farming applications.
"We use the center to make farming practices easier. To have this investment helps a lot," Bruggeman said.
Bruggeman said the innovation center plans to use the funding to invest in technical training and data management. He was ecstatic when he heard Vilsack would be visiting.
"This is a national investment for farmers so to have Mr. Vilsack come to our innovation center brings relevance to our practices. It's exciting for sure," Bruggeman said with a smile.
Vilsack is fortunate the USDA announced the investment. He said the largest benefit the investment will provide aside from positive climate change practices is a relationship between his department and farmers.
"It allows farmers to get involved with their projects," he said. "It's an exciting opportunity. We hope it encourages a new generation of farmers."
Vilsack said the department will monitor projects to gather data. He said his department will use collected information to determine how projects are going.
"We'll learn what works and what doesn't," Vilsack said. "As a department we can work with our investment partners to increase their success."
Vilsack listed cover crops, no till actions and enhanced efficiency fertilizers as project examples that were selected for investment funding. He said the agricultural industry shifting towards environmentally friendly products makes this investment important.
"It's a tremendous boost to agriculture. We are going to improve the quality of products from our partnered organizations," Vilsack said.
The Partnerships for Climate-Smart Commodities program is not a one time investment. Vilsack said the USDA is planning future investments for applicants not selected. Winning applicants will be selected later this year, Vilsack said.