Election day for the partisan primaries is Aug. 9th. In the 3rd Congressional District, there are four Democrats running for the nomination. Current Rep. Ron Kind is retiring, leaving the position open.
The four candidates are Rebecca Cooke, Deb McGrath, Mark Neumann and Brad Pfaff. 
Derrick Van Orden is running unopposed for the Republican nomination. 
You can find voting information including polling location here. 
The candidates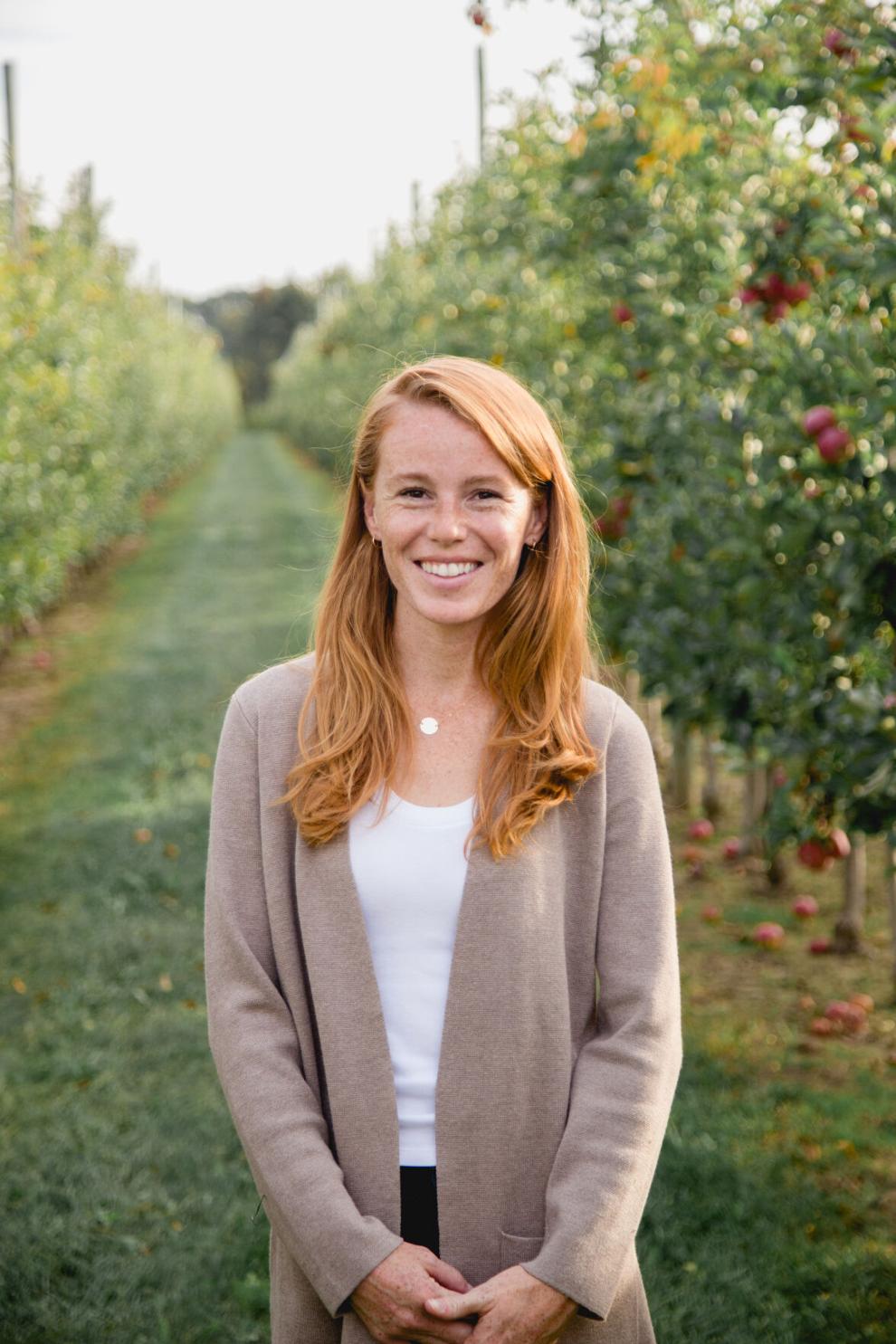 Rebecca Cooke grew up in Eau Claire on a dairy farm where she raised registered Holsteins to show at county fairs throughout the 3rd Congressional District. 
She runs a small business in downtown Eau Claire and a nonprofit that supports women entrepreneurs throughout ten counties in Western Wisconsin. Because of that work, Governor Evers appointed me to the Wisconsin Economic Development Corporation Board.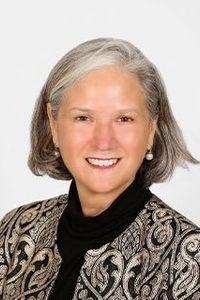 Deb McGrath grew up in Menomonie. Her mother was a teacher and her father was a farmer, a combat veteran and congressman for this district.
McGrath is a military veteran, retiring in 2020.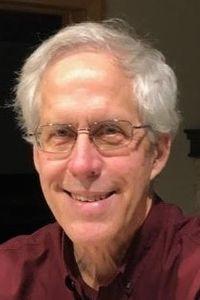 Mark Neumann is a resident of La Crosse and a member of the Common Council. He was born in Quincy, Illinois, a little farther down river on the Mississippi. He joined the Franciscan Brothers after college and served as a medical missionary in Zaire, Africa, the from 1980ss into the 1990s. After returning to the United States, Neumann moved to La Crosse when he joined the Gundersen Health medical staff in 2010.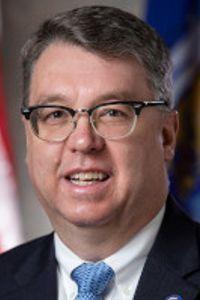 Brad Pfaff was raised on a dairy farm in northern La Crosse County on land that his family has been farming since the 1800s. He met his wife Betty at a 4-H luncheon and raised two children in western Wisconsin. 
He worked with former US Senator Herb Kohl and Congressman Ron Kind on agriculture and rural policy for the people of Wisconsin. He served as Secretary of Agriculture under Tony Evers. He also served in the Obama Administration at the USDA. He currently serves in the state senate.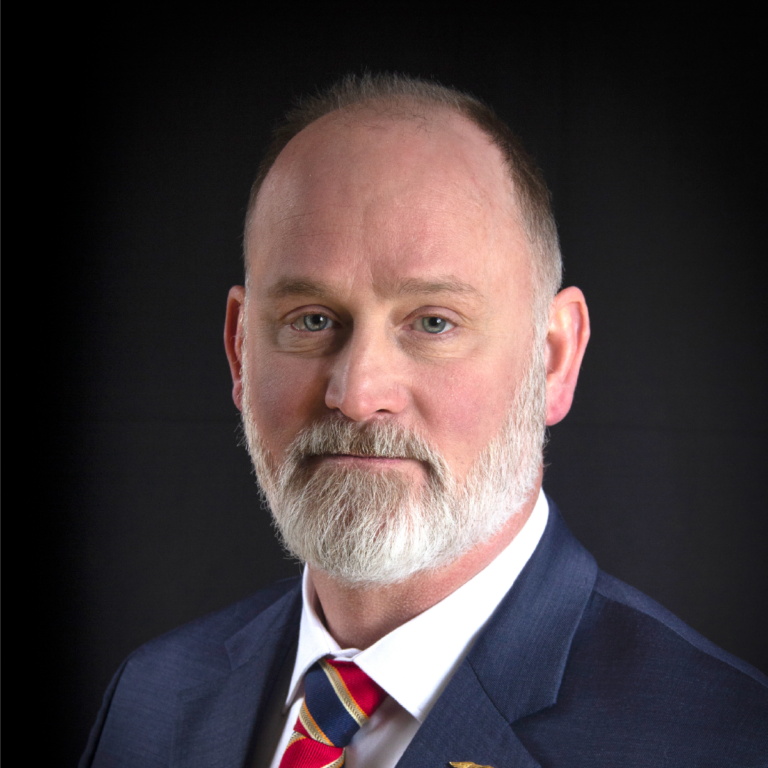 Derrick Van Orden lives Prairie du Chien and was raised in abject rural poverty by a single mother. He dropped out of high school at 16, joined the Navy at 18, and got a GED. He received his undergraduate degree at 44 by working after hours as an active duty Navy SEAL. He served for over 26 years, including 5 combat deployments as a Navy SEAL.  
After retiring from the Navy, my wife Sara Jane and I returned home to Wisconsin and started a small business. He have been married for 29 years, has four children and eight grandchildren.
All the candidates were asked the following questions. The candidates answers are listed in alphabetical order.
What was the primary reason you decided to run for office?
Cooke: Washington is broken – it's run by extremists on both sides of the aisle that are unwilling to compromise to get things done for working families. Communities in Western Wisconsin are living in deep rural poverty – no one has taken a second look at how to really save the family farm. Union jobs are being shipped overseas. The cost of everyday goods is skyrocketing.
I decided to run for office, because we need a relentless fighter for our Wisconsin way of life who will protect our heritage while also reimagining a vision for our future. I will walk the walk, and not just be lip service to meeting the needs of constituents.
McGrath: I am a proven leader with over 25 years of national service in the Army and CIA. I have been recognized for my ability to work effectively with people from diverse backgrounds, listen to their concerns, and solve problems. 
As a wife and mother, I understand the challenges that families are facing. I've spent my entire life fighting for our rights and now, I am stepping up to serve here at home. This is not the time for politics as usual, nor typical politicians.
Neumann: It may seem overly simplistic to say so, but my primary reason for deciding to run for political office is that I want to do my best to "help make democracy happen." I recognize that our form of representative democratic government requires some of us to step forward to serve as elected officials. 
This is hard work, but it is good work. After a successful and accomplished professional career as a pediatrician, I now have the freedom and experience, the competence, compassion, and collegiality to do a good job. I am honest. I am ready to serve.
Pfaff: I am running for office because the people of western and central Wisconsin deserve a representative that is going to prioritize them over politics. For the last 40 years, voters in this congressional district have chosen leaders, one Republican and one Democrat, who did just that.
This November that could all change if we elect somebody who was on the Capitol steps during the January 6th attack. I have a track record of fighting for people in Wisconsin regardless of their politics or their preferred political party and that is what Wisconsin deserves.
Van Orden: Career politicians in DC have had a monopoly on our government for far too long. They claim to serve us but cash in by using their influence to line their pockets. Ron Kind entered office a middle class Wisconsinite and is leaving a multi-millionaire.
The Democratic party has had complete control over our government for the last two years giving us record inflation, the highest gas prices ever, an open border, and unprecedented crime.
The people of this district and across the country are sick and tired of politicians telling them what they want to hear when they are at home, then doing whatever will keep them in power back in DC.
What is one local concern facing your represented area that needs to be addressed? 
Cooke: This spring, I took a 19-county District tour to learn first hand the issues really impacting folks in West Central Wisconsin. What I heard is that working families are struggling to afford healthcare, the cost of everyday goods, childcare and more. They feel like their elected officials have forgotten about them – they feel unheard. 
I intend to increase access to affordable, quality healthcare by expanding Medicare to cover vision, dental and hearing. We need to make sure childcare is available in our rural communities, and affordable so workers don't have to choose between making a paycheck or staying home to care for their family.
McGrath: We need a path for immediate economic recovery. Wisconsin small businesses and farms are shuttering, the price of housing is sky high, and families are struggling to put food on the table. 
We must hold corporations accountable for their windfall profits, address issues in our supply chains, and support clean energy investments that create economic growth. 
Neumann: The presumed rural vs urban divide needs to be addressed. I believe that this issue is due to mega-agribusiness corporations that effectively crush smaller farm operators. The squeeze between strictly profit-driven upstream monopoly suppliers and downstream processors crushes smaller farming operations and results in the statement by Sunny Perdue, "Either get bigger or get out." 
The rich traditions, cultural history, and social fabric of our rural regions gets sacrificed for fattening investment portfolios on Wall Street. It's like an extractive resource mining process. Take the goods out and put nothing back. It's easy to understand the resentment and mistrust that results.
Pfaff: Locally, I think we need to address rising prices. From the price at the pump to the price at the grocery store, too many Wisconsinites are struggling. Particularly those that live in rural Wisconsin and our family farmers. When you have to drive longer to work or to drop your children off at school, the sting at the pump is felt a little deeper.
Van Orden: Since starting the campaign, we have put tens of thousands of miles on my truck traveling the district, meeting people and learning what their concerns are for Washington to address.
The answers I get can be distilled down to the 3 G's: Gas, Groceries, and Grandkids. People cannot afford to fill their gas tank and a grocery cart on the same day in America. People are having to make choices about where to work and live based on whether they can afford the commute.
Over 100,000 Americans have died from fentanyl overdoses since Biden has taken office. These are our sons and daughters, brothers, sisters, mothers, and fathers and it has to stop.
What is one statewide issue that needs to be addressed?
Cooke: The 3rd District is in my biased opinion the most beautiful landscape we have in Wisconsin, a place I love to hike and canoe. When I think about the environment, I think about it as I think about politics in that it's all local. 
The biggest statewide issue impacting our environment is water quality. With PFAS in our city wells – we need to call for more research, testing and remediation at the federal level. As it relates to farm runoff, I will forge relationships and build coalitions with Wisconsin farmers to address issues with nitrates and algae blooms.
McGrath: We must strengthen our supply chains to help farmers get their products to market. Some of our district's largest producers experience backlogs; let's uncork the bottlenecks and bring more manufacturing back to the US.
Neumann: Exaggerated partisanship undermines governance of the people, by the people and for the people. When the political objective becomes gaining power for the sake of power as if the ends justify any means, we are necessarily going to have trouble achieving the benefit of communities and the wellbeing of the whole state. We need elected officials who use the powers of their office for the benefit of all Wisconsinites and the entire state.
Pfaff: As a state, we have to do more to lower the cost of healthcare. As a state senator I have fought to expand Badger Care, which would insure 92,000 additional Wisconsinites. But politicians in Madison have rejected this common sense proposal and I've only played politics with this all important issue. 
As your congressman, I will fight to lower the cost of prescription drugs and do all that I can to make your healthcare cheaper and more affordable.
Van Orden: Wisconsin is America's Dairyland, the heart of our nation's agriculture. And yet, we don't have a Representative on our nation's Agriculture committee. That is the committee I am lobbying to serve on if elected. 
Career politicians have been campaigning on getting internet, particularly broadband, into this district and across rural parts of the state for years but have not done much to actually make that happen. I plan on getting there to actually fix problems, not just campaign on them. If the people of the 3rd District see fit to send me to Congress, I will work tirelessly to represent them and our Wisconsin values in DC.
How would you work with other representatives, including bipartisan, to pass legislation?
Cooke: I've worked across the aisle in my role as a board member of the Wisconsin Economic Development Corporation to get business done for entrepreneurs throughout Wisconsin. I will bring that same pragmatic, solutions oriented approach I bring to business, to the policy making table. 
Additionally, building relationships off the House floor is important to me. Lawmakers used to socialize outside the halls of Congress before the chaos and vitriol that now envelopes Washington. That authentic relationship building is important to me – to build greater human connections that open the doors for compromise.
McGrath: I have pledged to work across the aisle to get results for Wisconsin families. I worked shoulder to shoulder with people of diverse backgrounds during my time as a captain in the Army, and have always put my country over politics. I will fight for our rights. I am uniquely qualified to work across the aisle to solve problems and institute change, having experience in federal government response.
Neumann: I would try to work the same way that I do when serving on the Common Council. We need to remember that there is no magical common ground. There are many voices and these all need to join in the needed compromise for achieving legislation to serve the common good. We need to remember that it is better to be helpful than it is to be right. We all need to be able to give a little for the sake of the many. And we hope to trust the good intentions and good faith of all colleague legislators.
Pfaff: I am the only candidate in this congressional race that has a track record of working with my Republican and Democratic colleagues to pass legislation. Finding common ground on issues that impact all Americans, including those in our district, is essential and it's what I'll prioritize in Washington. 
It doesn't matter what political party you may belong to, I am and will always be willing to work with anybody to make life easier here for hard working Wisconsin families. 
Van Orden: In the SEAL teams, we all share a common goal, we all work together to accomplish the mission. The mission of Congress is to make this nation a better place for our children and grandchildren. 
I will work with anyone who shares that sentiment, Republican or Democrat, because that is our ultimate goal. Right now, our biggest challenges are the career politicians who put personal profit ahead of the mission.
What makes your skillset unique from your opponent?
Cooke: As the daughter of dairy farmers, I know what it's like to lose a farm because of the price of milk and competition with larger dairies – it's losing your identity and way of life. As a small business owner, I know firsthand the challenges folks have faced staying afloat during the pandemic and amidst supply chain issues. 
I'm a working class candidate and my experiences are my best qualifiers for office. We don't need more elites representing us in Washington that are out of touch with everyday people.
McGrath: I am not a typical politician: I've been serving our country on the front lines for 25 years. I am no stranger to working in divisive environments and in crisis situations. Throughout my career in the Army and CIA, I put country over politics, and worked side by side with people from all walks of life to achieve mission accomplishment. I learned to build consensus in high stakes situations, and was recognized with the CIA's Career Commendation medal for leadership and courage. I have managed large federal budgets, I understand the interagency process, and I'm ready to get to work for western central Wisconsin on Day One.
Neumann: I have many years of experience as a physician where I learned equanimity, the ability to remain calm in the storm. I have compassion gained from caring for patients who have experienced suffering in all circumstances of life. 
I am collaborative with co-workers and colleagues, and I can achieve consensus when possible and healthy compromise when necessary. I am honest and cautious about the dangers of corruption when serving in positions of power. My greatest motivation is to be of service to my community and others.
Pfaff: In this upcoming primary, I am the only candidate that has defeated a Republican in the past. I have taken on Republicans who have stood in the way of progress and I have won. I am the only candidate with a track record of proposing and passing legislation for western Wisconsinites.
In the general election, I could not be any more different from my opponent. He lacks the temperament, judgment, and character needed to represent this district in Washington. He has proven time and time again that he prioritizes partisan politics over the people in western Wisconsin.
Van Orden: As a SEAL, I dedicated my life to defending America. I have lost many friends in both training and in combat so I understand that weak leadership and bad policy translates into bad outcomes for our country.
Sara Jane and I raised our four children on a single enlisted man's salary and that means we know how to live on a budget. Washington DC has no idea how to spell budget, let alone stick to one. Nancy Pelosi and Joe Biden are spending our grandchildren's money and this has got to stop. I will do everything I can to bring fiscal responsibility to DC.
If you were given a $10 million lump sum payment while in office, how would you spend it? (For example, what problem would you put the money toward?)
Cooke: This is a very hypothetical question – I hope our government isn't giving out $10 million lump sums to members of Congress. I would call that reckless spending.
McGrath: I believe that investing in affordable and accessible child care will revitalize our economy. I myself had to give up my career after becoming pregnant, and in some parts of our district, there are just 81 slots for every 100 requests for child care. I would invest that $10 million in stipends for families who are struggling to afford care for their children and incentivizing the care-giving workforce to create a healthier system. 
Neumann: I would invest that resource to strengthen the functionality of my legislative office. I would hire skilled staff to dig deeply into research about issues that come before whatever committees I would be called upon to serve and to clearly understand all legislation that I would be called upon to sponsor or vote on. 
My legislative staff would be oriented toward and expected to maintain rapid and meaningful communication with all constituents in western WI. I would use the resource to hold frequent encounters and town halls with Wisconsin citizens.
Pfaff: I would invest it here in communities throughout Western Wisconsin. Whether that be encouraging more child care opportunities in the more rural parts of our district so that parents can go to work without having to worry about the astronomical costs of child care, using funds to help our struggling family farms, or continuing to invest in our roads, bridges, and broadband. Our communities here need more. I will always fight to bring back Wisconsin's fair share so that we can do all of the above, not just pick and choose what to invest in.
Van Orden: First and foremost, I would never accept any type of payment like that. Politicians profiting on their positions has created the distrust the American people have for politicians.
If this money was allocated for the district, I would put this money towards helping the mental health crisis we have here in the district. There are far too few beds and resources here that can take care of people in crisis. Often when there is a critical incident, our law enforcement officers are forced to take the patient to the Winnebago Mental Health Institute, removing that officer from patrol for hours, further putting our communities at risk.
Do you have anything else to add?
Cooke: To keep this seat blue in November, we need a candidate that can speak the language of rural Wisconsin, who has stepped off the same sideline as voters and will be a relentless fighter for working families. That's me. 
I'm not a career politician or elite – I am homegrown and represent the best of us. I am running a value centered, populist campaign that seeks to end the chaos the far right is stirring in our communities. We have a heritage to be proud of, freedoms we must protect and a future that is ripe for fresh leadership.
McGrath: I'm the candidate that can win this race. I'm not in this for a career or my own advancement – I've lived a full and accomplished life. But I was raised on the values of serving my community and putting others first – and I won't refuse the call to duty. The time for us to stand up and vote for a better future is now, and I hope to earn the 3rd District's nomination on Aug. 9.
Neumann: People are generally upset that their government does not hear them, does not see them, and does not appear to care about them. People are generally unsatisfied with the performance of their government, and they are distrustful that anything good comes out of Washington. 
They see their government respond to special interests of the rich and powerful while ignoring interests of ordinary people, giving only lip service instead. They see their elected officials become corrupted by the power of their office. They are resentful that a nation built on the values of freedom and equality does not allow them to experience that promise for themselves. 
Pfaff: I am proud of the campaign that I have run over this primary election. I'm proud of my Democratic opponents who have stuck to the issues and have not resulted to mudslinging or baseless attacks.
We have assembled a winning coalition here in this congressional district and while I'm proud of all of my endorsements, what matters the most is the support I've received from people across this district. I ask for your vote on August 9th. Thank you.
Van Orden: I am a husband, father, and grandfather, veteran, and small business owner. I have lived and worked on five of the seven continents as a Navy SEAL, led thousands of young Americans in peacetime and war and will bring all of these experiences to congress to represent my neighbors here in SW Wisconsin.
I am not a career politician and understand the title of the job I am applying for is "Representative." That is exactly the role I will fulfill if elected. It is time for a change in governance and that change starts right here in our Congressional district.