A local River Falls family came together to bring awareness and share their story with autism with two books, now available. 
"Autism: A Family Lives Beyond the Label" is a nonfiction book that tells the story of the Morelands, whose daughter Lindsey was diagnosed with autism as a child. The children's picture book "Little Lindsey's Haircut" is about a girl with autism, based on Lindsey. Both work to bring more understanding and awareness of autism. 
"It's the most amazing experience that we could ever do, to help with acceptance, celebrate difference and help teach us how we live, survive and thrive with autism," Lindsey said.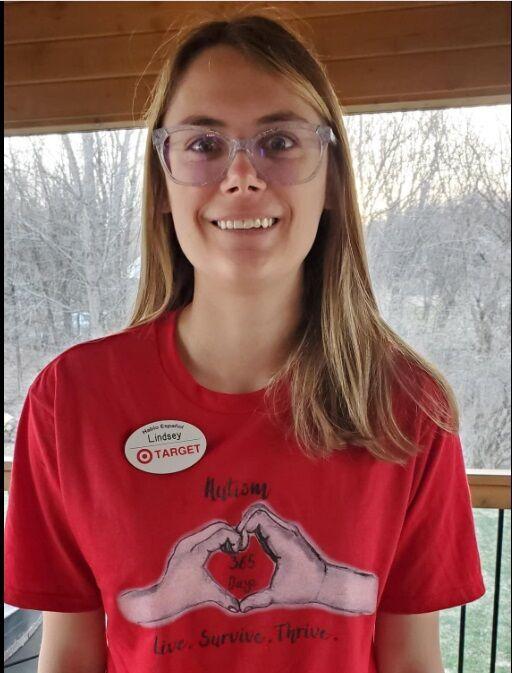 Lindsey was diagnosed with autism when she was 28 months old. At the time, it was really severe, Lauri said. The family was told Lindsey would likely never drive a car or be able to work much.
"They really just didn't give us a lot of hope," she said. 
 It was a long process but Lindsey, now 27, has done so well, Lauri said. 
"Many people said we had a really incredible story and that we should share it," Lauri said. 
"Autism: A Family Lives Beyond the Label" shares that story. It has six perspectives on living with autism, from Lindsey herself, as well as from mother Lauri, father Todd, sister Brittany, grandmother Ida Feyereisen and aunt Linda Wagner, who serves as the family's writer. 
Writing the book brought the family a lot closer, Lindsey said. It was a grieving process, Lauri Moreland said, bringing back memories that were difficult. 
The book is real and raw at times, Lauri said, but has humor as well. 
Lauri hopes their story will inspire other families to keep going despite the long, hard journey. Lindsey is in a better position than they would have thought possible at the time of her diagnosis. 
"My message as a mom is making sure that every family has hope and that you never give up," she said. 
"Little Lindsey's Haircut" is about a little girl with autism who is scared to have her hair cut. For her, the process feels like bandaids being ripped off. The book details all the ways the family supports her and helps her get over her fear in order to get the haircut.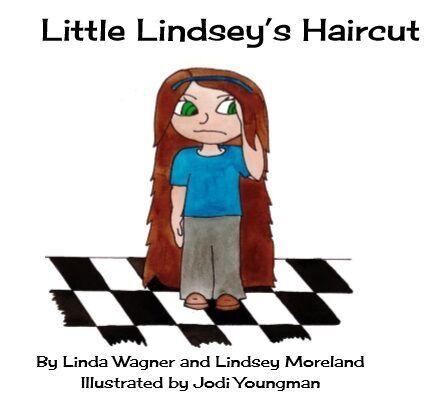 Family friend and Hudson teacher Jodi Youngman illustrated the book, working with Lindsey and Wagner on it. Youngman has 
"Being able to combine my passion for art and my passion for helping kids with autism is really special," she said. 
Understanding of autism has changed since Lindsey was first diagnosed. 
"I think that we're more compassionate about what other people are going through, and how we can help them instead of just judging them," Youngman said. 
She hopes that's what the "Little Lindsey" book does. 
"It shows that just because some people's brains work differently, doesn't mean that they can't accomplish a lot," she said. 
They plan to turn "Little Lindsey" into a series of books covering different topics and activities. 
The books were self-published a year ago, just as the COVID-19 pandemic hit. Plans for speaking engagements and opportunities to sell the book were canceled. 
A new opportunity arose when Lindsey began working at Target during the pandemic. After she was hired, she sent a thank you to them for understanding the asset she and others could be in the workforce. Target then reached out with an offer to sell both books. 
"Autism: A Family Lives Beyond the Label" and "Little Lindsey's Haircut" are available at target.com and autismlm.com.