It's time to cast your ballot. 
The 2022 fall general election is Tuesday, Nov. 8 so we've gathered all the information you may need to participate in the democratic process. 
River Falls residents may be voting in a new district in the upcoming election. The approval of new state legislation maps by the Wisconsin Supreme Court in April rearranged districts around the state.
Because of the new maps, residents in Pierce County are now a part of the 3rd Congressional District, the 31st Senate District and the 93rd Assembly District.
Residents in St. Croix County did not change districts. They remain part of the 7th Congressional District, the 10th Senate District and the 30th Assembly District.
Who is running? 
3rd Congressional District: Democrat Brad Pfaff and Republican Derrick Van Orden.

31st state Senate District: Republican David Estenson  Democratic incumbent Jeff Smith.

93rd Assembly District: Democrat Alison Page Republican incumbent Warren Petryk. 

7th Congressional District: Democrat Richard Ausman and Republican incumbent Tom Tiffany.

30th District Assembly: Democrat Sarah Yacoub and Republican incumbent Shannon Zimmerman.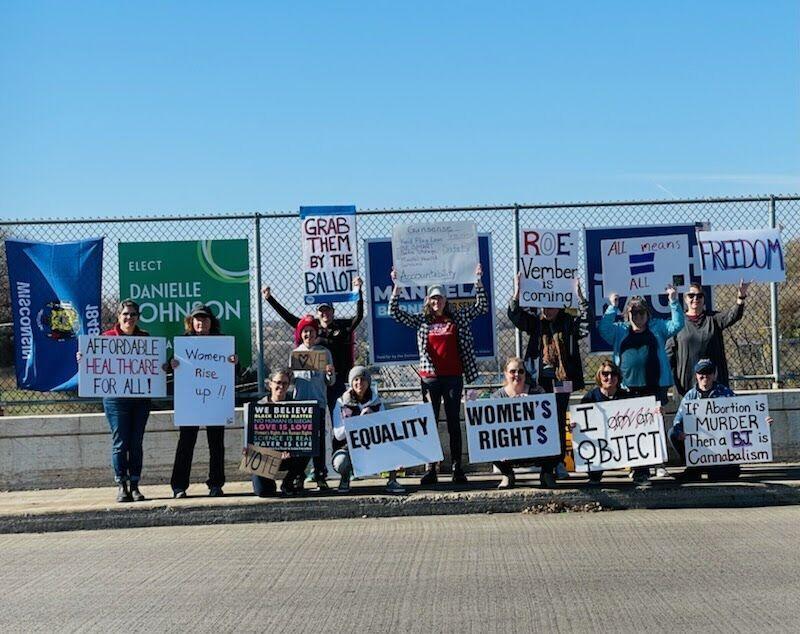 In St. Croix County, only the congressional and the assembly districts are holding elections this fall. 10th Senate District representative and Republican Rob Stafsholt is not up for re-election.
Sample ballots can be found for St. Croix County voters at sccwi.gov/DocumentCenter/View/7844/Notice-of-General-Election-and-Sample-Ballots.
Hudson absentee ballots 
In-person absentee voting began approximately three weeks prior to the election and ends on Friday, Nov. 4, 5 p.m. No absentee ballots will be issued after that date.
The deadline to request an absentee ballot by mail or email is Thursday, Nov. 3, at 5 p.m.
If you have been mailed an absentee ballot, it must be returned to the city by 8 p.m. on Election Day.
River Falls absentee ballots
Ballots must be returned to the city clerk's office, 222 N Lewis St., River Falls, by 8 p.m. on Election Day, Nov. 8. Any ballots received after 8 p.m. will not be counted, including those delivered by mail.
Absentee ballots for the general election will be accepted at city hall beginning Oct. 25 during normal business hours. You can personally hand your ballot to city staff which will be kept in a secured location until it is counted on election day. 
You can also return your ballot by mail. To ensure it is received, mail your ballot at least 7-10 days in advance of the election. 
The City of River Falls processes all absentee ballots received at a central count location, therefore absentee ballots are not accepted at polling locations. 
Voters can in-person absentee vote at the city clerk's office Oct. 31-Nov. 4, 8:30 a.m. to 5 p.m. 
Election results
Election results will come in via county offices and can be accessed for
The Star-Observer and River Falls Journal will post election results online at hudsonstarobserver.com and riverfallsjournal.com.
The Star-Observer will publish results in the Nov. 17 edition of the newspaper. 
Where to vote in Hudson
Polls are open 7 a.m. to 8 p.m.
Districts 1 and 5: new Hudson Fire Department, 2121 Ward Ave.

Districts 2 and 6: Faith Community Church, 777 Carmichael Road. 

Districts 3 and 4: Hudson United Methodist Church, 1401 Laurel Ave.
A ward map can be found at hudsonwi.gov/229/Aldermanic-DistrictPolling-Place-Informa. 
The Municipal Board of Absentee Canvass will meet on Nov. 8 at 9 a.m. until all absentee ballots are counted at City Hall, 505 Third St. 
Where to vote in River Falls
Polls are open 7 a.m. to 8 p.m.
Wards 1-5: River Falls Public Library, 140 Union Street 

Wards 6-9: City Hall, 222 Lewis Street

Wards 10-13: UWRF Falcon Center, 1110 South Main Street

Wards 14-18: River Falls High School, 818 Cemetery Road 
A ward map can be found at https://www.rfcity.org/377/Polling-Locations-Where-Do-I-Vote  
Don't see your polling place?
For more information on voting, visit myvote.wi.gov. 
For more information on voting, wards and elections in New Richmond visit newrichmondwi.gov/departments/city_clerk/election_voter_information.php.