RIVER FALLS – When people think of summer they think of sunshine, the outdoors and cookouts. At the River Falls Public Library, they think of the annual summer reading program.
The theme of this year's summer reading program is "Oceans of Possibilities". As the name suggests, the focus is about the ocean. 
Kathy Larson is the youth services librarian. She is tasked with creating children and teen themed events to encourage reading and participation.
"My favorite part of the program is the kids. They're excited about reading," Larson said. 
The program has different events for the kids every week. Events for the program run all summer until early Sep.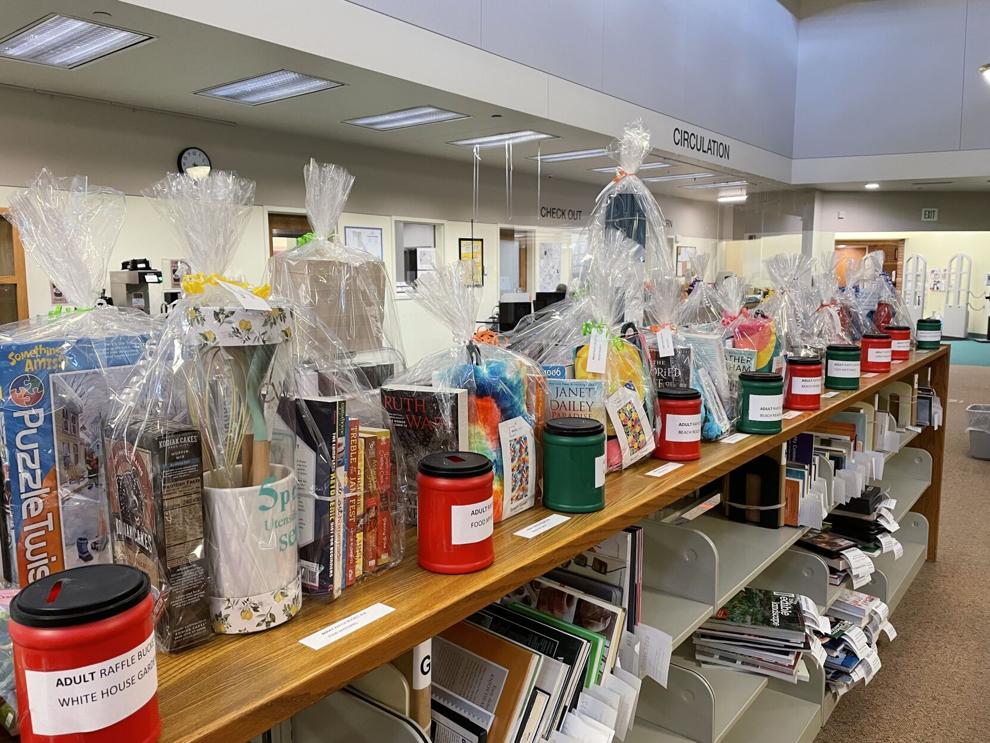 Throughout the summer elementary school kids can collect tickets by participating in various activities inside and outside the library. At the end of summer, they can cash out their tickets for a free book.
Middle and high school kids can cash their tickets in for a chance to win various different prize packages. Toddlers can also participate with their caregivers to earn a rubber duck and free book.
The program is not just for children and teens in school, adults can participate too. Heather Johnson is the adult services librarian. Her role is creating engaging activities for adults for the program. 
The engaging activity this year is bingo. 
Johnson said adults can participate by completing a bingo card throughout the summer. Johnson explained when a square gets completed the adult will earn a raffle ticket which can be entered into a drawing at the end of the summer.
"We wanted to ensure adults can take part in the activities too," Johnson said.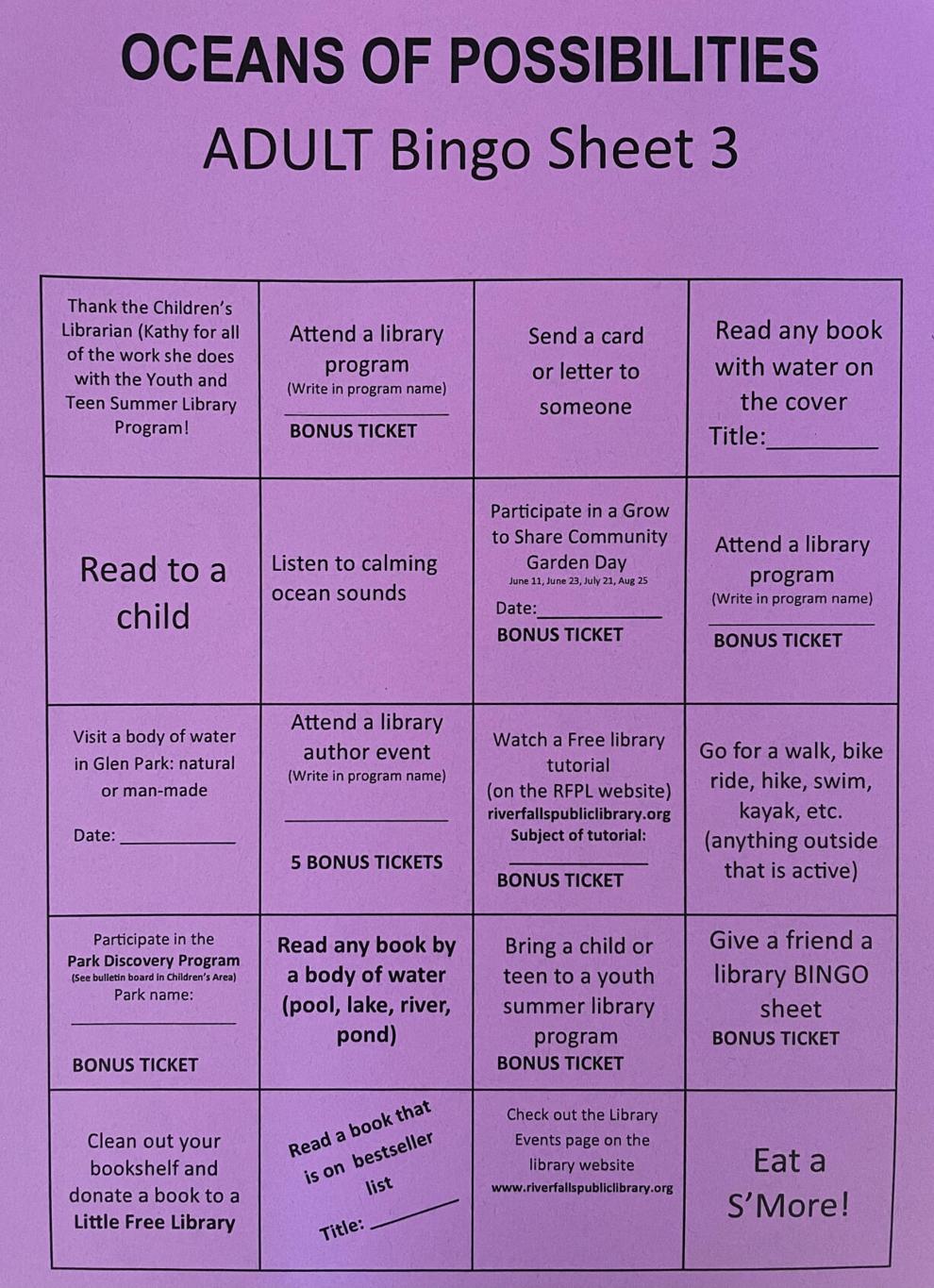 Adults can receive prizes by participating as much as they want. Johnson said the more activities completed the more tickets you can earn towards the raffle.
Not all the events for kids and adults are related to reading. Johnson said activities involve being outside such as visiting parks, canoeing and hiking trails around town.
"We want to make the program a family event," Johnson said. "We are hoping if the adults work on the activities their kids will want to get involved too. It creates a partnership for the program." 
Johnson said the program is different from other summer reading programs because of the community engagement it provides. She said the activities rely on landmarks and features in the city which increases engagement within the community.
"We have access to resources other communities don't," Johnson said.
There is no signup required to participate in the summer reading program. Johnson said new participants can join whenever they want, but increase their chances by starting earlier so they can begin to check off activities. The summer reading program has been running since June 6 and will conclude Sep. 10.