RIVER FALLS – On June 7 James Wood from Competitive Wisconsin Inc. gave a presentation at the St. Croix Valley Business Innovation Center. The presentation was focused on securing Wisconsin's economic future.
The event was attended by business owners who gained information on growing their businesses within the community. The event was hosted by the St. Croix Economic Development Corporation.
Competitive Wisconsin employs "Be Bold" initiatives that include strategic research, public information, and an outreach process dedicated to improving the state's ability to grow jobs, create wealth and strengthen its economy. The initiatives focus on challenges and opportunities within communities. 
The initiatives are being launched, where they are being presented and discussed at regional meetings around the state.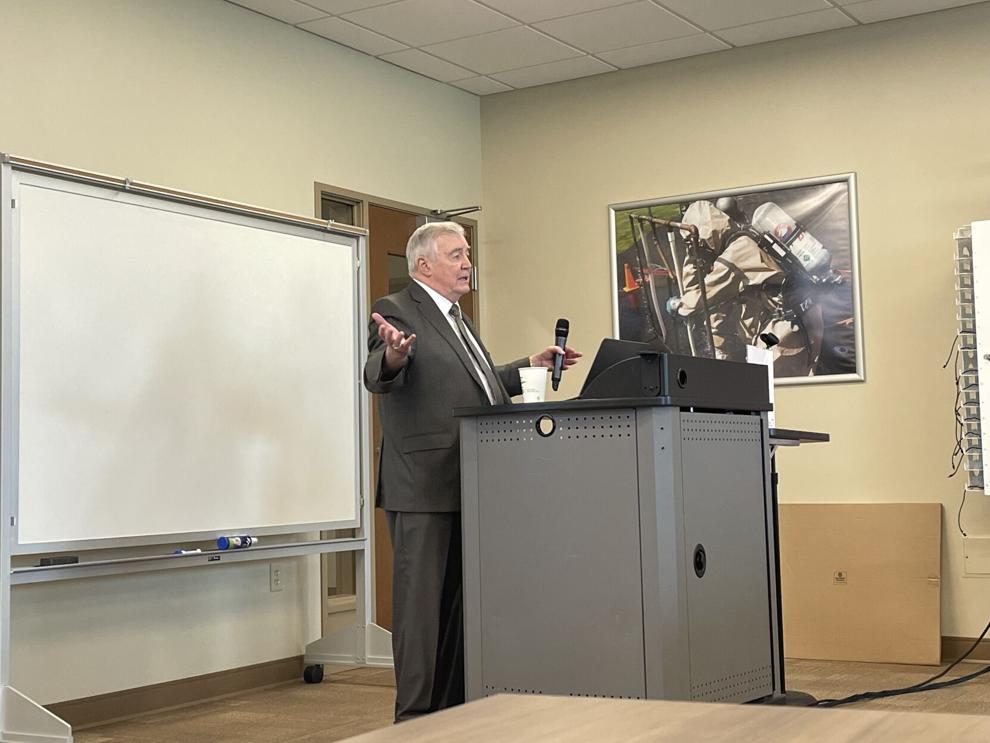 Wood began the presentation by discussing where Wisconsin is suffering economically.
Wood said a combination of employment and workforce shortages in communities is the biggest threat to staying competitive within the United States. Wood outlined three challenges the state is currently facing.
"The three challenges are supporting and growing the economy, paying for essential public services and securing long term economic growth," Wood said.
Wood explained eight areas that are key for growth. For River Falls the most important areas are workforce housing, broadband access and quality of life in the community.
Wood argued housing is the most important factor to increase business. He said job opportunities are available in the city but nobody can fill them if they don't live nearby.
Wood added increasing housing opportunities leads to more generated revenue for the city through taxes. 
Wood said companies in the city should interact with each other to help grow the local economy. Wood stressed the importance of "relationship building" between private and public business sectors. He said interactions between the two sectors provide multiple voices on economic issues. 
Wood talked about the benefits of long term investing in businesses. He said investing is better than spending.
"Money spent should be money to invest," he said.
Woods finished the presentation by stating the timeline for the city. Woods said the process to grow economically takes time but it can be done. Woods projected a three to five year process to implement the strategies he provided to see the growth.
"What you do for the next three to five years will determine how Wisconsin looks for the next 50-60 years," Woods said.