"A little bit of it was that I wanted you to feel my pain," County Administrator Ken Witt told the St. Croix County Board of Supervisors at a meeting of the whole on Wednesday, April 12. 
He had set up an activity to help the supervisors begin to think about their priorities for the 2024 budget – a seemingly impossible task. 
The first meeting of the 2024 budget process highlighted four times the amount of need than the county will be able to fund with its additional income next year. 
The meeting lasted hours, beginning with department heads coming to the board with their requests for the upcoming year. Those requests were followed by the board activity. 
Just like in an economics classroom, supervisors were given "$1 million" to "spend." 
They had to decide where those monies would go. 
"Sometimes the choices we make aren't really choices at all," Witt said. 
The county was presented with more than $4 million worth of needs, some of which requires funding. 
The county has to pay what Microsoft charges, there isn't much choice in that, Witt explained. 
This goes for things like meal contracts in the jail, as well. 
He estimated $1 million in new collections through sales tax and new construction. With that, each supervisor had to determine how they would allocate "$1 million," simulating their real-life situation, in which the board and administration will have to come together to determine where the finite resources will go. 
They can't fund it all. 
This is where Witt's pain comes from. The question is what is the priority to fund when not all of it can be?  
"At some point we run out of money," Witt said. 
Department requests
At this very first meeting of the 2024 budget process each department head addressed the board with their anticipated additional costs or requests. 
Not every department had additional funding requests. The circuit court, medical examiner, county clerk, human resources, finance, the health care campus, highway department, Veteran services, child support register of deeds and facilities all responded with "no requests." They intend to maintain the status quo, utilize grant opportunities and self-sustain any changes to their departments. 
All numbers attributed to the following requests are rounded estimates as presented to the board.
Treasurer and community development
For these two departments, there was one small request. A new tax collection software is available and will need to be purchased by 2025. It's a $25,000 expense and will need to be purchased in order for the county to continue collecting taxes. 
Clerk of courts
There would have been an additional $3.5 million to apply had the county referendum passed on April 4. 
The failed referendum included two clerk of courts positions – a court appointed counsel and a deputy clerk of courts. 
The appointed counsel needs to be funded, according to administration. 
Each position is estimated to cost about $100,000. 
The number of services required by the county through the clerk of courts office and the cost burden has increased in the last few years. 
When someone does not qualify for a public defender, a court appointed attorney is assigned to the case. These fees have increased, though there is slow reimbursement to offset those costs. 
Last year, there were 536 requests for a court appointed attorney, which more than doubled over the last five years.  
The clerk of courts has also been supplying more interpreters than ever before. Last year, they supplied interpreters for nine different languages about 130 times. There is a state formula for reimbursement for part of those services, too. 
Overall, the office workload and caseload has been increasing and they asked for the board to consider these needs when determining budget priorities. 
Justice services
There are currently two positions funded through federal relief dollars in the justice services department.
To fund both positions will cost about $300,000. 
The case manager positions come at a cost savings to the county, as releasing people on bond costs about $8 per day. To keep them in jail is alternatively about $60 per day. 
The statistics for the risk assessments performed by this department prove effective – they have a 96% return record for court appearances, a 93% arrest-free rate and a 100% violent arrest free rate. 
District attorney and corporation counsel
One of the positions on the recent referendum was a "child in need of protection or services," better known as CHIPS, attorney, which would benefit both the district attorney and corporation counsel. 
Corporation Counsel Heather Amos estimates that about 15-20 hours of her week is spent on CHIPS cases. That position will cost $150,000 to fund, but will reduce $35,000 in part-time staff from the district attorney's office. Additionally, health and human services is partially reimbursed by the state for prosecution of CHIPS cases. 
Amos imagines this position will benefit four county departments – the district attorney's office, judges, children services and health and human services. 
The St. Croix County District Attorney's Office has been struggling for years to adequately fill its staff, in large part due to the fact that unlike other county offices, its staff is primarily funded through the state. 
The district attorney's office also requests a diversion case manager and a legal assistant, each of which will cost about $100,000. 
Three of the 24 positions on the referendum were for the district attorney's office. 
Sheriff's office
The sheriff's office was to receive a majority of the 24 public safety referendum positions. Now, they'll have to compromise. 
In order of importance, Sheriff Scott Knudson requested investigators, patrol officers and jail staff. 
Each sheriff's deputy position is estimated to cost $150,000. 
If the county chooses to fund additional sheriff's positions, Knudson wants his staff to know they have job security and that the funding isn't temporary. 
"We want it to be sustainable," he said. 
Additionally, there will be unavoidable costs to upgrade and maintain equipment subscriptions, like radio and computer systems.
The jail meal contract will also be restructured and cost about $50,000. 
Lastly, the sheriff's union compensation contract will be a required $50,000. 
Administration
The big question mark from administration is health insurance. 
The board of supervisors will have to decide if they are willing to contribute an additional $500,000 to maintain the same level of health insurance for staff, contribute $250,000 and reduce coverage slightly, or offer even less. 
It would cost $1 million alone to make a full step increase for employee insurance. 
"This is what I deal with everyday," Witt said as he could see the head scratches and the wheels turning in the supervisors. 
Last year, one of the highest priorities for the board was employee compensation, Chair Bob Long reminded his fellow supervisors. 
Information technology
There will be an uncontrollable software increase that the county will need to provide about $100,000 to cover. 
Health and human services
Health and human services was another department that would have had two positions funded through the failed referendum – two mental health co-responders. These two positions are currently funded through federal relief dollars until the end of 2024. It would cost an additional $100,000 to maintain these positions.
Outside of those positions, the department is requesting an adult protective services case manager and an ongoing case manager, each of which would cost about $100,000.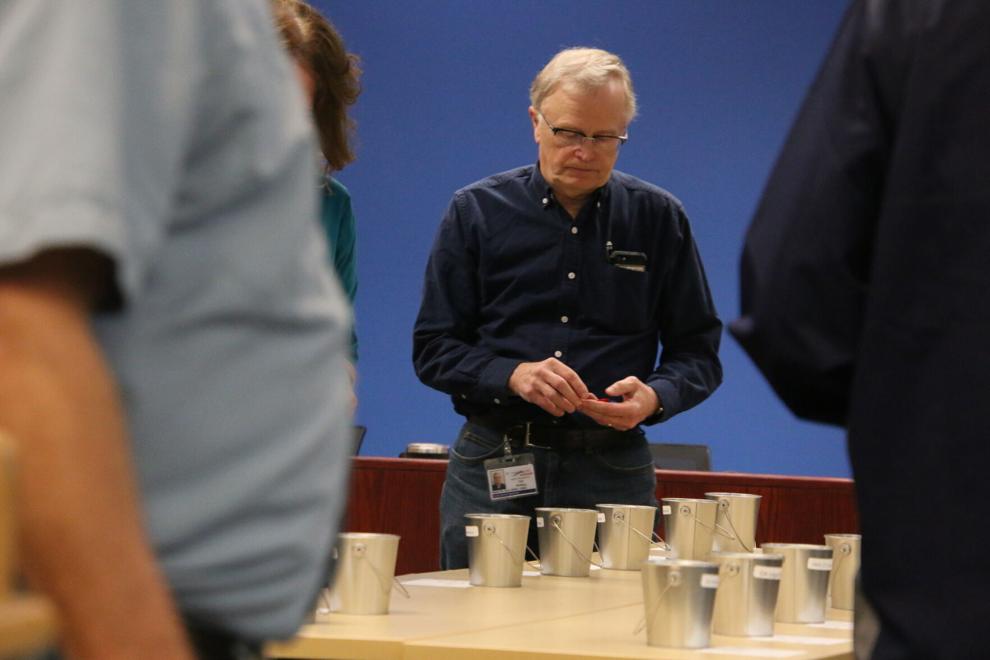 On the table
Each supervisor received "$1 million" in poker chips. 
Witt set out 15 little buckets, representing requests from departments for new operational, variable and position expenses. 
"This is what my job is every year," Witt said – to take what the supervisors determine as priorities and try and fill up buckets accordingly. 
With $4.5 million worth of spending on the table, supervisors got to work prioritizing with their "dollars." 
All dollar amounts are estimated and rounded by administration. This is what was, and is, on the table: 
Operational "must fund" expenses  
Jail meal contract – $50,000.

Union contract compensation – $50,000.

IT operations – $100,000. 

Clerk of courts appointed counsel – $50,000 to $100,000. 

Community development operating expenses – $25,000 to $50,000. 
Variable expenses
Health insurance – $250,000 to $500,000. 

Employee compensation – $300,000 to $600,000. 
Positions
Justice support services case managers – $150,000 each.

Corporation counsel children in need of protection and/or services attorney – $150,000.

Sheriff's deputies, investigators – $150,000 each. 

Deputy clerk of courts – $100,000 each. 

Heath and human services adult protective services case manager – $100,000.

Heath and human services children services ongoing case manager – $100,000. 

District attorney's office diversion case manager – $100,000. 

District attorney's legal assistant – $100,000. 
What they "funded"
After the activity, Witt calculated the number of chips and averaged them out. Poker chip placements determined the supervisors' top five priorities.
Sheriff deputies. 

Justice support case manager. 

Health insurance coverage. 

Children in need of protection and/or services attorney. 

Cost of living adjustment for employee compensation. 
Administration will take these directions and compile a list of priorities to be approved by the board of supervisors. Following will come additional budgeting, meetings and approvals. 
Going to committee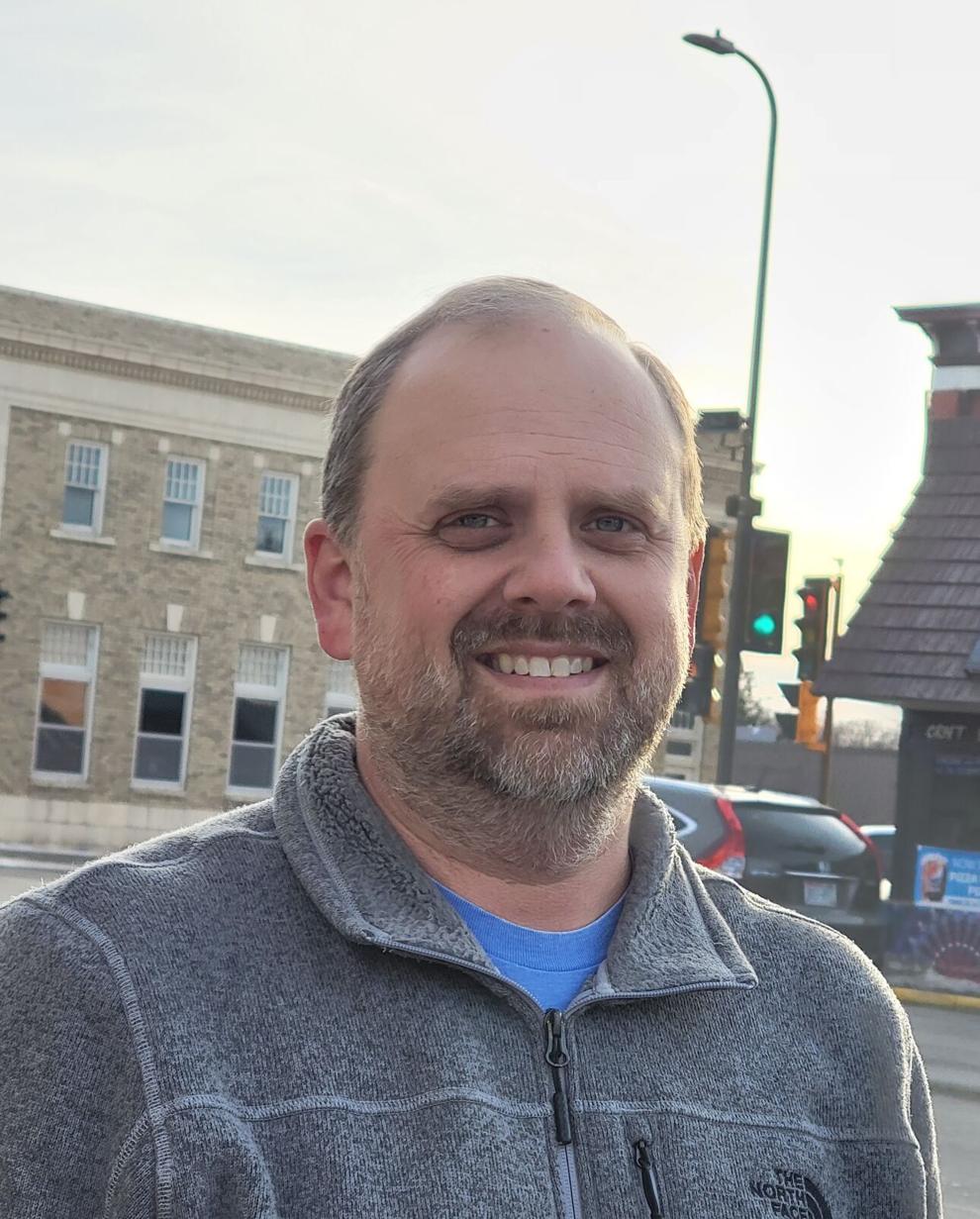 Supervisor Ryan Sherley offered an idea to fund the sheriff's department needs in full that would have otherwise been funded by the referendum.
"We need to plan moving forward," he said. 
Using some additional funding sources and gently transitioning the budget into fully funding these positions, Sherley's proposal will go to the administration committee for further discussion and review. He revised it after the April 12 meeting, but, "basically, this proposal will use fund balance and interest to pay for the positions needed with a combination of each year's budget portion increasing by 25% until the budget catches up to 100% of what was requested," Sherley said. "This is not a request to increase each year's budget, but to find the funding within it… My goal is to find a way to fund these positions that the county desperately needs, without it being an increased burden on the taxpayer." 
The 24 positions requested in the failed referendum totaled more than $3.5 million 
At the April 12 meeting, the request cost and position count was slashed to just under $2.8 million for 17 positions. 
8 sheriff deputies. 

2 investigators. 

4 correction deputies. 

2 justice support pre-trial managers. 

1 CHIPS attorney. 
Sherley said that he sees three funding sources available, without increasing taxpayer burden: the unaudited 2022 fund balance of $3.5 million; an anticipated $2 million in bond interest from the government center expansion project; and an unidentified amount from future opioid settlements. All three, he said, total more than $5.5 million. 
Sherley's proposal over the next few years, would start funding half of the positions during the last six months of 2023, paid for through the 2022 fund balance. In 2025, 50% of the cost would be funded by bond interest and 50% by the 2025 budget. In 2026, 25% of the total cost would be paid for through the 2022 fund balance and 75% would be funded through the 2026 budget. 
The board is currently only deciding its funding priorities for 2024. 
"I think Supervisor Sherley's proposal is fantastic," Supervisor Paul Berning said. 
Among some supervisor support, there was also a bit of initial concern and skepticism. 
"It's a pretty far reaching and complicated proposal," Supervisor Bob Feidler said. 
Would this create a structural deficit the county would struggle to recover from in the next few years? 
Administration committee is expected to take the proposal up at its next meeting, April 18, 5 p.m.
"As a supervisor, I think that one of our top priorities must be to the public's protection," Sherley told the Star-Observer. "It is one of the basic needs of our citizens that they look for government to provide."