As the School District of River Falls returned from holiday break, it began to see a large increase in COVID-19 cases in staff and students, "presumably the result of the omicron variant in combination with people traveling and gathering with family and friends," Superintendent Jamie Benson said. 
"Over the past week we have temporarily closed two elementary classrooms to mitigate further viral-transmission of COVID," Benson said.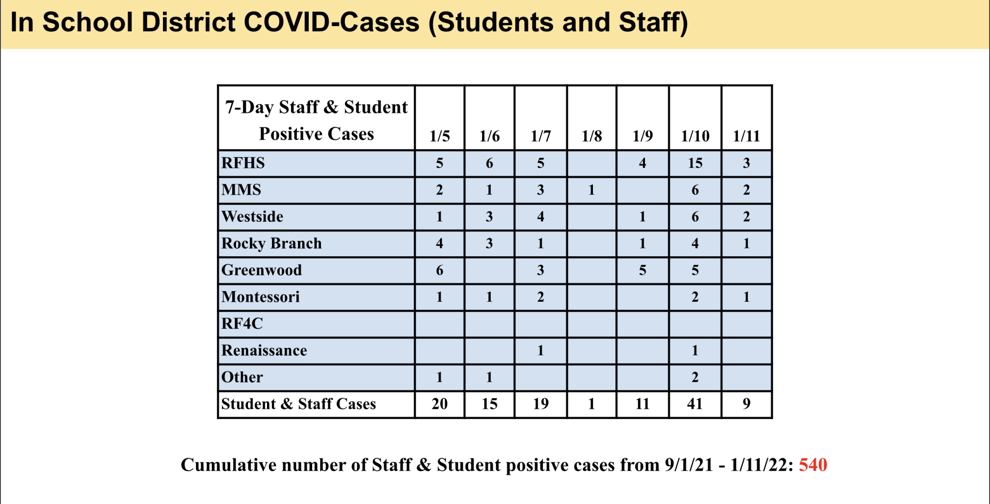 In addition to COVID-19 cases, the district has seen an uptick in other seasonal illnesses as well. Staffing needs continue to be a daily challenge in the district.  
Though the district has experienced an increase in cases, it has not seen large-scale COVID-19 spreading within clubs, activities and athletic programs. This is potentially due to a significant percentage of those students choosing to get vaccinated, Benson said. No events pertaining to these activities have been canceled as a result of COVID-19. 
"Our goal is to maintain face-to-face instruction on a daily basis as we know of the benefits to students' social, emotional and academic well-being," Benson said, highlighting a theme the River Falls School Board has vocalized throughout the year. 
"With the omicron wave affecting our community and region we will continue to make necessary precautions by temporarily closing individual classrooms on an as-needed basis but again, our desire is to keep our schools open if feasible," Benson said. "We are very thankful and appreciative for the patience of our parents and community as we continue to navigate school operations amid a lingering pandemic." 
The district continues to keep the community and families informed about COVID-19 conditions within the schools.