RIVER FALLS – Election day for the River Falls school board is April 5. There are four candidates running for two at-large positions. The candidates are Lindsey Curtis (incumbent) Mike Miller, and Patrick Richter and Natasha Schaefer. Candidates elected will serve a three year term beginning at the end of April.
All the candidates were asked the following questions. Additional information about the candidates can be found online. The candidates answers are listed in alphabetical order.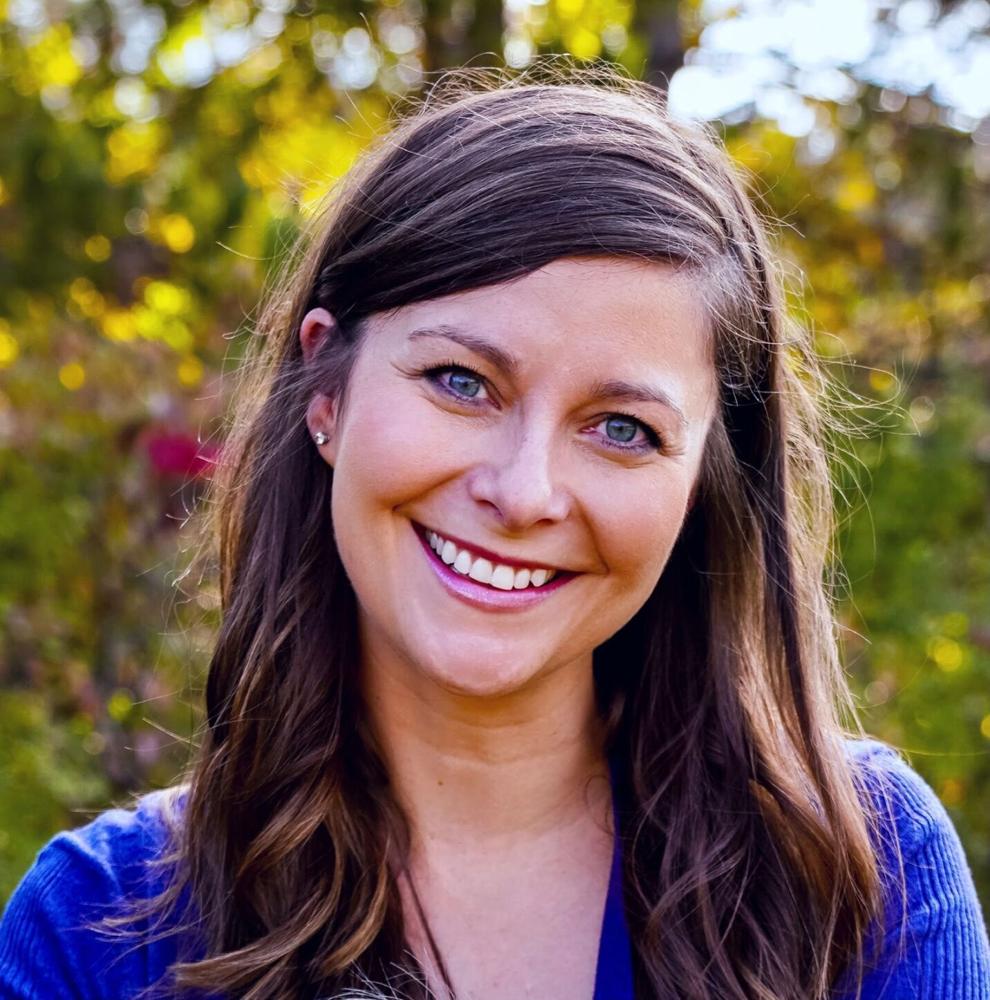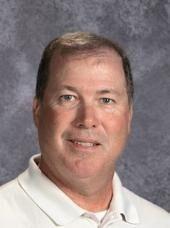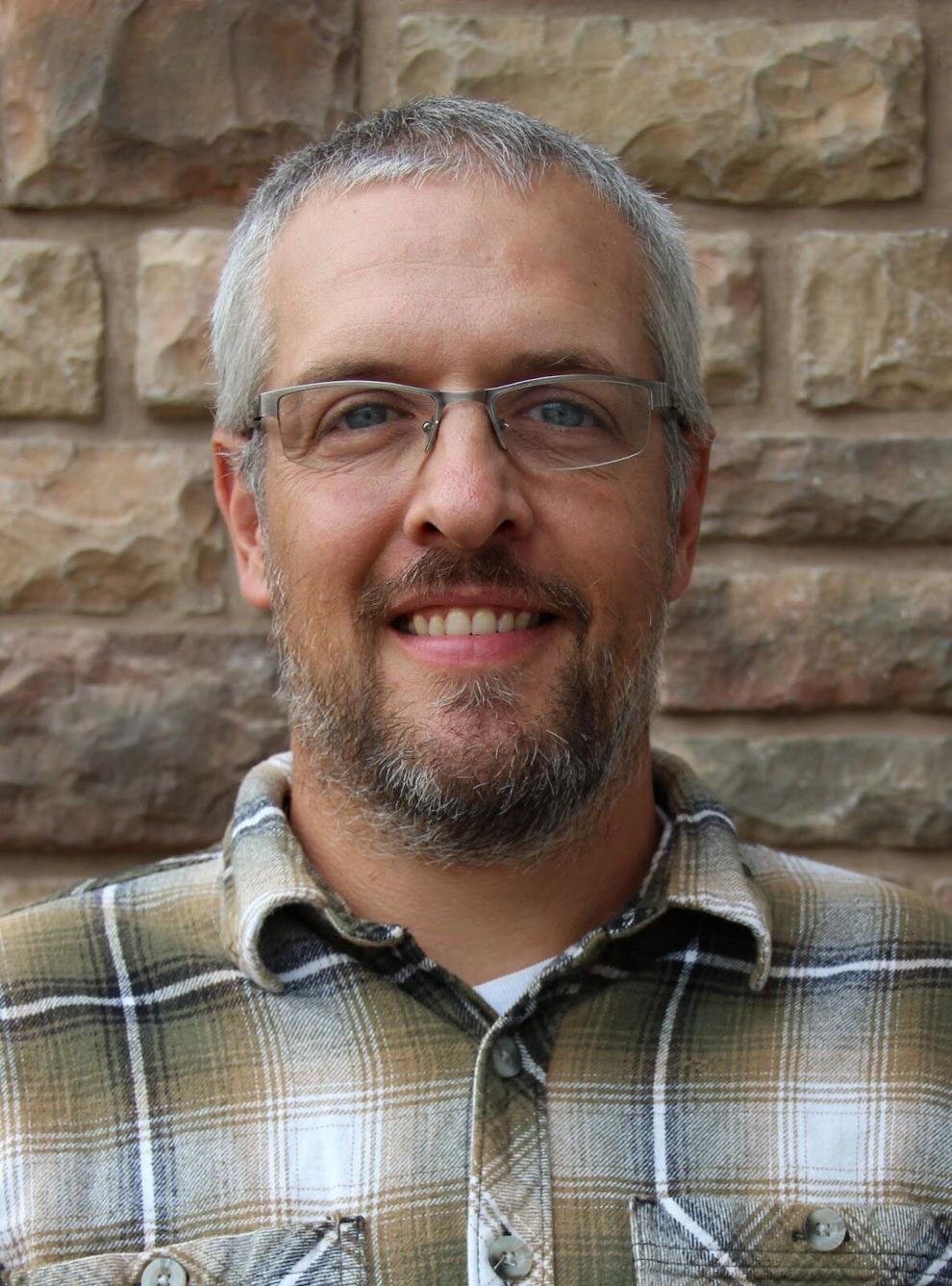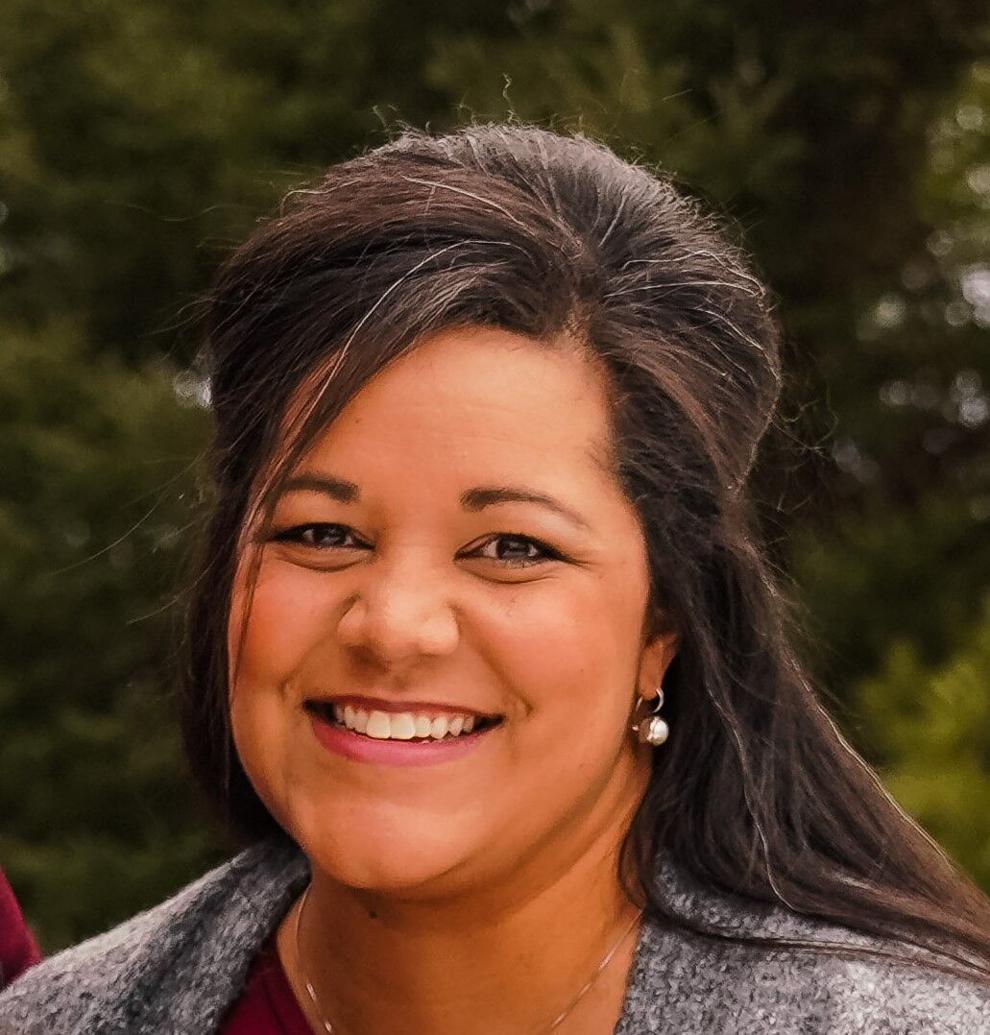 Do you have any previous experience serving on the school board? Any previous experience in a role similar to this?
Curtis: I am a current member of the River Falls School Board. It has been my honor to serve our community in this way. I have tried to lead with humility, dedication, and enthusiasm. I also have nearly 10 years of experience as a classroom teacher and district administrator.
Miller: I spent ten years on the River Falls School Board from 2009-2019.
Richter: Serving on a school board would be a first, but I recently chaired the Utility Advisory Board for River Falls and have served on several more informal groups like River Falls Ultimate Frisbee League.
Schaefer: I do not have previous experience on the school board but I have worked as part of a collaborative team my whole career. This has put me in decision making situations where I was as the expert and where I was the least experienced. At times the vote went the opposite way I desired, but then it was my job to carry out the decision and do so with pride and respect in the role.
What is the primary reason you have decided to run for school board?
Curtis: I am running for school board because I want to continue being a part of the collaborative effort that builds strong bonds between our schools and our community. As a current board member, a former classroom teacher and administrator, I am deeply passionate about ensuring a high quality education is available to all students in the River Falls School District. I feel called to public service, and I believe I offer a unique and valuable perspective as a board member. I have always been a passionate advocate for public education and hope that I have the opportunity to continue standing up for students and families and supporting the teachers who work with them.
Miller: I've seen from a distance our district go through some difficult times over the past few years and want to utilize my past experience to help move our district forward.
Richter: My primary reason is to see what is really going on in the world of education and make a difference to the extent that I am able. I have talked with several teachers and former teachers over the last few years, and when teachers start saying things like, "I would homeschool if I could" and "teachers are stressed because they're doing everything but teach", and more. I want to see what is really happening. This is not to suggest that the system is awful, but there is clearly a level of problems that need to be addressed. I don't know whether that is too much testing, it is a reflection of ideological battles, or something else, but I would like to find out and see what can be done about it.
Schaefer: I'm truly wanting to be part of the School Board to make a positive impact in our community. Helping to be a voice for parents, teachers, all support staff, admin, coaches, etc. is something that I look forward to. In order to be the best voice for those around me, listening to hear or learn, and not just respond is incredibly important. I want to hear what our community is saying, what our teachers are asking for and how our students are feeling about their educational experience. I truly believe River Falls has an amazing education system and I want to be a bigger part of ensuring that continues.
What mitigation measures, with regard to COVID-19 such as student mask policies would you endorse if any, going forward?  
Curtis: I'm optimistic that with the availability of vaccines, improved access to therapeutics, and wide-spread natural immunity from the Omicron variant, we are in a far different place than we were two years ago. I am thrilled that our district has moved to an optional mask policy, allowing parents and families to choose whether or not their child wears a mask to school. Of course, we should all continue to do what we know is helpful in reducing the spread of germs and viruses. As we move forward, it's important to carefully consider the impact mitigation efforts have had on students over the past two years and work diligently to support their academic, social, and emotional development. 
Miller: A school board's most important responsibility is to keep our buildings safe for students and staff.  I find myself as a "middle of the road" person. I don't have strong feelings either way. I think we are past the bulk of it. We need to follow the science and revisit it if needed. We have to take in other factors before making decisions. The board represents a population not a personal viewpoint.   
Richter: I believe the schools need to be proactive in dealing with sickness at an appropriate level such as that straightforward policy, but I do not see in the materials related to school board function that there is any authority for the school board to make decisions relating to an individual person's health. As this topic has been one of the most divisive in recent history, I cannot, in good conscience, make these decisions for other people. I believe presenting information from health agencies and even suggesting helpful practices can be appropriate, but when a body such as a school board makes a health policy that essentially carries the weight of law, I believe it has gone too far. 
Schaefer: Over the past two and a half school years the School District of River Falls has gone above and beyond to figure out what the best way to keep students, staff, and our community safe is. They have listened to community members, parents and most importantly medical professionals both nationally and locally. Our board has once again made a pivot and returned to mask optional as of February 28th. Hopefully this will not be a conversation that needs to be had for the school year of 2022-2023, but should it, I would hope the decision making process continues as it has in the past.
What are your thoughts about remote learning? Do you feel remote learning can be successful moving forward if needed? 
Curtis: For most students, remote learning is not an ideal method of education, especially for an extended period of time. I'm proud of our district for prioritizing in-person learning and working hard to keep kids in our buildings so they can receive the education they deserve. We are fortunate to have an eSchool Charter in our district. Providing educational options to families is important, and the eSchool Charter is one more way we can meet the diverse needs of our students. 
Miller: I think remote learning can be a tool but should never replace in person learning.  I do believe we should continue to offer an e-school for those students who prefer online learning.  Our district has a long history of supporting personalized learning and I believe that should continue.
Richter: In my job, I am often in people's homes during the day, and I observed and heard a great deal related to online or remote learning. Simply put, there were moments of genius and moments of dread. I listened to a teacher flail in relative unpreparedness, which is certainly understandable. There were also teachers who used the technology to great effectiveness. I remember hearing a discussion between a freshman in college, and his professor, thinking that the technology was opening doors to learning that will really help us use our time well. Simply put, this is a new resource that needs to be perfected, but the opportunities are significant.
Schaefer: Both of my daughters participated in the remote learning opportunity for the 2020-2021 school year. The teachers were fantastic and did all they could to help the girls thrive in an unknown, unconventional learning environment. Remote learning can be beneficial and successful for many students and families. Continued upgrades to the programs and systems used will be necessary, but I know the team working on the district's remote learning option are being diligent in researching how best to accomplish this.
How much freedom should teachers have over curriculum? Should they be allowed to discuss controversial topics such as critical race theory, COVID-19 and other issues with students?
Curtis: As a board, one of our responsibilities is to set policies that provide direction and accountability for our teaching staff. I believe transparency and communication is paramount to maintaining trust between teachers and families. Ultimately, our schools should remain neutral grounds where teachers present content in an objective, impartial, and professional manner. Controversial topics should only be explored when it clearly serves an educational purpose, is age appropriate, and is consistent with curricular objectives.
Miller: Every teacher has a roadmap. They should follow that map and follow the standards given to them. Teachers should teach to those standards and have the autonomy to present those standards how they want. We should be teaching age-appropriate material in regard to controversial topics.
Richter: If a teacher wants to express their opinion on a divisive topic, it should simply be understood that an opinion is being expressed, and a student's agreement or disagreement is not critical to class performance. My training is in history, and CRT should not be regarded as curriculum, but teaching multiple perspectives on racial issues can be done appropriately. Covid is still a developing issue, and I can't imagine a teacher has an appropriate level of expertise on the topic at this time to do anything more than simply present multiple possible perspectives, and that should be done with a great deal of humility. 
Schaefer: Students will never get away from controversial topics. We live in the age of instant access to knowledge. Children of all ages can access and be exposed to many different topics, with the tap of a button. Offering a space that is non-judgmental, open and honest, will work to create a transparent learning environment for all. It should be noted, there is a difference between engaging in age appropriate conversations and preparing a curriculum.
If elected, how would you work with your other school board members to pass agendas?
Curtis: I believe the school board should reflect the community it serves, representing a variety of perspectives and backgrounds. While we all serve together, board members do not always agree with one another. This is actually a good thing, in my opinion. It ensures policies, programs, and decisions are thoroughly vetted before they are implemented. As a board, we must navigate difficult decisions with respectful and collaborative discourse while seeking the expertise and input of parents, teachers, and administrators. 
Miller: I want to listen, process, discuss, make decisions and move forward. I want to be a good listener and have open, transparent dialogue with fellow board and community members. I have an open mind about topics and issues. There have been issues in the past that I did not vote in favor of but I still supported them. I will continue that stance if I win a seat. 
Richter: Listening is the beginning of working through any issue. A priority of mine has been to show respect, especially if someone has a well-studied or thought out perspective. If a community has a large percentage of people seeking a particular priority, whether I agree or not, I must ask myself whether I can support that priority. Even so, I intend to hold to my convictions and would judge an action by how it would affect my own children. 
Schaefer: In order to pass proposed agendas, board members must look beyond their own individual interest and strive to meet the needs of all students and their families. Taking time to research topics, ask experts and work towards a common goal will be important.
If the school district had one million dollars to spend, what would you spend it on?
Curtis: A one-time lump sum of one million dollars could be used to help fund an outdoor learning center at the school forest, a stadium or field house at the high school, or an additional multi-purpose space at the middle school. All of those projects are currently on our district's "facilities wish list."
Miller: I would invest in mental health support for students and staff. We have struggling students and faculty during the pandemic. I would use the money to help provide additional support and resources they need.
Richter: I believe teacher pay should be addressed, but seeing debt decrease in a way that positively impacts the district's tax base could go a long way in unifying the community around the schools as well. 
Schaefer: Updating some of our facilities such as the wrestling room at the middle school or the AV equipment in the auditorium would be money well spent. For me, the money would go towards increasing opportunities for students to address their mental health within their school. Access to therapists and social workers for the individual student and the whole family during school or at least locally is something our district needs more of.
What should the district's number one priority be?
Curtis: Our district's number one priority should always be doing what is best for kids. That commitment must remain at the very center of the work we do and the decisions we make. The role of the school district is to provide an excellent educational experience that prepares students for a productive and fulfilling life after graduation. It's also important to maintain cooperative partnerships with parents and families. The needs of our students are ever increasing, and we must remain steadfast in our commitment to working together to ensure they are given the support, opportunities, and experiences necessary to reach their full potential.  
Miller: A school districts purpose is to prepare students for a life of success. We need to help students become critical thinkers and problem solvers and give them the tools and skills to be successful in this ever-changing world. 
Richter: The number one priority is educating students.  I read about graduation rates around the country, and when I see some communities, even states, having 60% graduation rates, all I can think is that they've failed. Whether it is addressing inequities, social problems, or anything else, the ultimate mission has to be to get students to a place where they can graduate and be competent and productive from that point forward. River Falls is doing well in this area, but it is important to keep this priority in its place and even improve upon it.
Schaefer: The district's number one priority I believe is and will continue to be the students and their educational experience.
What is your number one priority if elected? 
Curtis: My number one priority will always be to advocate for the students in our community. If elected to continue my service on the board, I will uphold that commitment by ensuring we focus on the following: excellence in education, fiscal responsibility, and community connections.
Miller: We need to address the mental health issues our students are facing. We had a lot of pandemics driven mental health issues. Most people don't know it's a problem until it's too late. I would like to find ways to proactively address this issue.  
Richter: After conversations with many current and former teachers about testing and other complexities of teaching, I would like to see what can be done to get back to a singular focus on teaching the subjects at hand.
Schaefer: If elected to the school board my number one priority will be to listen in order to learn how best to meet the needs of our students.
What makes you and your skill sets unique from the other candidates?
Curtis: I am the only incumbent on the ballot this spring. In my time on the board, I have built positive and collaborative relationships with teachers, administrators, and my fellow board members. I have nearly a decade of experience as a classroom teacher and administrator. This is an important perspective to have represented at the board level. Due to the age of my own children, I am well-connected to the parents and families of school-aged children in our community. It is critical that parents are represented on the board. 
Miller: I'm a local graduate of the district. My three kids went through the school district and I have experience on the board. I'm active in the community and I have a good understanding of the community. I'm not a "one agenda" candidate. I learned a lot from my experience in education. I can bring all these tools to the board if elected. 
Richter: From 2009 to 2015 I worked with Good Shepherd Christian Academy as a board member, teacher, and more. My university training was in social studies, especially history. My wife and I have two daughters, one graduated and one in eighth grade.  Both my wife and I were licensed teachers, but we spent some years homeschooling too. Essentially, we have a broad range of educational experience.   
Schaefer: My whole career has been about advocating for children and the adults who support them. I have training in trauma informed care, meaning I know how to look at reactions and interactions not just from my own experience, but from the person across from me.
Do you have anything else to add?
Curtis: To learn more about my campaign you can go to www.lindseycurtis4rfschools.org or find me on Facebook @lindseycurtis4rfschools. You can also email questions or comments to lindseycurtis4rfschools@gmail.com.
Miller: Not at this time, I think I covered everything.
Richter: Last year, the school board race had three dads running, and all three lost. While I am sure they could have done better in promoting themselves, in the end, I believe voter turnout was the biggest issue in that election. I can think of no greater qualification than being a parent looking to the best interest of their own children. Whether it is moms and dads or single parents, I think we are seeing that parenting is still more important than any other aspect of raising a child. I give teachers credit for their work, and having done the job for years, wish for higher pay and better working conditions, but I must give a shout out to the parents who are doing their best to see their sons and daughters through these times.     
Schaefer: No matter the outcome of this election, I am proud of our school board and trust that they will continue to make decisions based on the best interest of our students, staff and community.