Xavier Zuber is one of the stars of the Meyer Middle School production of "The Addams Family," but you won't see the eighth grader on stage when the production is performed at the end of March.
Zuber is one of three stage managers responsible for directing a crew of 37 students making sure the right props are on stage for specific scenes, that the spotlights are trained on the right actors at the right time and that the many microphones are working properly.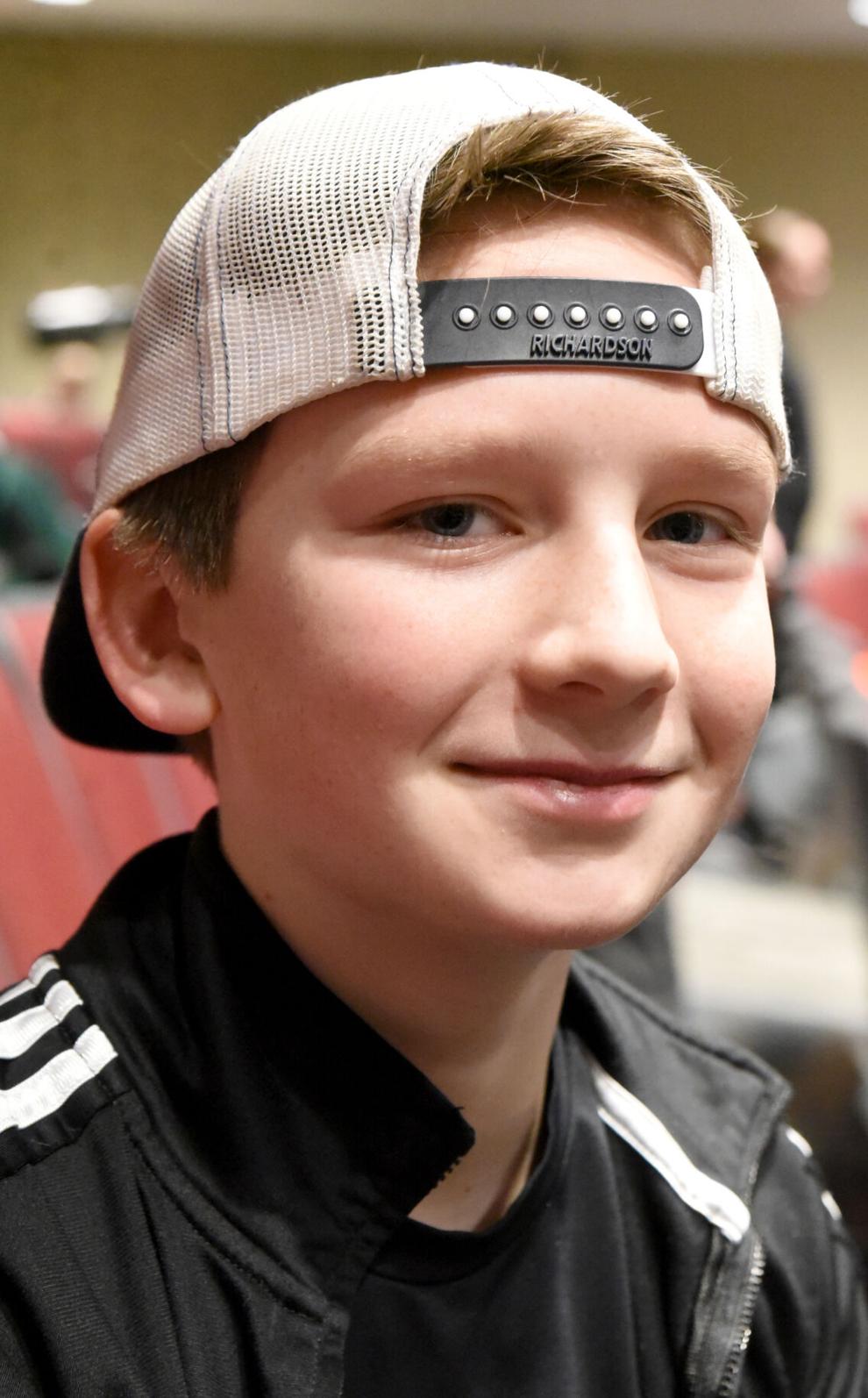 "I don't really like being in the spotlight," Zuber said. "I like being behind the scenes and knowing I play a role in getting the whole thing together."
When Meyer Middle School puts on a school play, it is quite a production. Director Jacy Walker said that this year there are 113 students in the play. That's 40 more than were in last year's production of "The Little Mermaid."
There is some adult supervision, but the students play a significant role in getting the production on stage. Last Saturday, the cast and crew did a technical rehearsal. That means full costumes, lighting and soundtrack, plus the multi-level set built by high school shop teacher Kevin Dorn with help from his son Grayton.
The set is incredible and accommodates the huge cast.
"The kids felt like rock stars," Walker said. "We are having a blast."
Walker is assisted by co-director Myanna Lansing. For the first time this year, the school has hired a costumer – Maddie Goree – who has outfitted the cast in a wonderful wardrobe. The incredible costumes match the talent of the middle school cast.
Led by Gavin Jennings as Gomez and Aly Ghenciu as Morticia, the cast delivers on a sophisticated script including comedic lines that require perfect timing on the delivery.
Ghenciu likes her role.
"She's a serious character," she said.
Ghenciu has been performing in productions since she was a little girl, first in Prairie Fire Children's Theater over the summers and later in school productions.
"I've been doing the musicals here since sixth grade," she said.
Was it hard learning all of the lines she has as a lead character?
Ghenciu said it was a little difficult at first, but "we go through it a lot so it's just like second nature."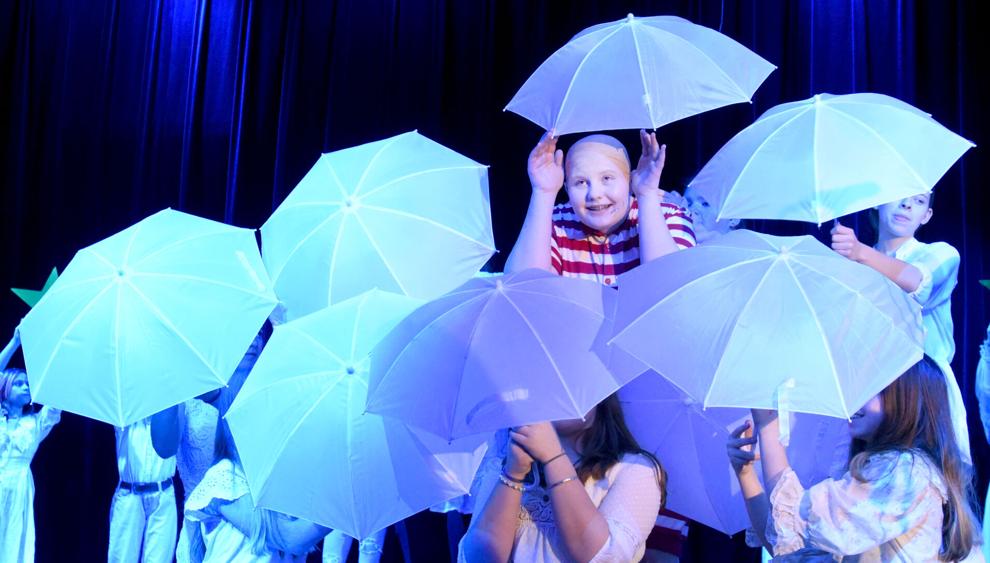 Graysen Hallock is a scene stealer as Fester who has a fantasy of falling in love with the moon.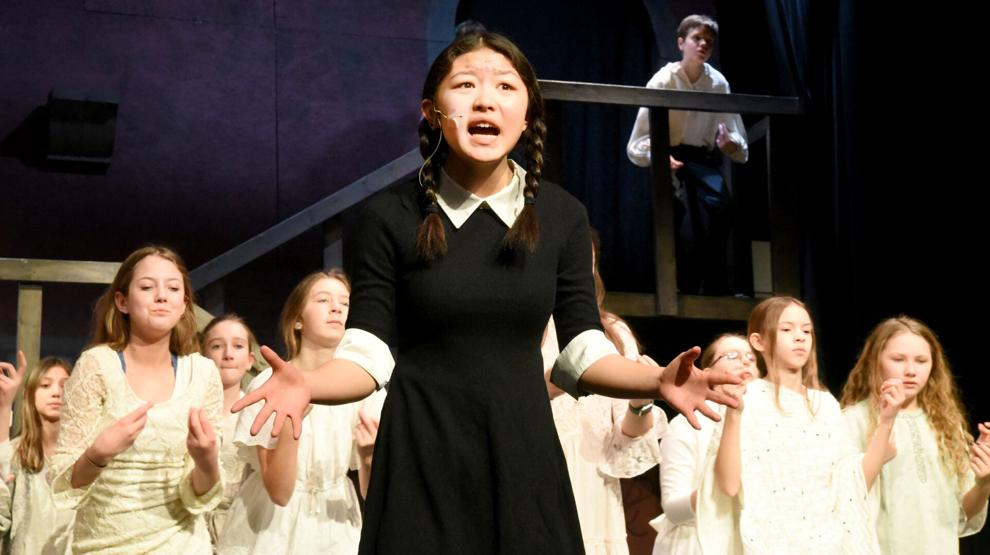 Other top roles are played by Nayleen Vue as Wednesday who is in love with Leo Stamets as Lucas. Lucas's parents, Mal and Alice played by George Kincannon and Edy Jensen, rekindle their romance with some help from the people they meet in the Addams family.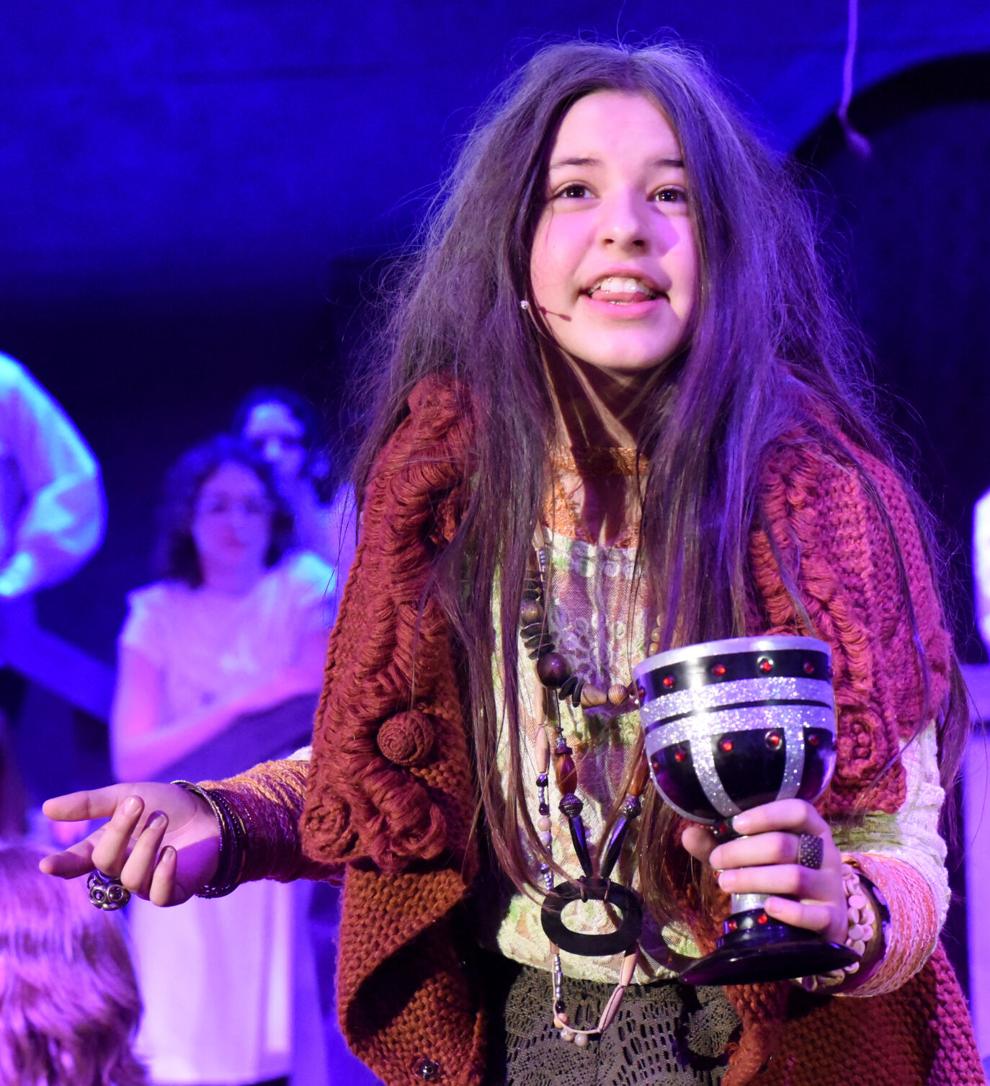 Lydia Carlson as Grandma and Emily Symicek as Pugsley provide comedic lines throughout the play.
Two characters without many lines are Ben Huttemier as Lurch and Collin Jennings as Cousin Itt. Huttemier walks the stage in 5-inch platform shoes, which he said took a little practice to walk in. When he went to his school locker, he found it was 5 inches lower than he expected.
Jennings wears a head to floor wig, which has a habit of getting tangled.
When he walked out for his first scene, Walker asked him a couple of questions.
"Can you see?"
"Not really."
Can you breathe?
"Yes."
"You're good."
The play is a little more serious, a little more ambitious than previous productions.
"We knew they were a dynamic group of kids capable of comedy," Walker said.
The cast is supplemented by large choruses that sing and dance in the background of many scenes. 
One of those chorus members who has a solo is Cecilia Kinney, an eighth grader. She likes the "small parts for people like me."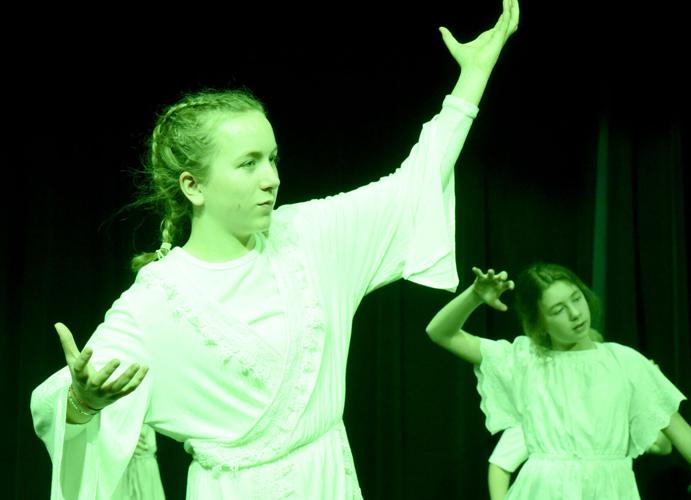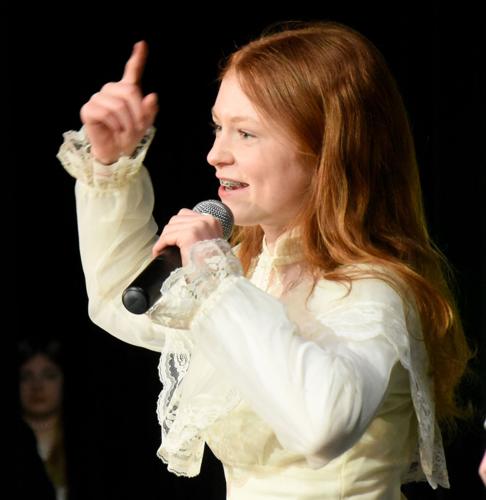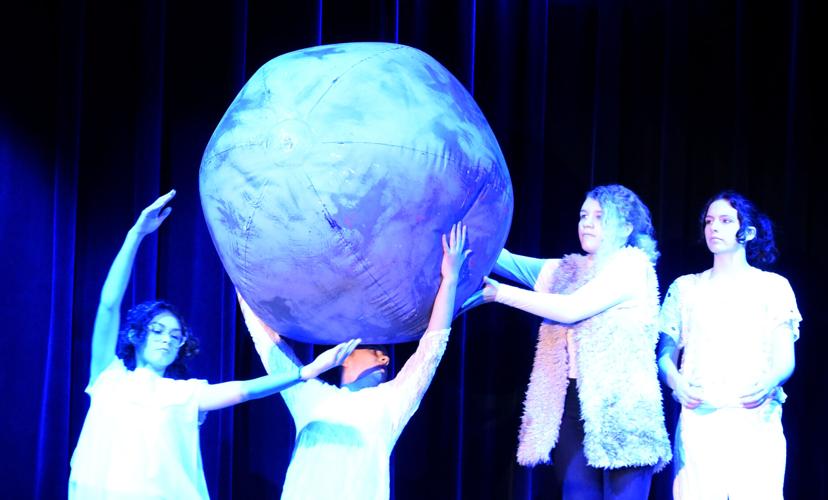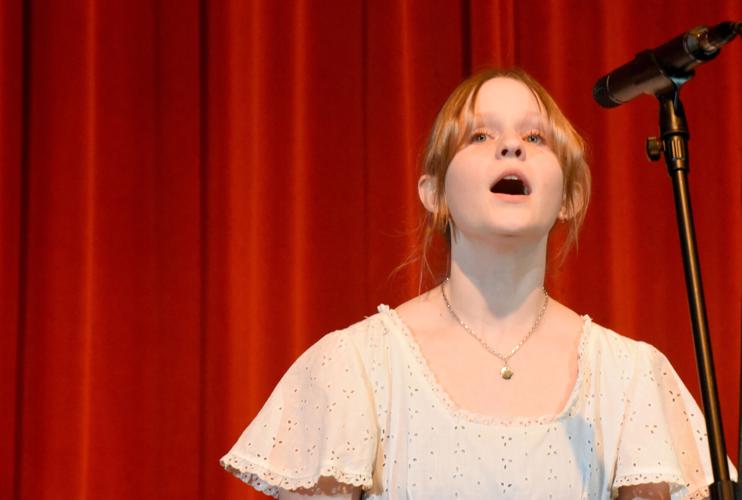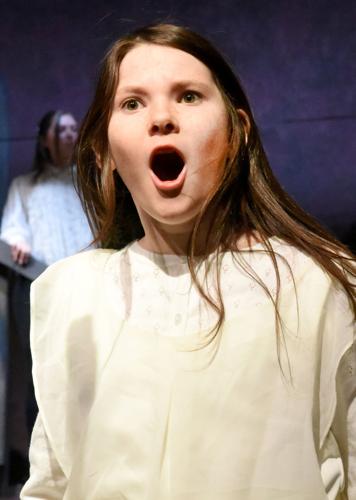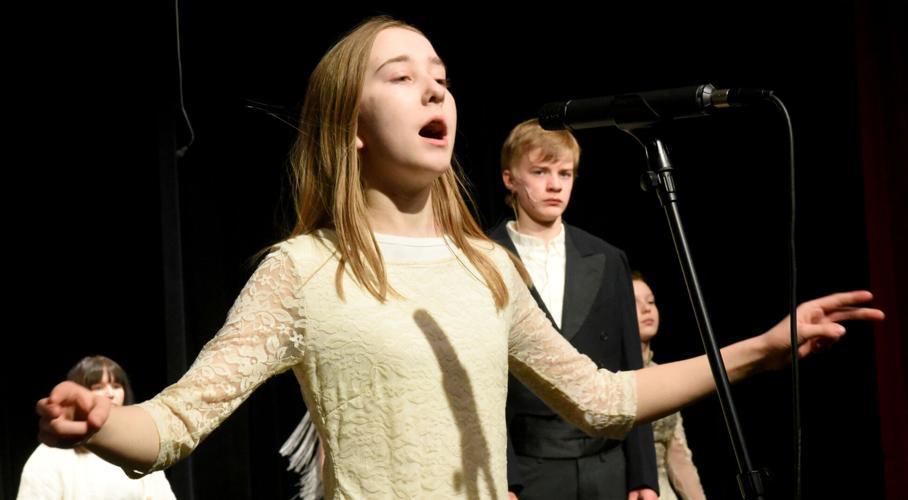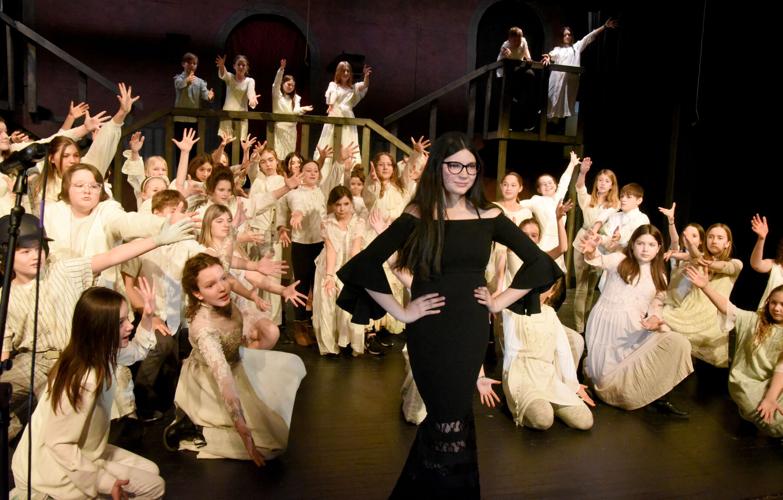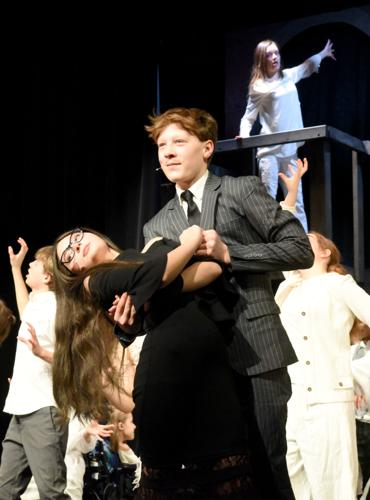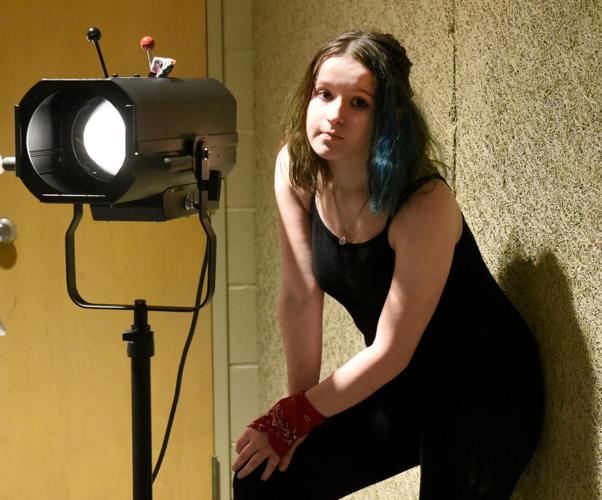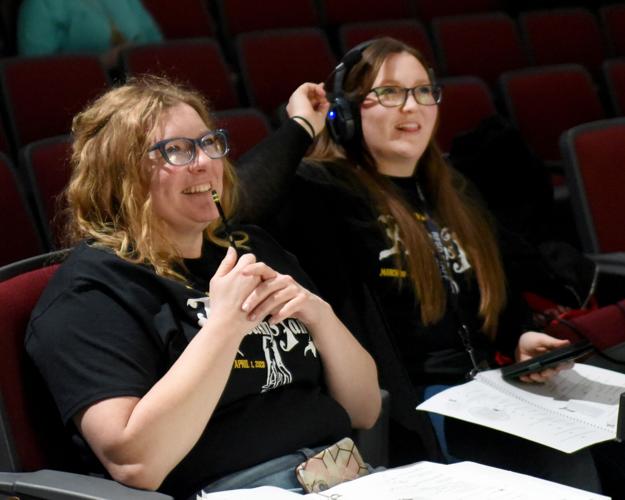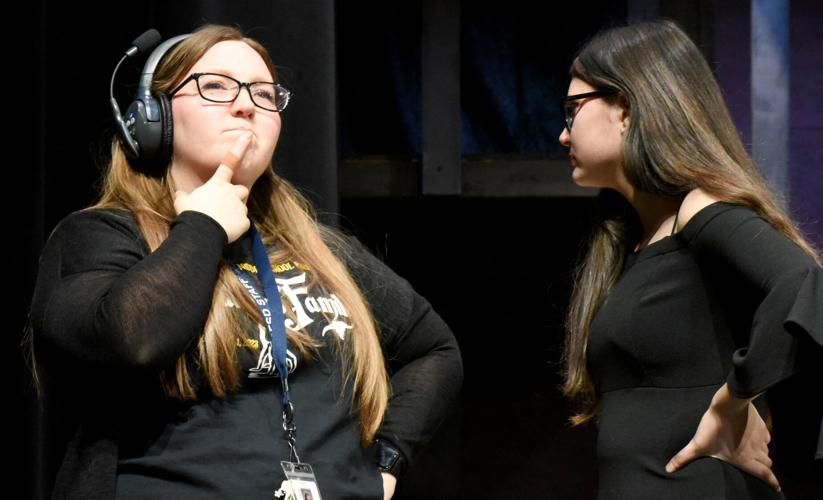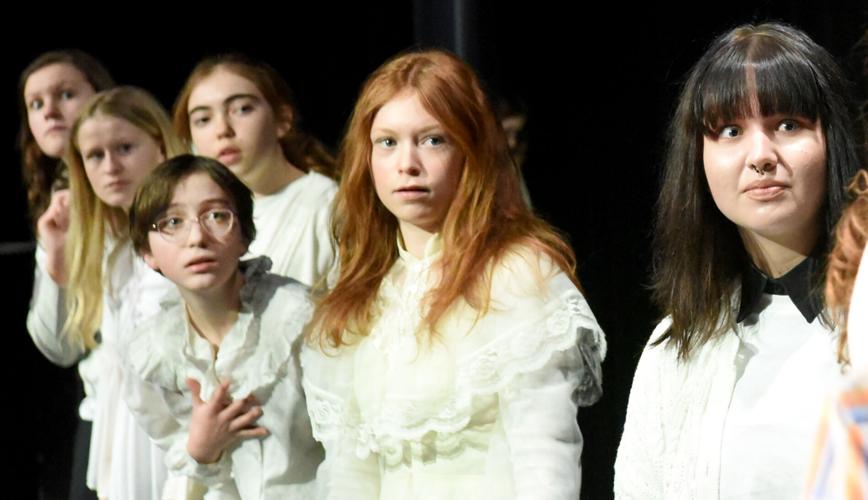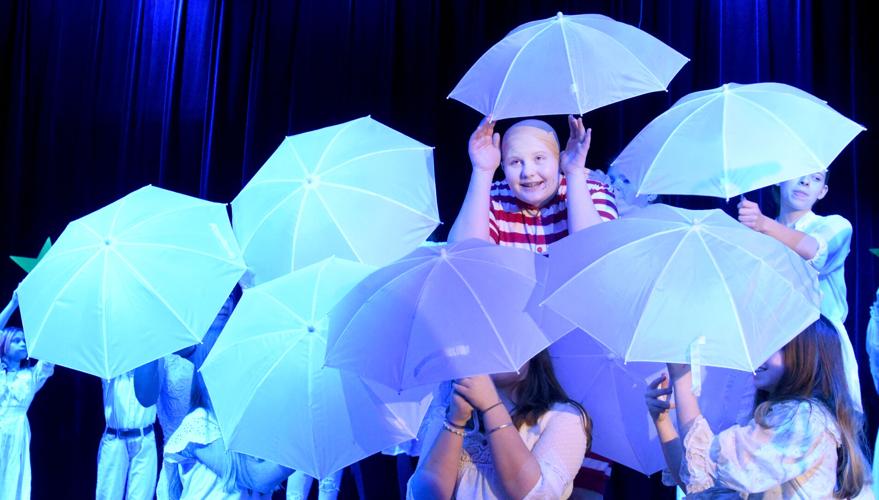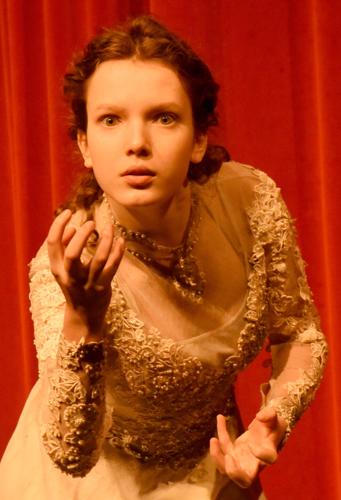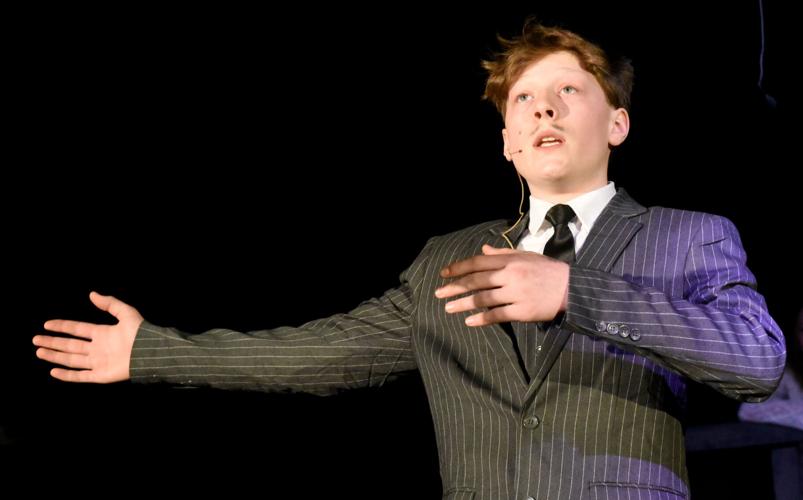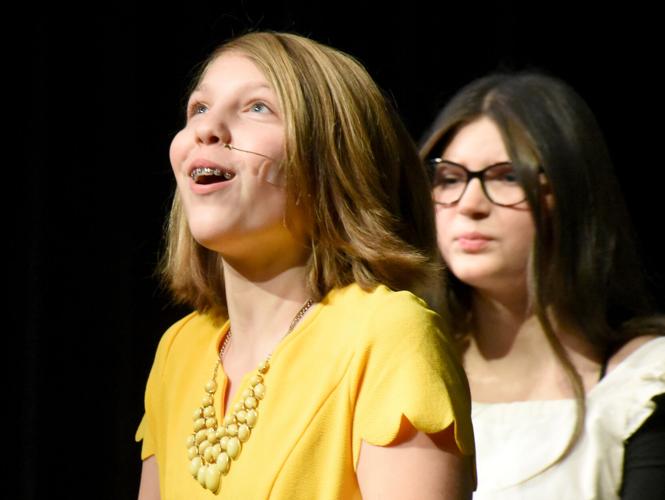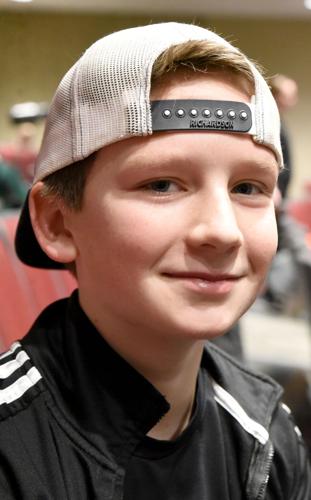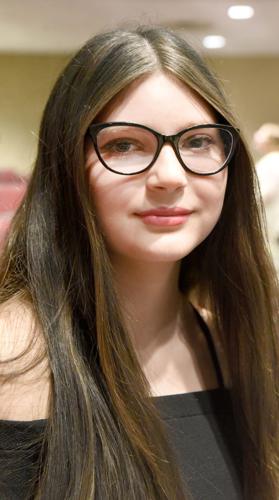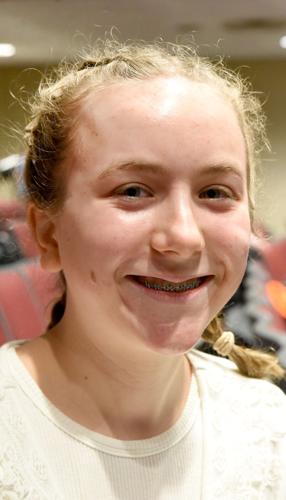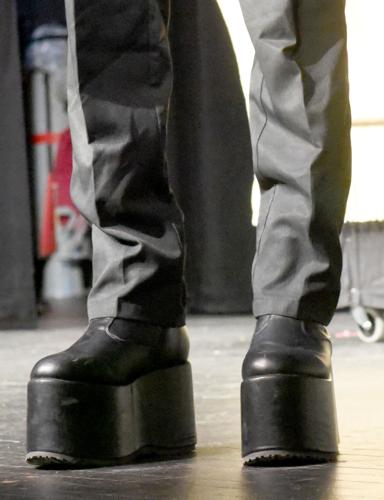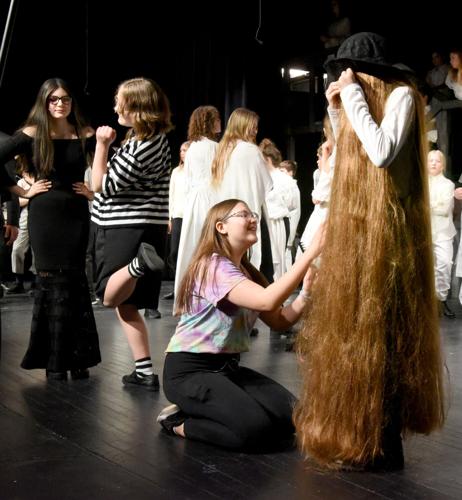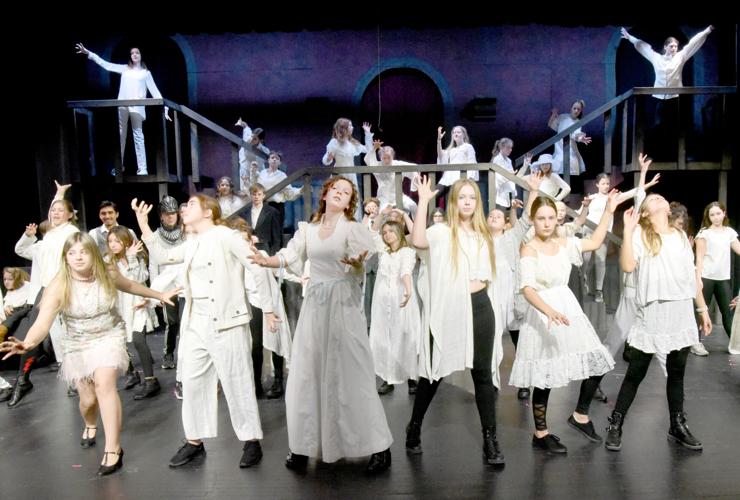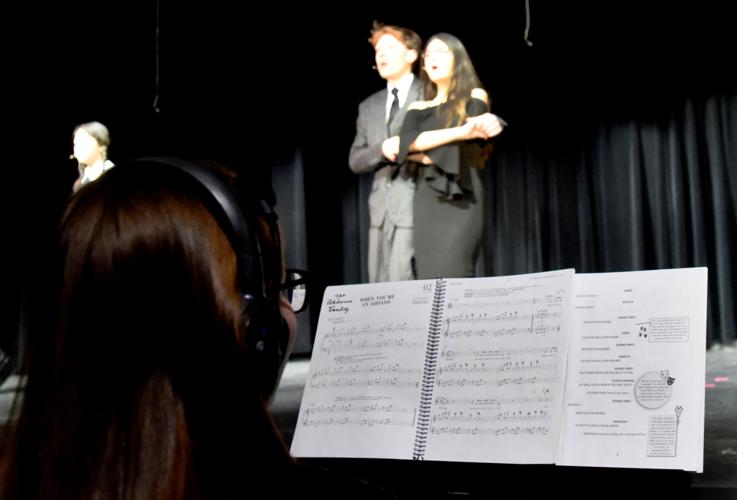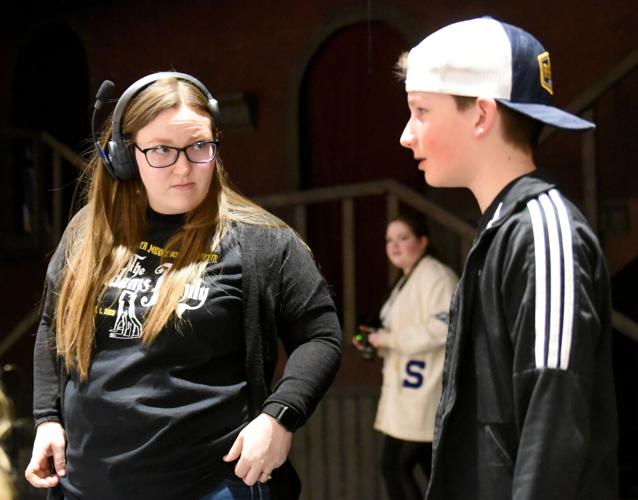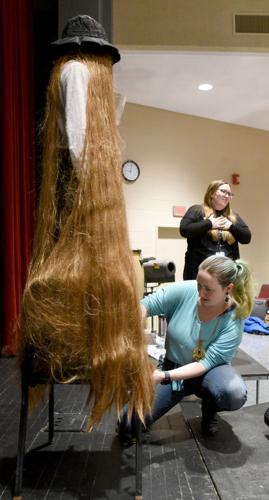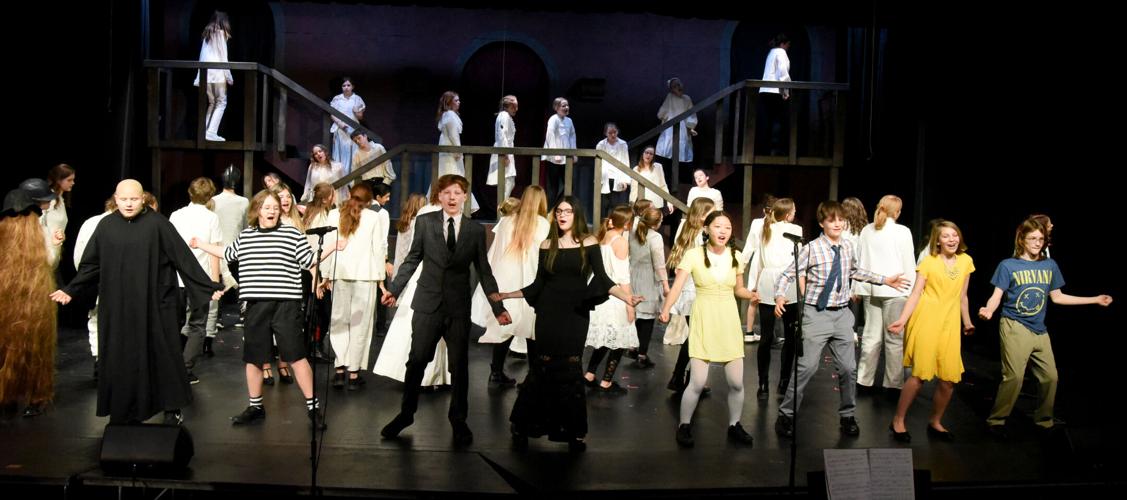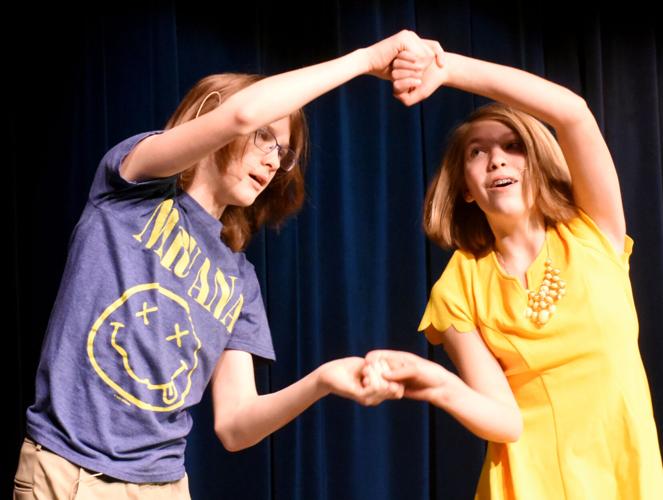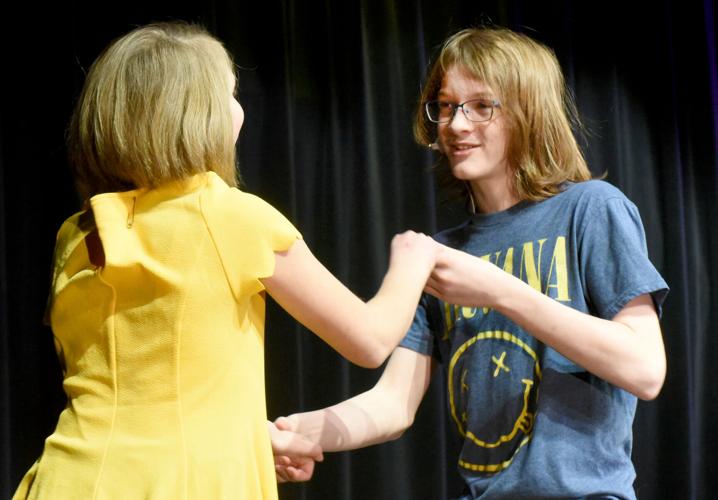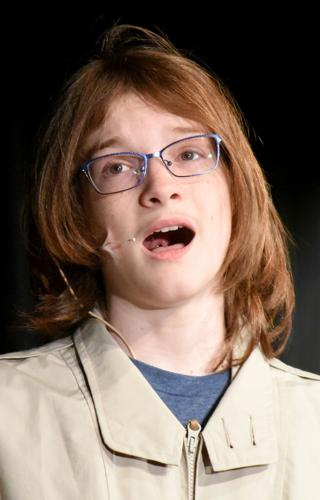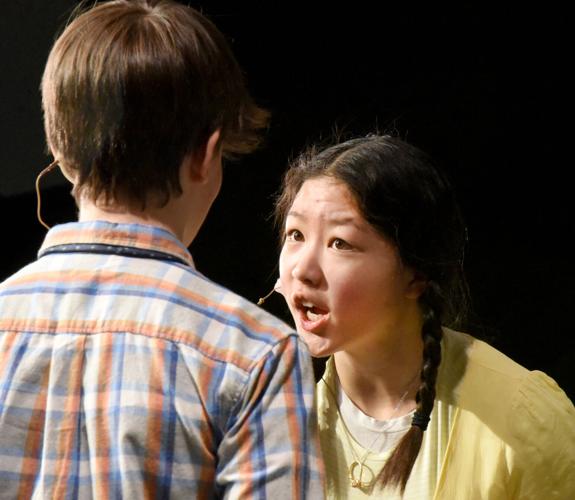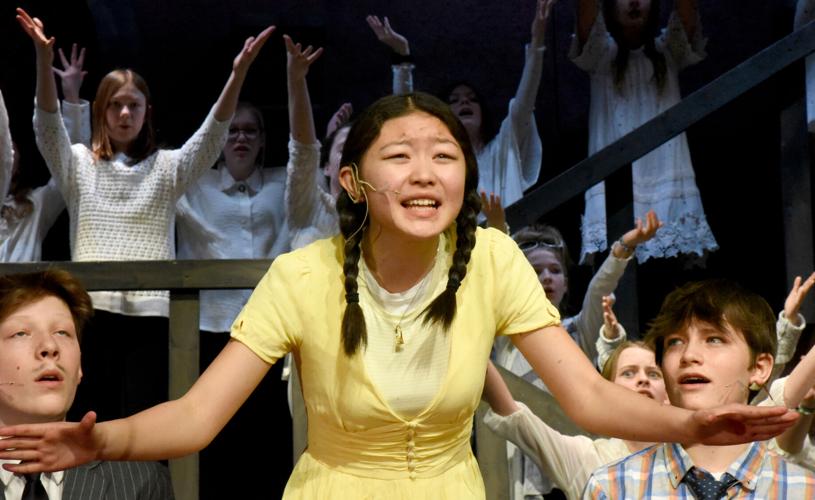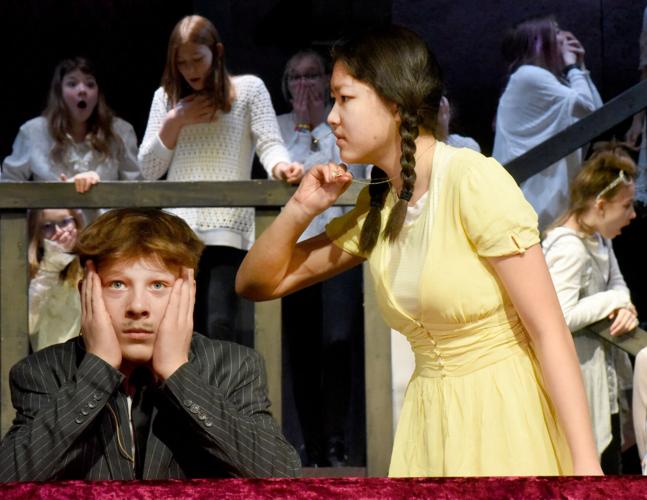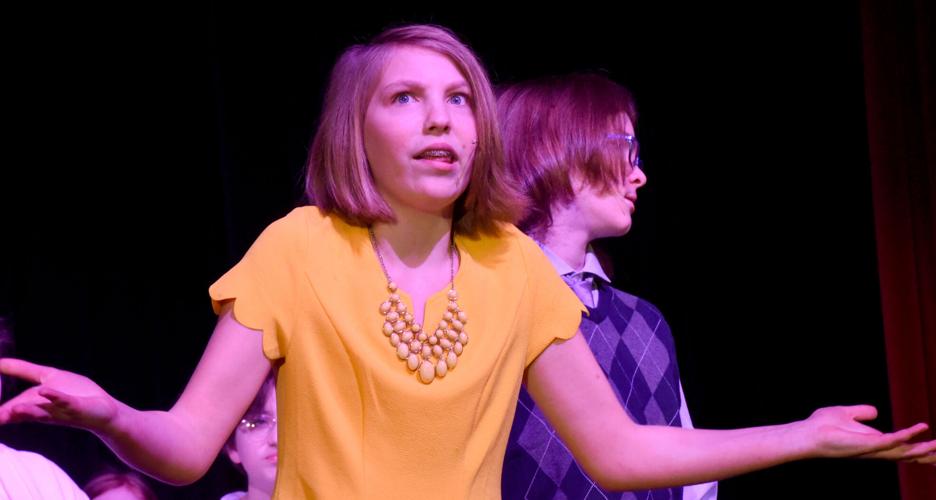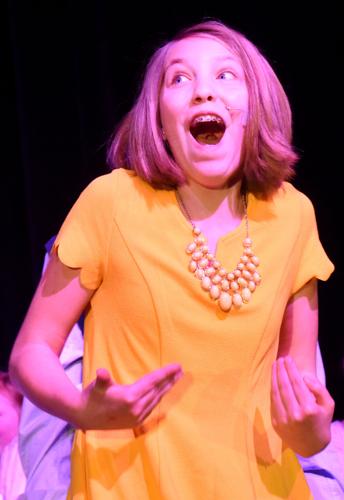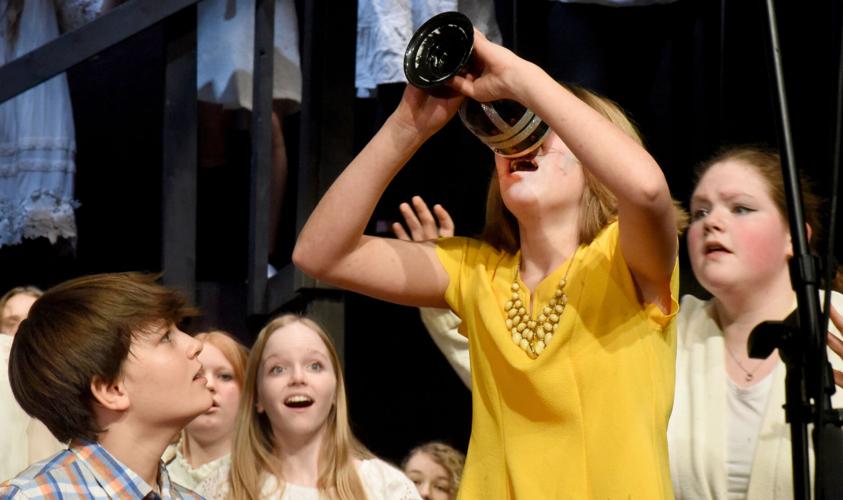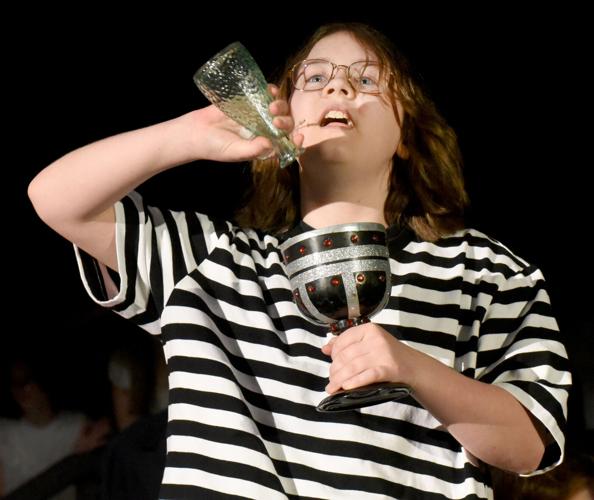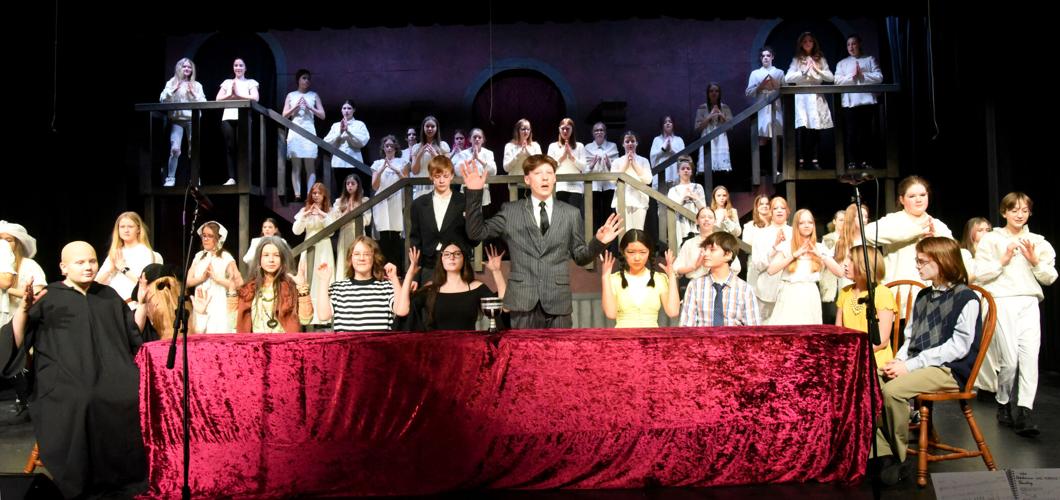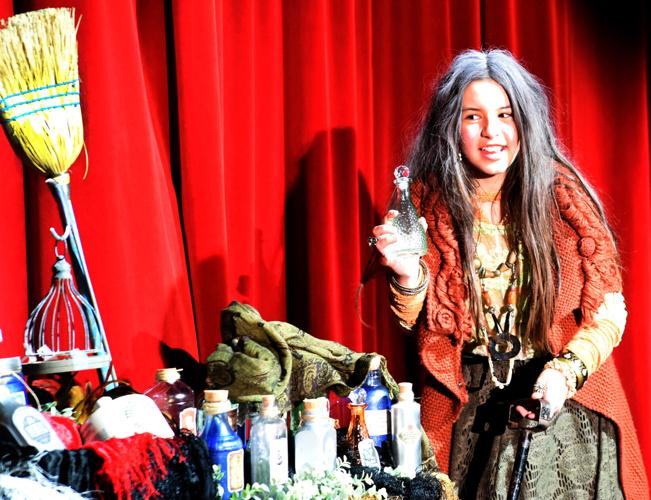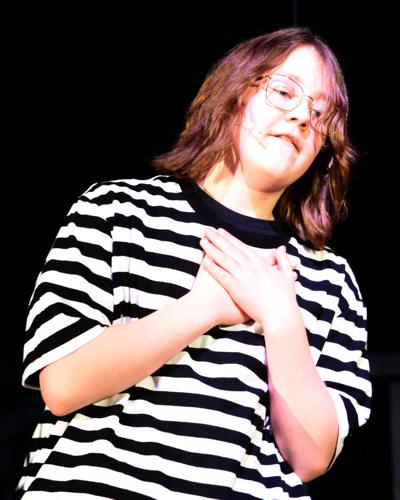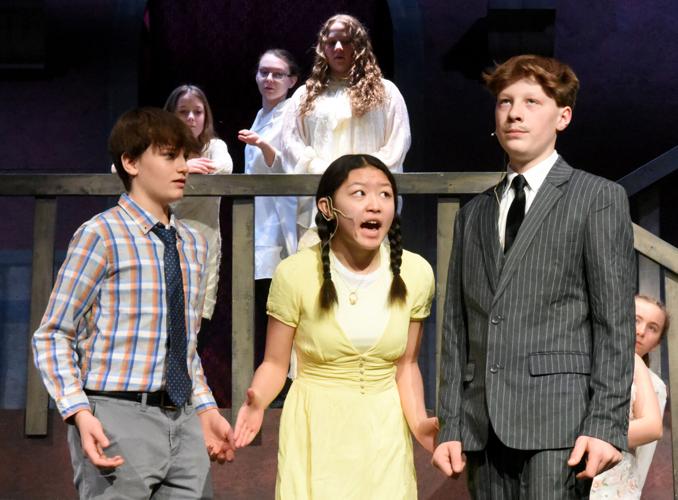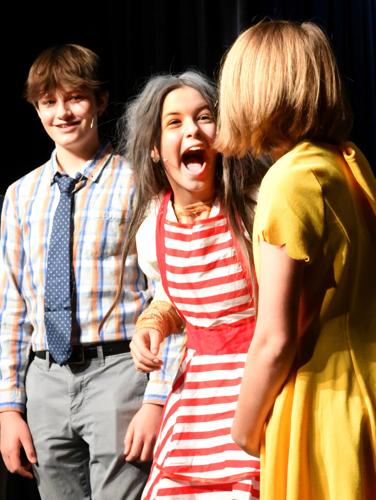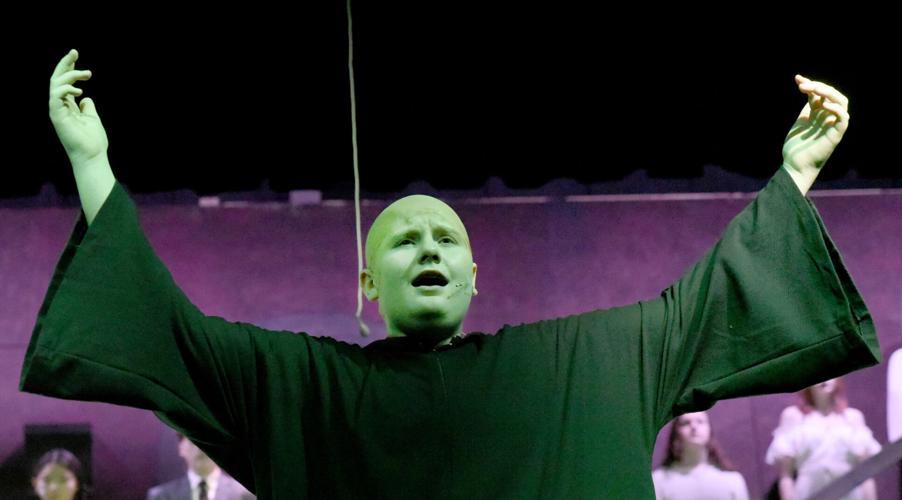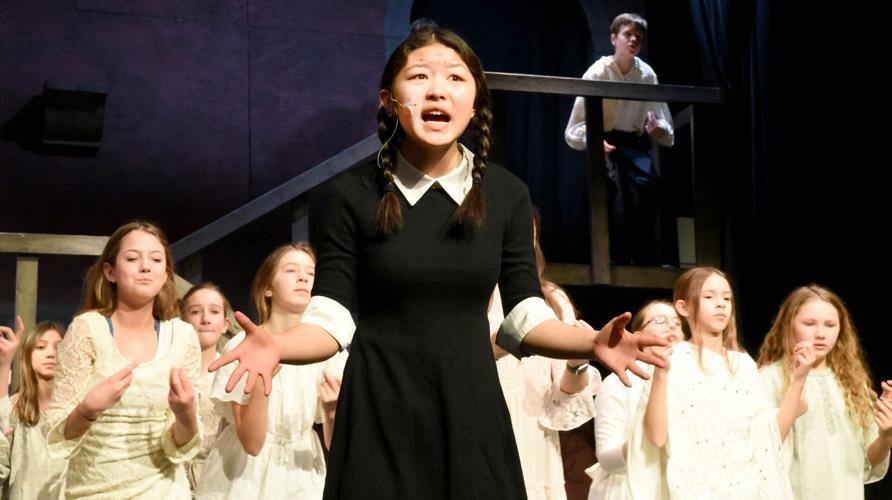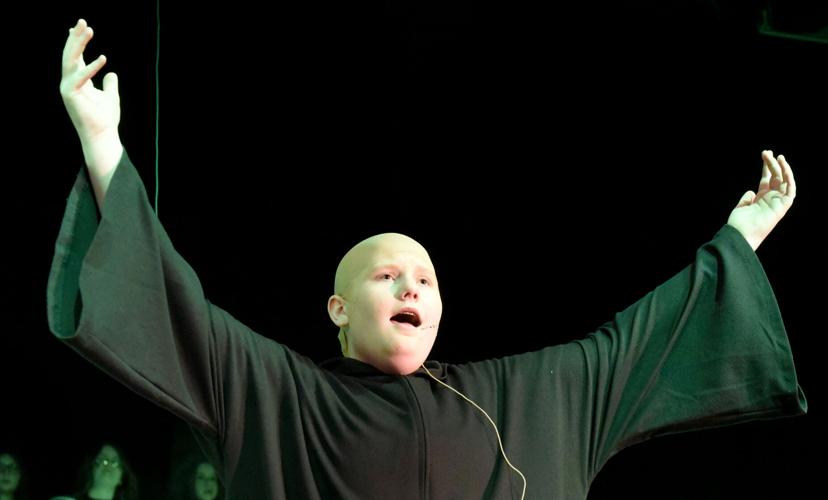 PHOTOS: Addams Family production
Why not try for a bigger role?
"I had stage fright," Kinney said, adding that next year in high school she may try for a bigger role.
"I really like being on stage."
Even though there are three performances, "The Addams Family" shows are expected to sell out…
There is a crew of adults helping the Meyer Middle School students learn their lines and the…