The Pierce County 4-H and Fair Historical workgroup is looking for your help. The committee, composed of 4-H alumni, Dean Bergseng, Carol Gilbertson, Ron Thompson, Jack Hines and Beth Ingli, are working on a permanent 4-H display.
The display would be in the Seyforth Building at the Pierce County fairgrounds, with photos and memorabilia from 1921 until 2021 celebrating the rich 100-year history of 4-H in Pierce County. 
It is the committee's hope to have this display ready for the 2023 fair. 
The committee will be working with the Pierce County Historical Society, as a resource, on this project.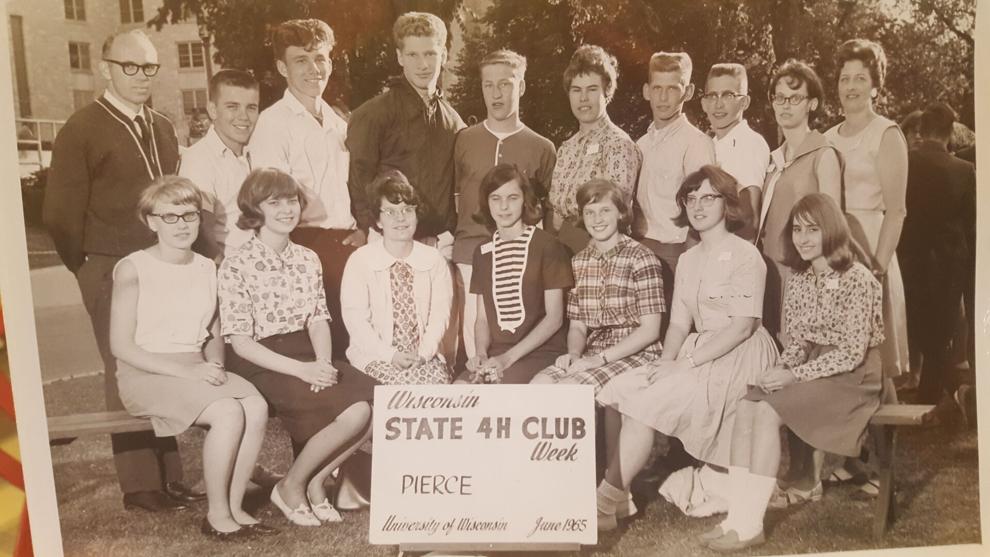 It's a good time to do some spring cleaning and look for things from the past 10 decades of the 20s-90s, 2000's and 2010's. Don't be afraid to ask your grandparents, parents, relatives and your neighbors who have been in the Pierce County 4-H program.
If any current 4-H families know of anyone that have any photos, old 4-H record books, club secretary books, scrapbooks, along with 4-H club history, from the past 100 years, contact Dean Bergseng at 715-307-4976 or Beth Ingli at 715-639-2630. You may also drop off items for the permanent display at the Pierce County UWEX office, 432 W Main St., Ellsworth, by June 1.