During the spring book fair, every single first grade student at Hillside Elementary had the means to pick out not one, but two books.
On May 4, 224 books were sent home at no cost to families, thanks to one mom and son duo and their generous supporters. 
Since her son, Jacob Kosse, started at Hillside Elementary School, Jayna Emerson has not been able to volunteer because of the pandemic. 
In February 2022, she was allowed, for the first time, to help with the Scholastic book fair; an event nostalgic for many adults.
"I don't know if I was more excited or he was more excited," Emerson said. 
Emerson and Kosse had a blast picking out books to bring home, but Emerson caught sight of some parents shuffling their children away from the book fair without stopping. 
Though she and Kosse had the means to bring home some treasures, that hadn't always been the case. Emerson knew from experience that not all families had the money for a book at the fair.  
Knowing a second book fair was coming up in May, she decided to go to Facebook to see if she could raise enough money for each child in Kosse's class to pick out a book. 
$200 was the goal so each of the 20 children in the first grade class could have $10. 
Before she even knew the post was approved, Emerson had a donation. And more followed. Quickly.
By the end of the first day of the fundraiser, Emerson had raised about double her goal. 
That was only the beginning.  
Dollars floated in from Florida, Texas, North Carolina and California as people from all corners of Emerson and Kosse's life donated to help the young students buy a book. 
Emerson works for Bibliotheca in Oakdale, Minnesota, an organization that works with 30,000 libraries around the globe to make the physical and digital library experience seamless, intuitive and inclusive. Several of Emerson's coworkers donated. 
After three weeks of the fundraising efforts, Emerson and Kosse had $1,200 for their book fair efforts.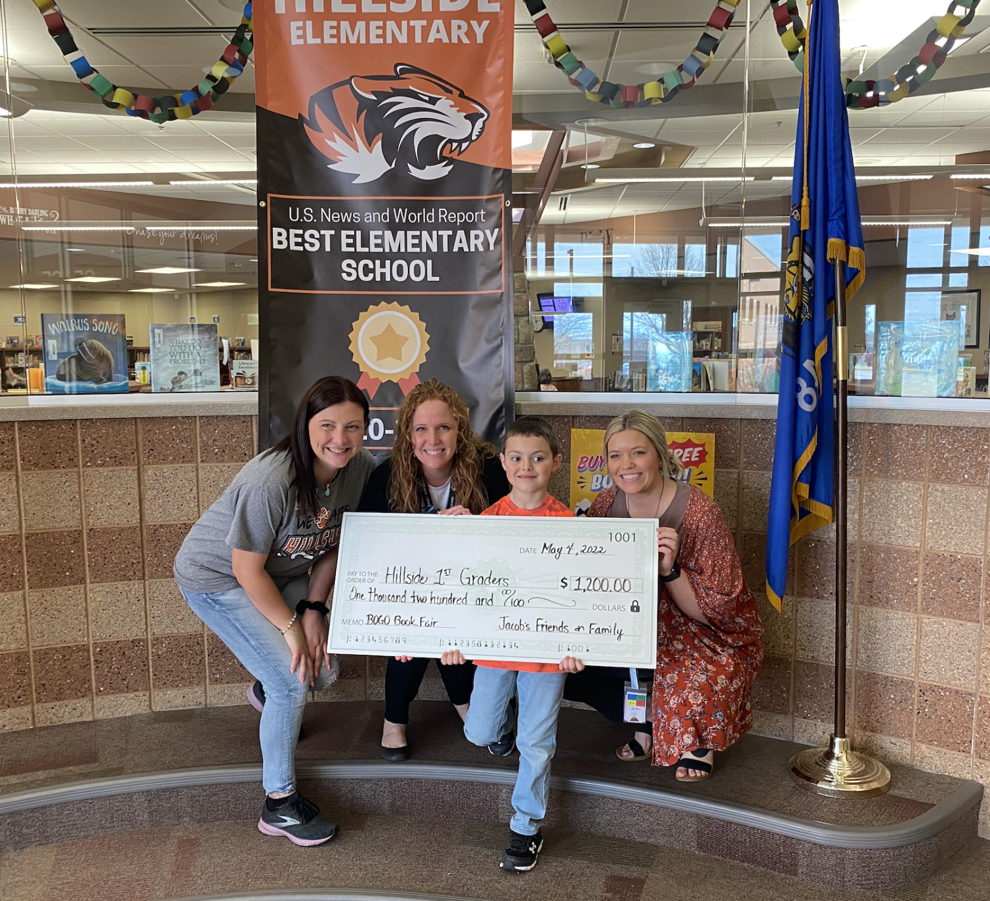 It was important for Emerson to explain what was going on to Kosse and for him to be a part of the efforts. 
Kosse presented Hillside Principal Heidi Link and his first grade teacher Nicole Olson, with a check for $1,200 to be shared with each of his first grade classmates. 
"[Jacob] was gracious," Link said. "One of his classmates was like, 'you raised all that.' And he's like, 'well, actually, my mom did that for us.'" 
When the 224 books were rung up, the actual cost would have been $1,650, but thanks to Scholastic's "buy-one-get-one free" event, it was $900. 
The 'Babysitter's Club' and graphic novels were some of the hottest commodities amongst the students.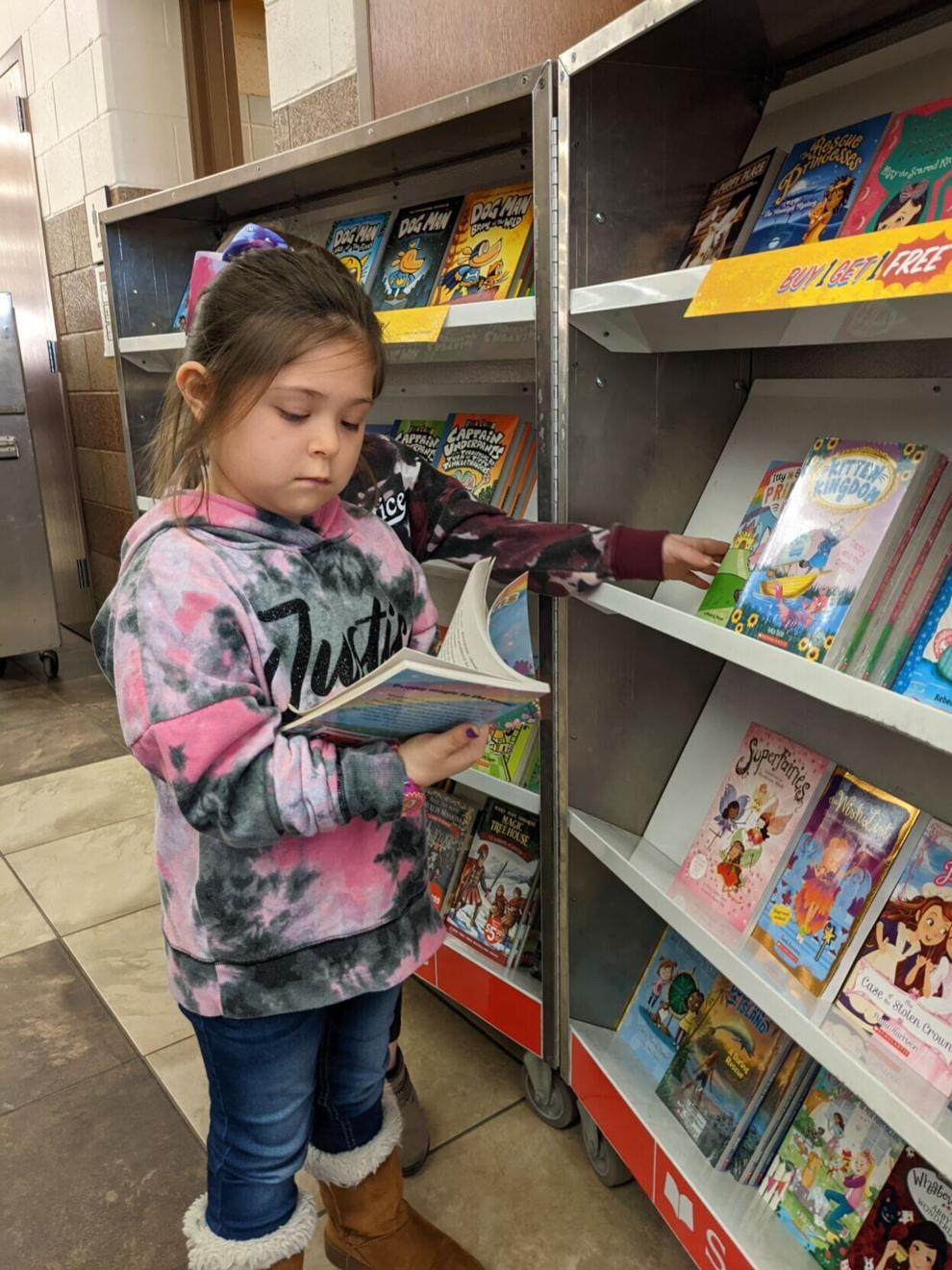 "They don't really know the cost of the things," Olson said. "They might bring up two $5 books and they still think it's just as awesome as the kids who brought up two $14 books."
Emerson volunteered at the May book fair, witnessing the emanating joy from students as they shopped the shelves. 
"I got tons of thank you's and even a couple of little sweet hugs," she said. 
Emerson was humble in her doings. Though she may have thought up the idea and organized it, she gave due credit to the donors that truly made the opportunity possible.
By the end of the day, the roll-away shelves were looking bare, so Emerson decided the remaining $300 would be gifted to Kosse's class for an end of the school year ice cream and pizza party. 
Though she is now a part of the New Richmond Elementary Parent Association, when Emerson began the fundraiser, she was just an enthusiastic parent with a devout history of volunteer work. 
She's now demonstrated that generosity to her son and his classmates.