Music in the Park returns to Veterans Park in downtown River Falls on Thursday, June 1.
Every Thursday – except July 13 during River Falls Days – until the end of August, there will be a concert from 7-9 p.m. featuring a different local artist each week. However, the opening night will feature two acts beginning at 6 p.m. on June 1. 
The Music in the Park committee is part of Community Arts Base, a local nonprofit organization for the arts. Many of the organizers are volunteers who have a passion for music.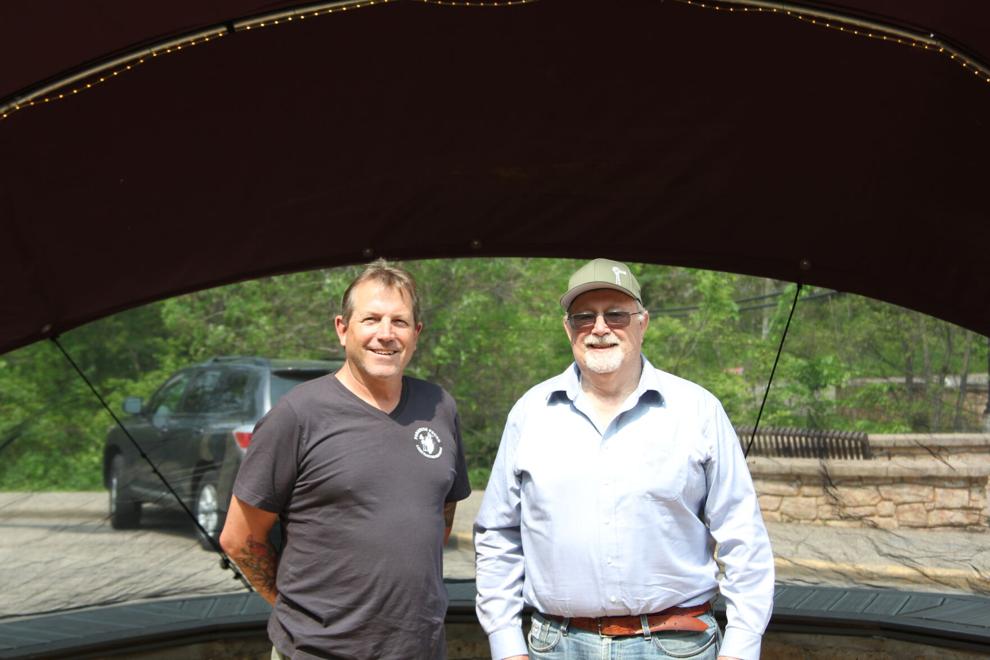 These free events have been a feature of the River Falls community for about 30 years, starting in 1992. In some ways, the concerts have evolved over the years, but the mission has remained the same: add an aspect of music to summer activities and provide opportunities for local artists.
For a while, Music in the Park had multiple concerts per week. However, with the shifting music scene, the committee has had to make some changes.
"The live music scene has really grown a lot in River Falls here in the last, I'd say, five years," committee member Dennis Cooper said. 
In particular, Cooper said more outdoor and patio venues have taken hold, especially in restaurants. With more venues, capturing the same audience becomes more difficult.
"We found that twice a week was just too much," Cooper said. "We were diluting the audience."
Like last year, Music in the Park will continue to be once weekly on Thursdays to be able to reach the widest audience possible, leaving the weekend to private venues. 
Cooper said they are being a little more selective with their musical acts to be able to shift to once per week. However, they are still trying to supply local musicians with opportunities by preventing the same acts from playing every year. 
Music in the Park is trying to feature more well-known acts as well, including Joanne Parker and Charlie Parr. Both of these shows will be held at City Hall Plaza to accommodate a larger audience.
On Aug. 24, Music in the Park will be collaborating with Brickhouse Music and Parr to give away a Guild 12-string electric-acoustic guitar signed by Parr. All proceeds from raffle tickets sold will go towards keeping these events going in the future. 
The Music in the Park committee also has plans to include both food and beer service at these larger concerts. The latter will be provided by The Garage Bikes + Brews, one of the sponsors of the concert series.
According to Cooper, these promotions and changes to how Music in the Park operates are intended to captivate their audiences and keep their mission going. 
"Our goal is really to serve the community and provide a nice entertainment – musical entertainment – element to summertime life and River Falls," Cooper said. 
More information can be found at riverfallscab.org/musicinthepark.