Vaccinations for ages 12-15 begin
Allina Health will begin offering vaccination appointments for kids ages 12-15 locally  this week. The CDC announced the Pfizer vaccine was safe for children 12 and older last week. 
Appointments for Allina Health will be available beginning Tuesday, May 18. Note that only the Pfizer vaccine is approved for use with patients ages 12-17, and for this age group parental consent -- verbal or written. To schedule a vaccination, go to account.allinahealth.org/scheduling/covidvaccine.
River Falls School Board considers student travel
Consideration of field trips is on the agenda for River Falls Schools Board at 6 p.m. today, May 17. Up for immediate consideration at two FFA trips plus the varsity football summer field trip.
Most field trips were canceled going back to March 2020 when the pandemic reached the Midwest.
The board will meet in the River Falls High School Auditorium.
Innocent Classroom creator to speak
St. Croix Valley Foundation will hold its fourth and final Racial Justice Listening & Learning session May 19 when Alexs D. Pate presents "Eliminating the Power of Racial Stereotypes Through Authentic Relationships."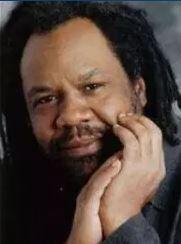 Part of Conversations of the Valley project, the event will be noon to 1 p.m. Wednesday
Many in the media have characterized events and responses that people have experienced or witnessed in the past year as a reckoning on race relations. Conversations of the Valley aims to take what can sometimes seem like far off voices in the national media and bring those voices closer to home.
This final presentation will take place noon to 1 p.m. via ZOOM. There is no fee, but registration is required. Go to www.scvfoundation.org/conversations-of-the-valley.
Pate is creator of the Innocent Classroom, and a New York Times bestselling author. Learn more about him at innocentclassroom.com/our-company/alexs-pate.