Governor Tony Evers made a stop in Somerset to promote his "Doing the Right Thing" tour on Aug. 11. The tour included other prominent state officials including Lieutenant Governor candidate Sara Rodriguez and Attorney General Josh Kaul.
State assembly candidates from the western Wisconsin region were in attendance too. Patty Schachtner, Sarah Yacoub, Danielle Johnson, and Allison Page all had booths, interacting with supporters. 
The event wasn't just for assembly candidates. Richard Ausman, the primary winner for the 7th Congressional District, was in attendance, also talking with supporters at his booth. 
After interacting, people could participate in the food options available. 
Before Evers took the stage, all the local candidates had a chance to speak in front of a crowd estimated to be around 300 people. 
After the candidates spoke, people waited for Evers to make his arrival. Once it was announced he arrived, the crowd went wild.
"I'm happy to be here," Evers said with a smile.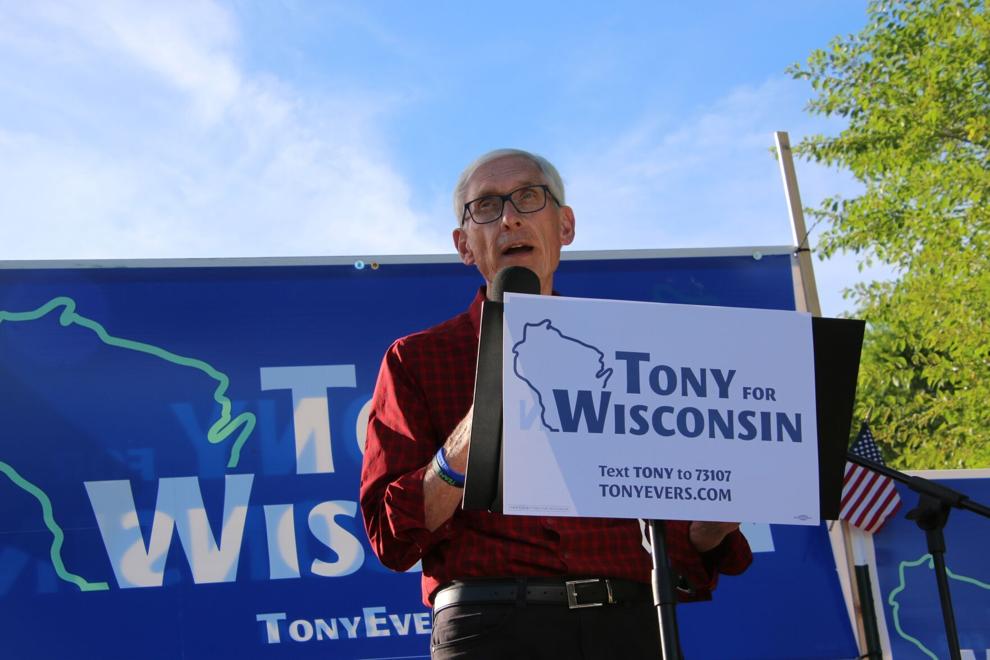 Members from the Evers campaign said the goal of the "Doing the Right Thing" tour is to increase interest in the Nov. elections. Members said Evers plans to make other stops around the state to show support.
Evers spoke about accomplishments during his administration. He touted his tax cuts, surplus of the state budget, education improvements and road infrastructure.
Evers talked about work outside Madison including the state of agriculture.
"We've invested in farms and broadband. Our agriculture department has worked hard and people are seeing results," he said.
Evers continued by saying Wisconsin is "farm friendly" and will continue to have that focus. He added the state is planning to continue investing in the meat processing industry in the near future.
"On the agricultural side, we've done well," he said.
On Tuesday the Evers campaign found out their gubernatorial opponent would be Tim Michels. Evers described Michels as a candidate who is "off the rails". He attacked Michels' abortion stance, stating his ideas are "ill founded".
Currently, Michels supports an 1849 state law outlawing abortions. The law forces victims of rape and incest to carry pregnancies to term.
If re-elected, Evers said he will work to protect women's reproductive rights.
"I will grant clemency for that 1849 law to any woman who finds herself in that situation," Evers proclaimed.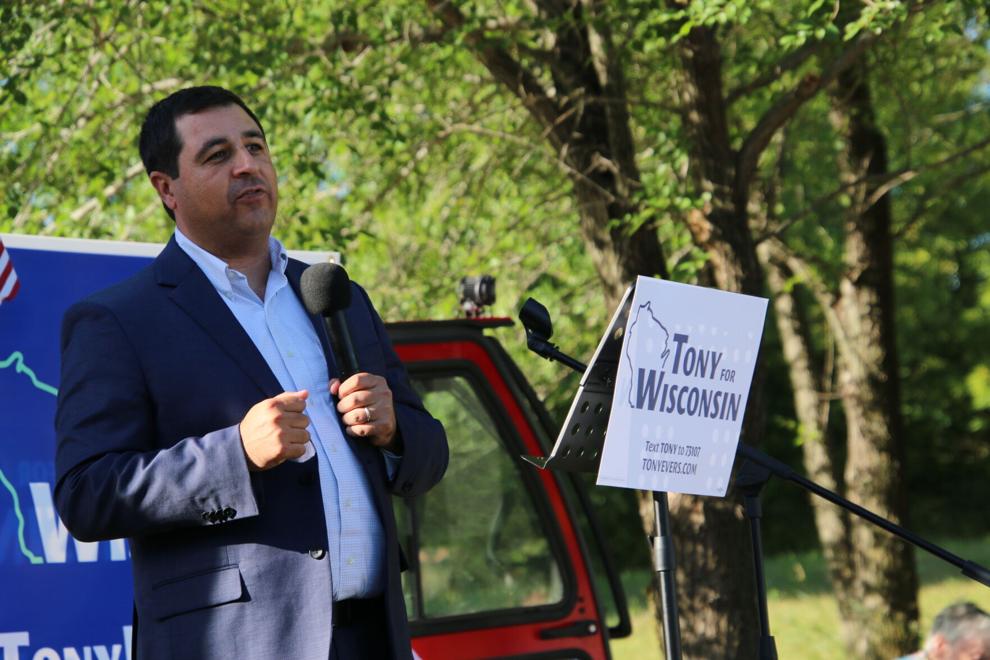 Evers was not the only state official to speak. Both Kaul and Rodriguez spoke before Evers. Kaul spoke first, stating his accomplishments as attorney general.
Kaul talked about his work improving water and air quality, standing up to pharmaceutical companies and addressing the opioid epidemic.
Kaul said his proudest accomplishment was his work during the 2020 presidential election. 
"We won every single court case relating to attempts to overturn the election," Kaul said.
After Kaul, Lieutenant Governor candidate Rodriguez took to the podium.
Rodriguez spoke about her experience in the public health sector. She said the most important issue is reproductive rights. She added gun violence prevention as another important platform she is campaigning on.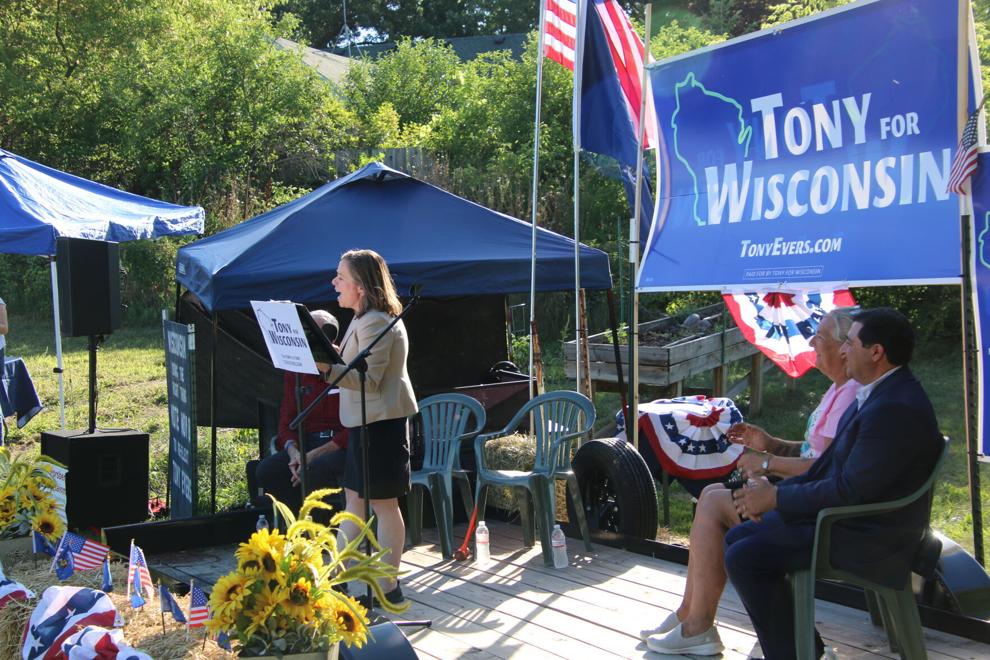 Evers said the tour wouldn't be possible without the support of Democrats in the western part of the state. Evers noted the area is traditionally Republican but has high hopes for the future.
"Who said this part of the state is completely red? I see a lot of blue," he joked as the crowd laughed and cheered.
Evers concluded his speech by supporting all four women running for assembly. 
"We need more women in power," he said. "These women can win, they are strong, tough and independent. They can win in Nov."
Elizabeth Ritz Witt is the chair of the Dunn County Democrats. She said the opportunity to have Evers visit was "wonderful". She said the event was a collaborative event planned jointly by Patty Schachtner, local Democratic Parties of St. Croix, Dunn, Pierce and Polk Counties, the Democratic Party of Wisconsin and Governor Evers Campaign.
"When we heard he was coming we knew we had to put something together to show support," Ritz Witt said. "To have the support of Democrats in the other counties to help set this up has been great."