The crew behind the River Falls Fly Fishing Film Festival are in it for the fun and the fish. 
There is nothing that bonds Midwesterners like good times and fishing. 
"We had our pizza and beverages and first movies right here in this fly shop," Chris Bye, member of the River Falls Fly Fishing Film Festival, known as R4F, said. 
Nine guys, most of whom "met on the stream," with a shared fly fishing hobby, can be found on Tuesdays, starting as early as December, gathered around a table in the back of Lund's Fly Shop on North Main Street in River Falls. 
They're surrounded, in close quarters, to all the gear one would need to take out on the Kinni for a morning of bites.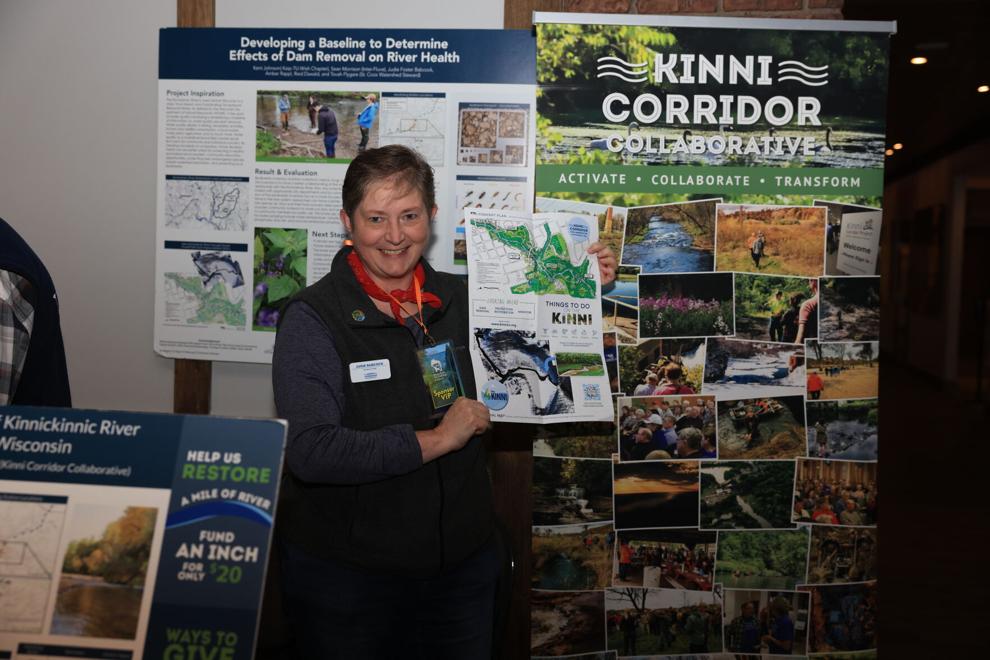 It didn't take long for a vision to emerge from a place like Lund's, filled with like-minded people as Bye, Brian Hanson, Brian Senoraske, Brian Smolinski, Gerd Bents, Ron Kuehn, Dave "Swede" Johnson, Randy Nielson and Andy Roth. 
After checking out Twin Cities fly fishing film festivals, "we thought we could do one in our own hometown," Bye said. They threw together their first festival in 2014, hosted at the University of Wisconsin-River Falls. They thought they'd sell 25, maybe 30 tickets. 
In two weeks, the event was sold out. 166 seats filled the room on campus.
Fast forward almost ten years, March 3, 2023 and the event was sold out yet again. Except this time, the venue sat over 500 people.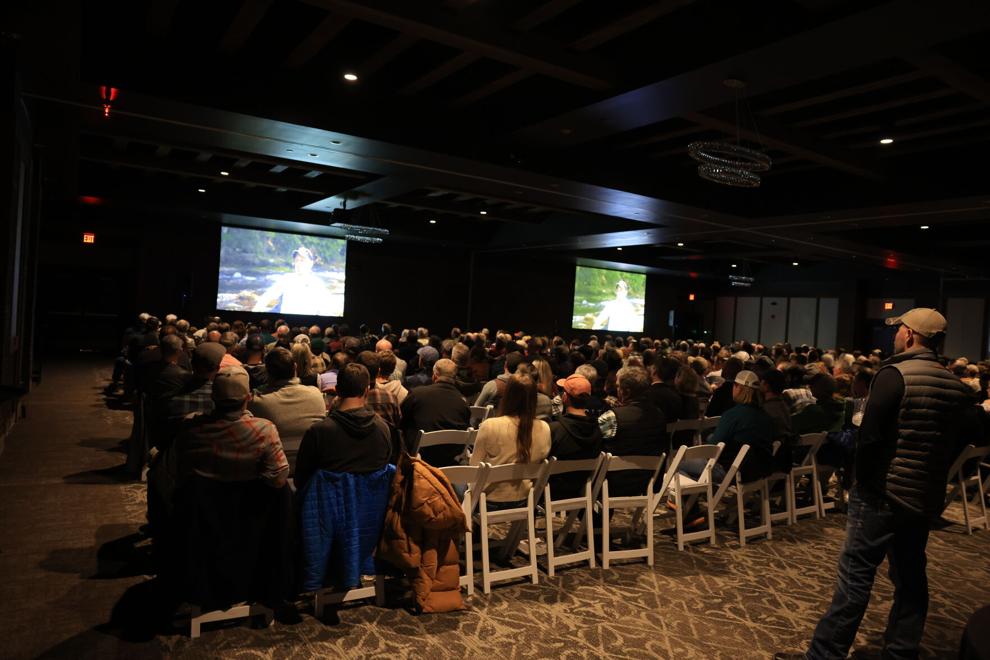 Tattersall Distilling proved the perfect place to expand the potential of the event. 
"If we could have 1,000 people, we'd be able to have 1,000 people," Kuehnsaid. The event isn't just for the fly fishing fanatics. 
Some attendees spend hours on the water each year while others have never cast a line. 
The event is unique. It's not your typical film festival. To call it a film festival alone is almost misleading. It's more of a party, the R4F crew explains. 
There are artists, vendors, food, drinks, raffles and more in addition to the films. 
It's truly a big, ole' Midwestern get-together, filled with far-away friends, new acquaintances and sure-fire good times. 
"I really don't know how to describe it," Bye said. 
On Friday, March 3, swaths of people gathered to enjoy the merriment. All of the dollars they shared generously go toward nonprofit organizations in the St. Croix Valley.
Over the last nine years, the group has raised over $200,000. 
This year, they took in around $35,000 for area nonprofits. 
Conservationist of the Year 
This year was an especially important event. Representatives from Fly Fisherman Magazine recognized local Trout Unlimited chapter, known as Kiap-Tu-Wish, Gary Horvath, as its Conservationist of the Year. Along with this award, Simms Fishing Products presented the Kiap-Tu-Wish chapter with a check for $10,000 to continue the work protecting the local trout streams.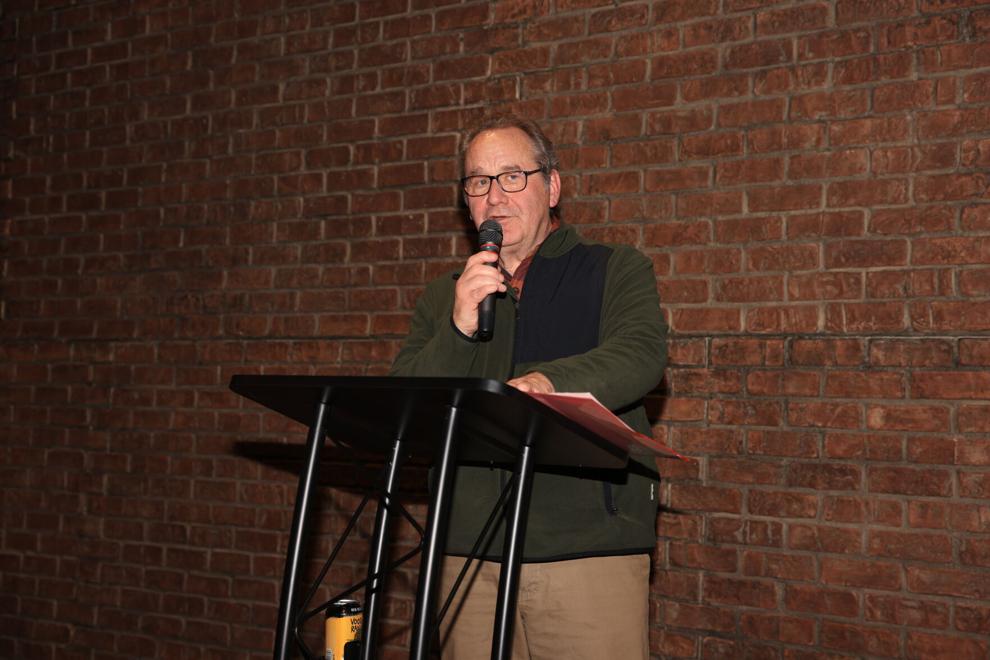 Horvath's work over the last three plus decadesto preserve the ecology of the Kinnickinnic River earned him the honor. From temperature monitoring, stream restoration projects, advocacy for dam removal and leadership in organizations like the Kinni Corridor Project Committee, Horvath is constantly reaffirming his commitment to the streams and ecosystems of the area. 
The full article about Horvath's recognition can be found in the February/March edition of Fly Fisherman Magazine or online at flyfisherman.com.