The River Falls High School Theater Department will be performing "Fiddler on the Roof" for their fall musical. With opening night set for Nov. 11 Director Sarah Plum has high expectations.
"It will all go smoothly. I'm pleased to be where we are," Plum said.
Plum said production for planning the musical began in April. Rehearsals began in August when students attended a boot camp.
Fiddler on the Roof centers around Tevye, a poor Jewish man living in pre-revolutionary Russia. Throughout the musical Tevye struggles to retain his Jewish culture and tradition as outside forces influence him.
This is Plum's first time directing a musical. She is nervous but confident.
"I have first time jitters but I have an incredible production team," she said.
Plum said the musical will have a combination of new and old themes from the original script. The mixture will keep the integrity of the original while ensuring the culture is properly represented.
"The biggest thing we need to have is ensuring the culture is represented properly," Plum said.
To accomplish this, no cast members will speak with an accent, Plum said. She added one change is a focus on character development, a theme not present in the original script.
Plum said her direction of the musical is unique because she will elevate the lack of differences from the original setting in central Ukraine.
"You see what is happening in Ukraine today and notice the original setting of 1906 is not that different from today. We want to show that and hit those feelings," she said.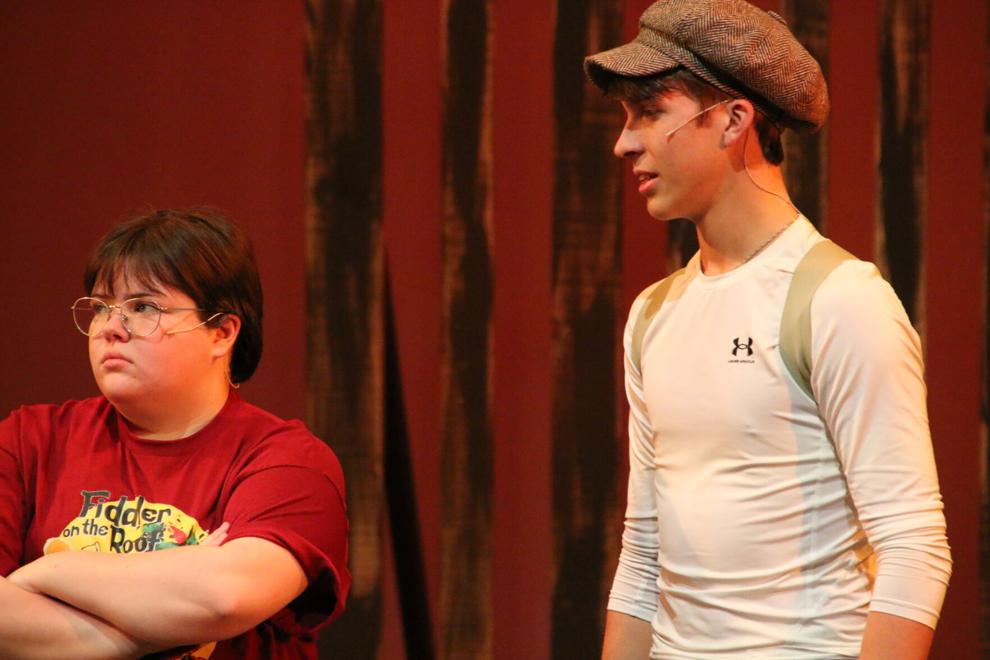 Plum is directing a cast of around 70 students. Junior Jackson Range is one of those students. 
Range plays Tevye, the lead of the musical. Range is excited for his role because he'll play a "serious" character.
"In other productions I've been in ensembles with not a lot of lines," Range said. "For this show I'm playing a strong character which requires focus. There is a lot of 'acting' for this role."
Senior Maeleea Larson is the other lead role for the musical. Larson plays Golde, Tevye's snippy wife.
Larson is no stranger to the stage. She has worked with Range on previous productions and expects their chemistry to elevate the performance.
Range agreed with Larson.
"There's been a lot of hard work but it's worth it," Range said.
Larson estimates the cast works about 13 hours every week during rehearsal. She said the sacrifice of time will be worth it in the end.
"When it's time for opening night that hard work will show," she said.
When: Nov. 11, 12, 13, 18 and 19 at 7 p.m. (Show on the 13th begins at 2 p.m.)
Where: River Falls High School,
818 Cemetery Rd.