RIVER FALLS – Dr. Rita Raverty of the Allina Health campus was awarded the 'Family Physician of the Year' by the Wisconsin Academy of Family Physicians. Dr. Raverty will accept the award on May 3.
Dr. Raverty has been working with Allina since 2017. She has been working as a physician since 2001. 
It was her third time being nominated for the award. As a family physician, Dr. Raverty works with patients of all ages.
To be considered for the award the physician must be recognized for their work inside and outside the office according to the Wisconsin Academy's website.
Dr. Raverty said winning the award was "a big honor" but admitted she was surprised she won.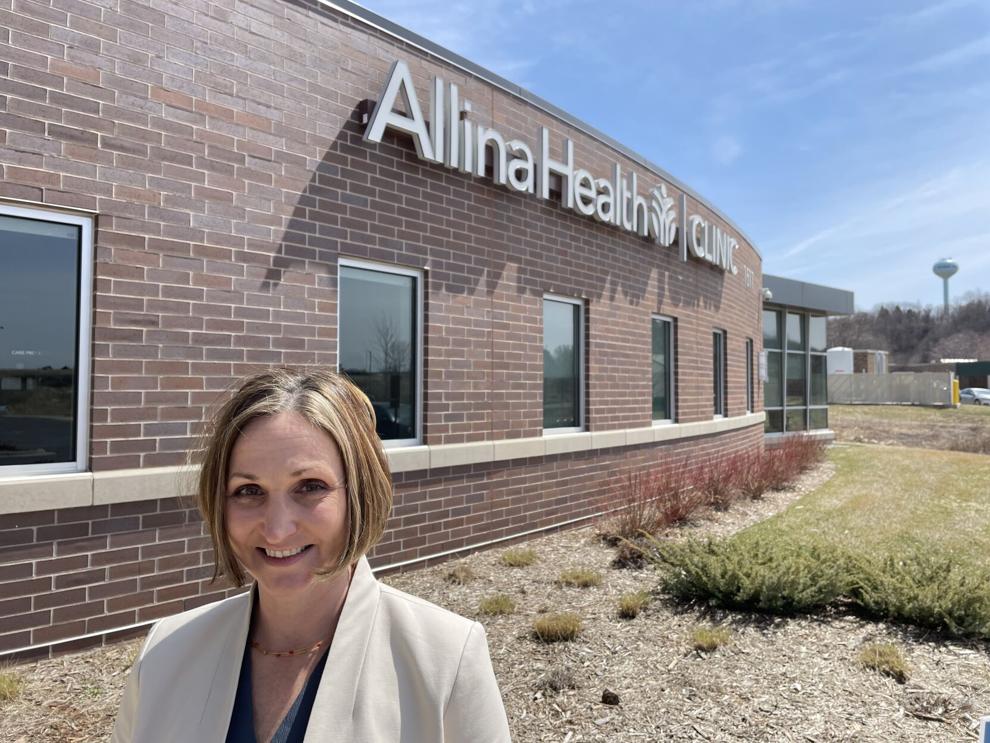 Dr. Raverty believes she won the award for creatively engaging with the community. One way of engaging the community was using social media.
"People wanted to hear a local voice," Ravery said."I was a small town doctor with a loud voice." 
Dr. Raverty said her posts would spread around the country, informing the people about the ongoing pandemic situation from a medical perspective. 
The award means a lot to Dr. Raverty and the city of River Falls. She said the award serves as a recognition of small town healthcare. She said the high quality local and community health clinics offer.
"It's an extension of the city. It shows this is a healthy place to practice medicine," she said.
Dr. Raverty said the clinic was busy during the pandemic but enjoyed the interactions with patients. She added working at the clinic was difficult because of the constant change the pandemic brought.  
"We realized we needed to pivot to being able to help both sick and healthy people," Dr. Raverty recalled. "I remember hosting virtual visits and working with a short staff. We got it done though."
Dr. Raverty thanked coworkers for their love and support. She thanked her leadership team for their support and flexibility. Lastly, she thanked her husband and kids for their support.
Moving forward Dr. Raverty does not know exactly what her plans are. She will continue to work for the clinic. She said the clinic is looking to expand their services but nothing is official. 
"As a clinic we're looking to say 'what more can we do?'", Dr. Raverty said. "This is my community and I look forward to helping people get the best care available."