Both St. Croix and Pierce County are hovering around a 25% COVID-19 positivity rate. Hospitals are continuing to face shortages of space, staff and supplies. And testing has become bogged down. Weekly case counts, once hovering in the teens, are spiking to upward of 570. 
For more information on the Pierce County Public Health COVID-19 response and recommendations, visit covid-piercecounty-wi.hub.arcgis.com/.
Testing
Wisconsin is experiencing an increased demand for COVID-19 testing. Due to an increase in cases as well as an increased use of at-home tests, not all positive cases of COVID-19 in Pierce County will be contacted by Pierce County Public Health. 
"Many of the National Guard sites are closing as the Guard is redeployed to assist in hospital and long term care settings," said Brittany Mora, Pierce County Health Department. There are still various testing options available in the region including the site at UW-River Falls.
"With the large influx of COVID-19 cases – last week we experienced the highest number of cases in one week during the pandemic – some people are having a harder time accessing a test," she said. We are directing people to reach out to their doctor's office, the local National Guard sites that remain open and to use at-home tests as available." 
At-home testing kits can be requested at dhs.wisconsin.gov/covid-19/collection.htm at no cost.
The Ellsworth community testing site at Pierce Pepin Cooperative Services will be open on Wednesdays for the rest of the month, but Pierce County Public Health has been told not to expect additional extensions beyond January. 
Quarantine
On Tuesday, Dec. 28, the Centers for Disease Control and Prevention updated COVID-19 isolation and quarantine recommendations. The Wisconsin Department of Health Services supports this change and recommends everyone who has tested positive for COVID-19 or has symptoms of COVID-19 should stay home and isolate from other people for at least five full days. 
Day zero is the first day symptoms began or the day that your positive COVID-19 test was taken if you don't have symptoms. It is best to separate yourself from other people and pets in your home.
Wear a well-fitting mask when around others for an additional five days after isolation.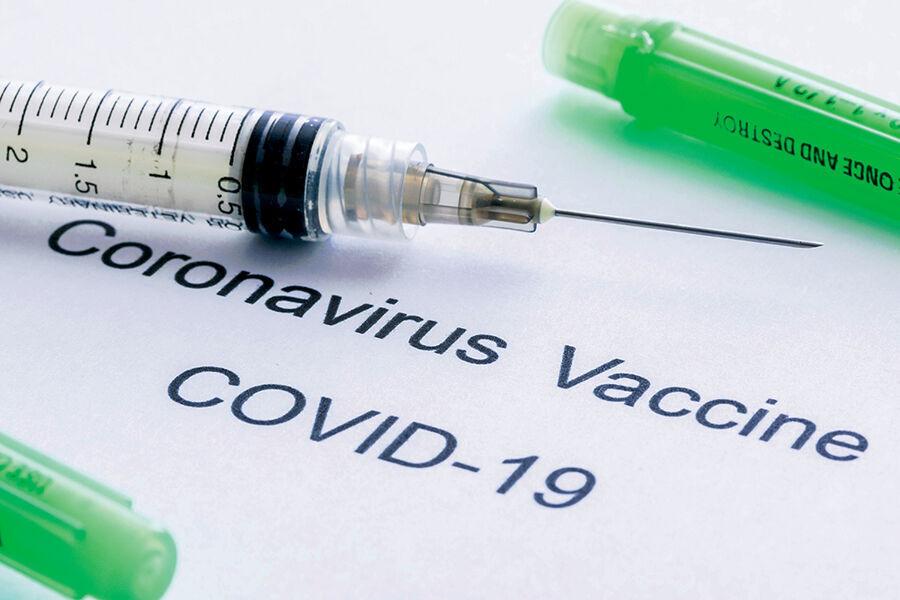 Boosters
The Wisconsin DHS supports the Centers for Disease Control and Prevention's recommendation that 12-15 year olds should receive a single booster dose of the Pfizer COVID-19 vaccine. 
The DHS supports CDC's recommendations to shorten the booster interval from 6 months to 5 months for people who received the Pfizer and Moderna COVID-19 vaccines and that moderately or severely immunocompromised 5-11 year olds receive an additional primary dose of vaccine 28 days after their second shot.
"The approval of the Pfizer COVID-19 vaccine booster dose for 12-15 year olds provides another opportunity for more Wisconsinites to get additional protection from COVID-19 and the omicron variant," DHS Secretary-designee Karen Timberlake said. "Being fully vaccinated and getting a booster dose is the best protection for preventing the worst outcomes from COVID-19. We encourage everyone ages 12 and older to join the more than 1.6 million Wisconsinites who have already gotten their booster or additional COVID-19 vaccine dose."
Pierce County Public Health and Freeman Drug in River Falls will make free COVID-19 vaccines and boosters available to students, employees and community members at the University of Wisconsin-River Falls Jan. 13 and 27. No walk-ins will be accepted. If there are no times listed at the link, all time slots have been taken. To find other vaccine appointments, visit vaccines.gov.
Pfizer booster
Thursday, Jan. 13, from 10 a.m.-noon, Falcon's Nest, University Center. 
Thursday, Jan. 27, from 10 a.m.-noon, Riverview Ballroom, University Center. 
The Pfizer booster will be administered by Freeman Drug by appointment only.
Sign up at freemandrug.as.me/falcon. 
Moderna, J&J boosters 
Thursday, Jan. 27, from 1-4 p.m. Riverview Ballroom, University Center. 
Moderna and Johnson & Johnson boosters will be administered by Pierce County Public Health by appointment only.
Sign up at piercecountycovid19vaccine.as.me/UWRF.
Requirements to receive booster
To receive your booster, it must be five months (Pfizer), six months (Moderna), since
completing your initial series, or two months (J&J) since receiving your first dose. 
Booster doses do not have to match your primary series vaccine, it is OK to mix and
match vaccines. Please bring your vaccine record card with you. 
First and second dose recipients are welcome at both the UW-River Falls vaccine clinics. Individuals receiving their first dose of Pfizer are responsible for scheduling their second dose at another location or with Freeman Drug.  
Direct questions to Pierce County Public Health at 715-273-6755 or Freeman Drug at 715-307-
9465.
State superintendent statement
After Wisconsin Chief Medical Officer Dr. Ryan Westergaard and Wisconsin State Health Officer Paula Tran sent a letter to Wisconsin state school districts and administrators addressing the surge in COVID-19 cases and relevant mitigation resources and layered strategies, State Superintendent Dr. Jill Underly came out with a statement. 
"I fully support this letter and the strategies it recommends, and I call on all district and school administrators to follow these recommendations," she said. 
"As the state official entrusted with the quality of Wisconsin's public education, I am proud to partner with the Department of Health Services, the state agency charged with protecting the health of all Wisconsin residents. We cannot keep our children engaged in learning if we cannot keep our children and our school staff healthy. To that end, in addition to calling on all school administrators to implement these mitigation measures, I also ask all Wisconsinites for their help in keeping our children and school staff healthy and safe. We must work together to achieve the common goal of healthy kids, healthy educators and safe schools."