It took many years, plenty of grit and one influential high school teacher to get Arquimides Reyes to where he is today -- a professor at the University of Wisconsin-River Falls with a doctorate in ​​ruminant nutrition, meat safety and quality.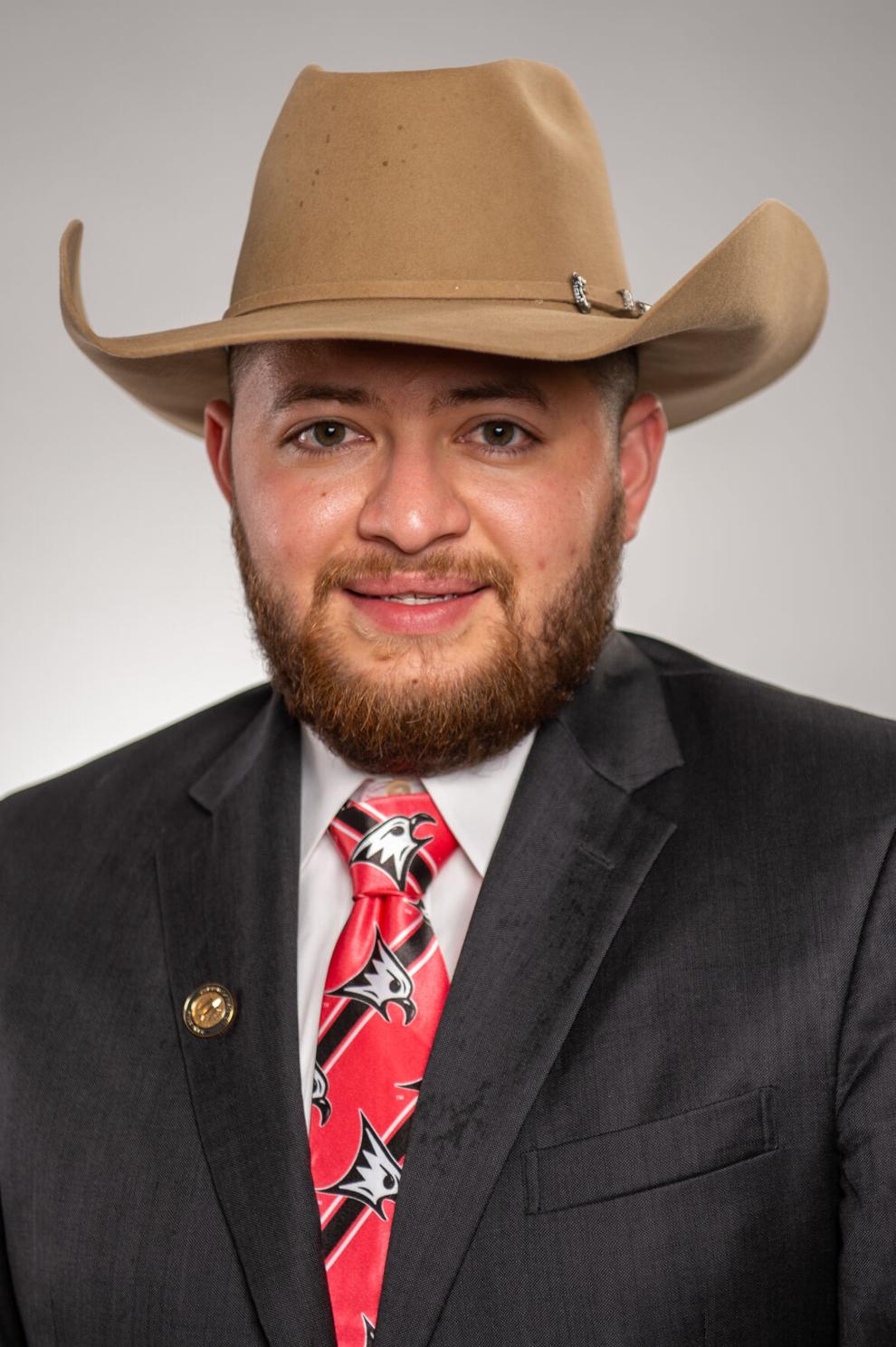 It was Tracey Cortez, a high school agricultural teacher, whose relationship with Reyes would have a long lasting impact -- one that would grow through the years from teacher to mentor to friend. 
Without Cortez's guidance, Reyes could easily have ended up without a high school diploma enduring a lifetime of low-paying jobs.
At just 11 years old, Reyes moved with his family to Austin, Texas. from El Salvador. Looking back, Reyes described himself as a typical high school student, though his story proves otherwise. 
For many, the focus of high school was academics, sports or the arts. Reyes, on the other hand, had a different mindset. He attended his high school classes and then headed straight to work when the final bell rang -- one after-school job from 5 p.m. to 10 p.m. and another from 10 p.m. to 3 a.m.
Those jobs helped support his family.
For a full-time student still working on his high school diploma, Reyes felt he was making substantial money. 
"What if I quit school and just worked?" young Reyes asked. "I could make so much more money." 
He contemplated it.
Enter Cortez into Reyes' life.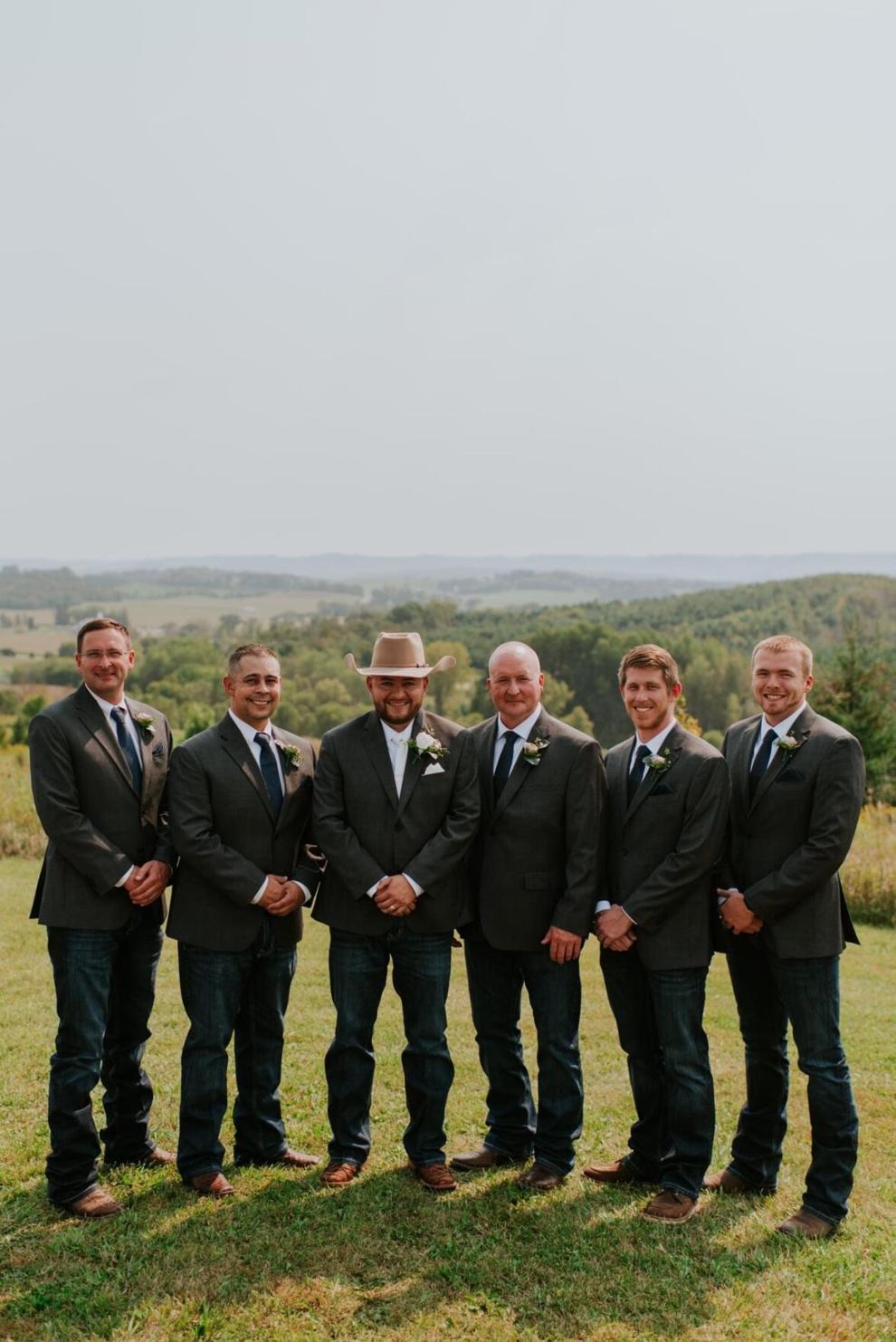 A counselor informed Reyes that he needed an extra class to fill his schedule. Though an unappealing option to Reyes, he ended up in an animal science class taught by Cortez. Dropping out was still under consideration.
Growing up in El Salvador, most of the work that Reyes did on a small farm was manual labor. "And I didn't want to do that," he said. Cortez took on Reyes' resistance with compassion and encouragement. 
Cortez saw great potential in the young man and began a relationship that lasted decades. 
"He was always inquisitive, wanting to know the 'why' which for most high school students is not a quality that they naturally have," Cortez said. 
By showing animals with the FFA organization, Cortez told Reyes that he could earn prize money and stay in school. Agreeing to this, Cortez helped Reyes purchase animals to take care of and show at fairs, while participating as an active member in the group -- the Navarro chapter of FFA, previously the Sidney Lanier chapter.
In his senior year, Reyes became treasurer of the organization. 
"He wanted to understand what I saw in an animal so that he could eventually make those decisions along with me," Cortez said. "He was always seeking opportunities to learn new skills which is similar to my personality, so if I was building something or fixing something he wanted to be right there to learn."
Working and learning together, the student and teacher often came up with innovative solutions.
Reyes recalled one of the tasks as an agriculture student in high school. The FFA students were on a rotation to be on-call at the barn, checking on and taking care of the animals outside of class time. 
One night, in the midst of a windstorm, he was on barn duty and stopped between his after-school jobs. 
"We had made this basically homemade chicken coop that the students put together with the ag teacher," he said. "Well, it was literally gravitating in the air because the wind had picked it up and had created this sort of cocoon effect. And all the chickens were being squeezed every time the chicken coop landed on the ground. I didn't know what to do." 
After calling the parent chaperone and his dad, the three solved the problem and made sure all of the chickens were safe. 
"I think the lesson that I learned from that was that you learn how to communicate, you learn to make friends, you learn to reach out to the people. And without being afraid you will learn to develop and solve problems as they come." 
It was moments like these, of growth and team work, that sold Reyes on his career path.
"I like to think that ag teachers are like your second parents… because they definitely get involved with you, and they try to get to know you as much as possible." 
To this day, Reyes and Cortez have monthly phone calls to catch up. Those calls started during  Reyes' college career as well. 
"While Arquimides was an undergrad we would talk on a regular basis about what he was learning in his courses, and I would read over some of his work because he was wanting to make sure that his ideas were coming across," said Cortez. "We have stayed in touch through his master's and doctorate program." 
Today, the two educators continue to bounce ideas off each other. 
"I enjoy being able to talk with him on a personal and professional level," Cortez said. "Our relationship has grown from student-teacher, to mentorship, now to a friendship that I look forward to having for a long time." 
Reyes received his bachelor of science from Texas A&M University in animal science and was struggling to land a job, so Reyes went back to the man who he knew to be a strong supporter -- Cortez. 
It was through the advice and network of Cortez that Reyes found and interviewed for his first job out of college. He was hired as a salesman for a food distribution company. 
"I started working there full time and at the same time getting a master's in animal science, because I wanted to continue learning more about the industry," Reyes said. "I was thinking it was going to help me be a better salesman, a better buyer procurement individual for that company."
Reyes received his master's degree from Angelo State University in animal science with a focus on meat and food science. 
It was through his doctorate program at Colorado State University that Reyes met his wife, a graduate student at the time. 
"I ended up working with her, you know, falling in love, I guess," Reyes said. "She's from Wisconsin, and when she was applying for a Ph.D. program, an opportunity for her came to go to the University of Madison." 
Reyes had applied for a job with the University of Wisconsin-River Falls. Within a week of each other, they got word of their acceptances as a doctorate student and professor. 
"We took that leap of faith to move here," he said. Reyes has taught animal and food science at UW-River Falls since 2019.
"I discovered that River Falls is basically a perfect place, I would say, for students to develop, to grow, to learn compassion, learn respect for the earth," he said. "We teach our students a little bit about everything and a lot about everything at the same time… So that's kind of why I ended up here, and I'm in love with it."