At the River Falls City Council meeting last week, Mayor Dan Toland announced that the City of River Falls would observe National Public Works week May 16 through May 22, calling "upon the people of River Falls to acquaint themselves with the issue involved in providing our public works and to recognize the contribution which public works officials make everyday to our health, safety, comfort and quality of life."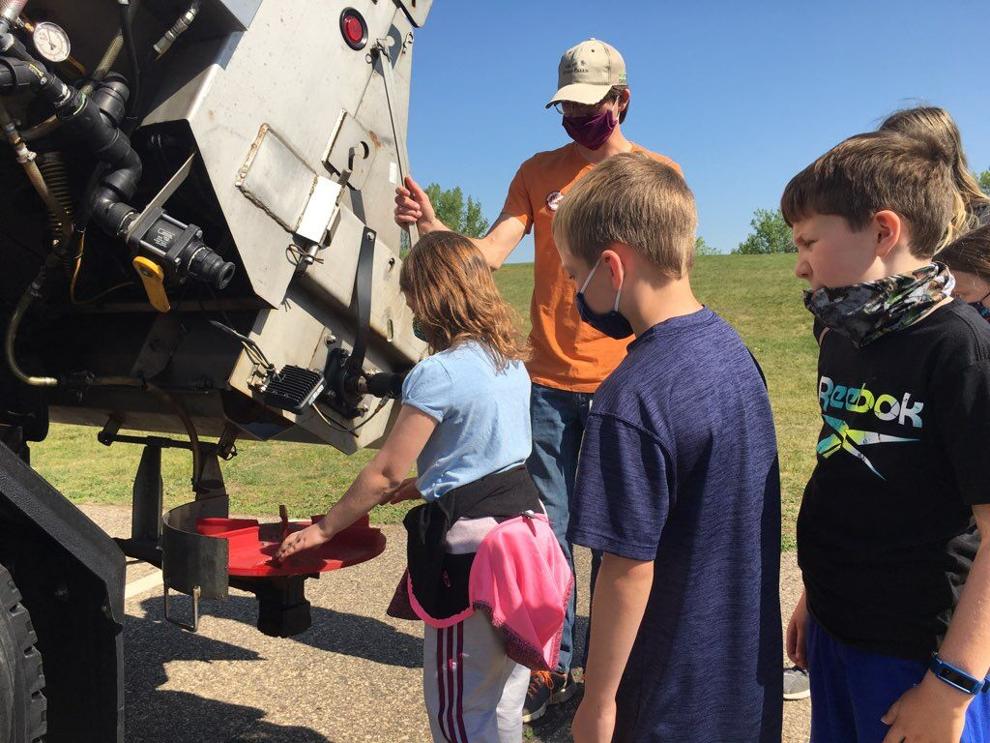 This year, the City of River Falls Public Works is celebrating with educational events for second graders, who will join mechanics, engineers, parks, and other employees at "Touch-a-Truck'' events Monday through Thursday. Students will have the chance to learn how Public Works contributes to the community they live in. The city staff along with their trucks started at Rocky Branch Elementary on Monday and will travel to Greenwood, Westside, River Falls Public Montessori and St. Bridget Parish Schools, this week, hosting stations for students to learn about trucks that shovel, clean, salt and more.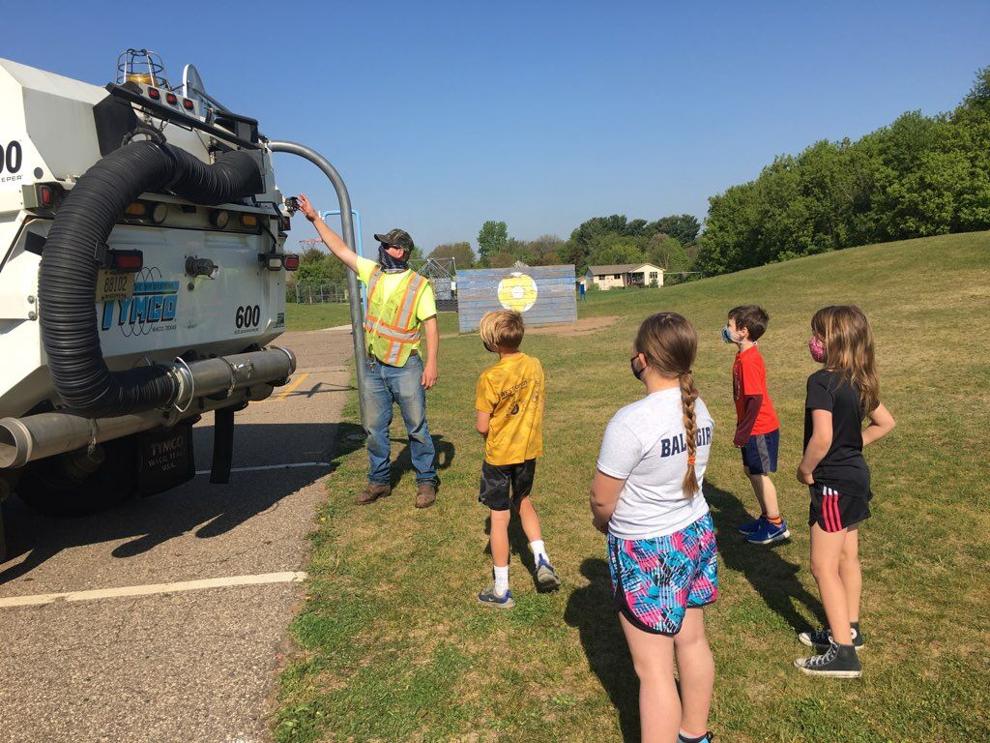 River Falls State Bank volunteered time and resources to fill nearly 500 bags with water bottles, dump truck erasers, construction hats and more fun items to remind students of their time with the trucks. This year, they provided swag bags not just for the second graders, but for the third graders who missed out on the event last year due to COVID-19. 
One of the stations at the event focused on how city workers use trucks to salt the streets of River Falls in a conscious, eco-friendly manner. Wisconsin Salt Wise is a big proponent of the incorporation of sustainability focused and educational events in the community. The coalition is a group of organizations working "together to reduce salt pollution in our lakes, streams and drinking water," with a primary goal to educate on salt pollution and solutions, while providing training and best practices in doing so. Allison Madison, sustainability and development coordinator at Salt Wise, was enthusiastic about the actions of River Falls Public Works and the City in the name of sustainability and environmental protection.  
"I think it's just really important, this work to connect kids back to what's going on behind the scenes in their own communities in terms of their water use," said Madison. "And, they [Public Works] really are caring not just for roads, but also for the water." 
Not only is River Falls leading the state in informational and educational events, like "Touch-a-Truck," they're participating in efforts to reduce the impact on our environment. When it comes to salt use, the compound does not disappear after it melts the ice on your sidewalk or softens the water for your shower. There is no easy or cost effective way to filter it out when it dissolves, making its way into our lakes, rivers and stream.
For roughly every $1 that's spent on salt, $10 of damage occurs prematurely, according to Madison. "We're seeing, you know, salt concentrations go up in lakes and streams, wetlands, as well as our drinking water or groundwater... And there are a number of communities across the state, who have been leaders in resizing their salt use, and just applying salt as needed… But the community of River Falls has been pretty progressive," she said.
Between the environment, people power, and cost, both fiscally and environmentally, the city does its best to reduce salt use as much as possible, according to Mike Stifter, River Falls operations director. "The city's fortunate," said Stifter. "Residents should know they're in good hands with the 15 dedicated folks that are responsible for maintaining and taking care of River Falls on a daily basis."