The City of River Falls Historic Preservation Commission recently installed seven 4-by-7-foot historic panels mounted on the outside walls of the Glen Park Pavilion. Each panel weighs 107 pounds and is accompanied by an explanatory "nameplate." The panels include the following images of historic Glen Park, which was formally established in 1898:
Swinging Bridge, 1925

Glen Park Zoo, 1923

River Falls Improvement League, 1900

Glen Park Pool and Bathhouse, 1937

Glen Park Lodge, 1912

Summer Days (various years)

Cascade Mills and dam, 1868
The images are from the personal collections of HPC members, as well as the Pierce County Historical Association and the archives at UW-River Falls. Both the Swinging Bridge and Glen Park Pool and Bathhouse are on the National Register of Historic Places.
"It was a goal of ours to educate anyone who casually looks and reads about the park's rich history," said Heidi Heinze, HPC chair. "The panels will also bring back memories for all of the 'townies' who grew up in this park and pool."
Heinze said she particularly likes the picture of the women of the Improvement League who, she said, were instrumental in the development of the park, bridges and structures, as well as provided ongoing maintenance.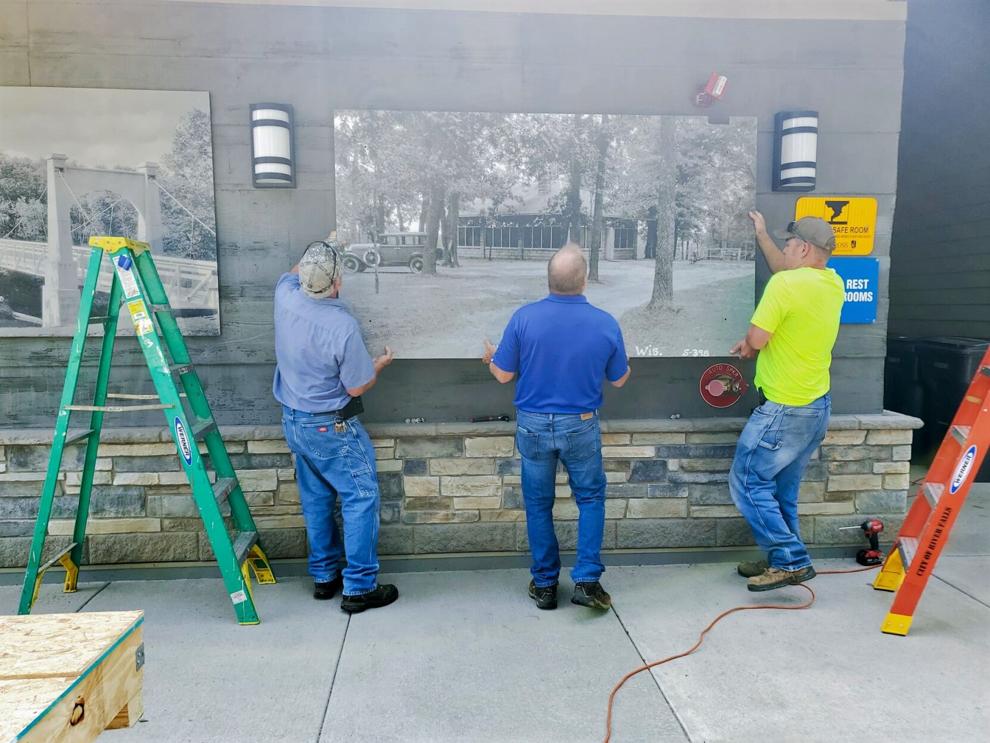 Glen Park renovation project
Glen and Hoffman Park were included in a master park plan completed in 2015. In 2017, the City Council approved moving forward with portions of the Glen Park Plan as part of City's 2017-2021 Capital Improvement Plan. 
Glen Park is the oldest and second largest City park after Hoffman and encompasses 40.6 acres. Preliminary design work for Glen Park renovations began in March 2017 followed by two community feedback sessions in June and August. 
Following final council approval, renovation projects began in summer 2018 and were completed in late 2019. These included construction of the new pavilion, splashpad, new parking areas, pathways and roadways, landscaping and pool liner replacement. The pavilion opened Jan. 1, 2020 and the splashpad opened that June.
Planned projects, including a playground and sports areas, will be installed as private funding allows.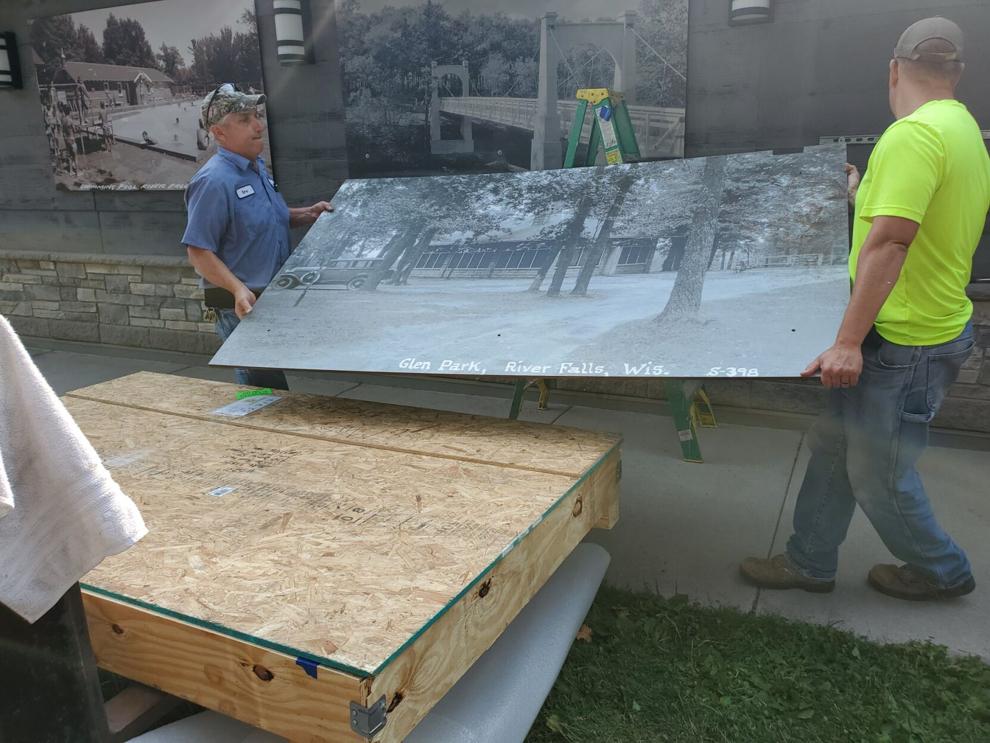 The Glen Park Pavilion 
From Jan. 1, 2020 to Aug. 15, 2021, 237 functions were held in the pavilion, with an estimated 10,000 people attending. Reservations for 2022 can be made starting Jan. 1 at 8 a.m. 
"The pandemic prevented us from celebrating the grand reopening of Glen Park last summer," said City Administrator Scot Simpson. "However, I hope that by now, residents have had a chance to experience the improvements and new construction and can agree that they honor and preserve the past while ensuring that this treasured community space can be enjoyed for another 123 years."
Share your photos at the Glen Park pavilion with River Falls Journal Reporter Hannah Coyle at hcoyle@orourkemediagroup.com.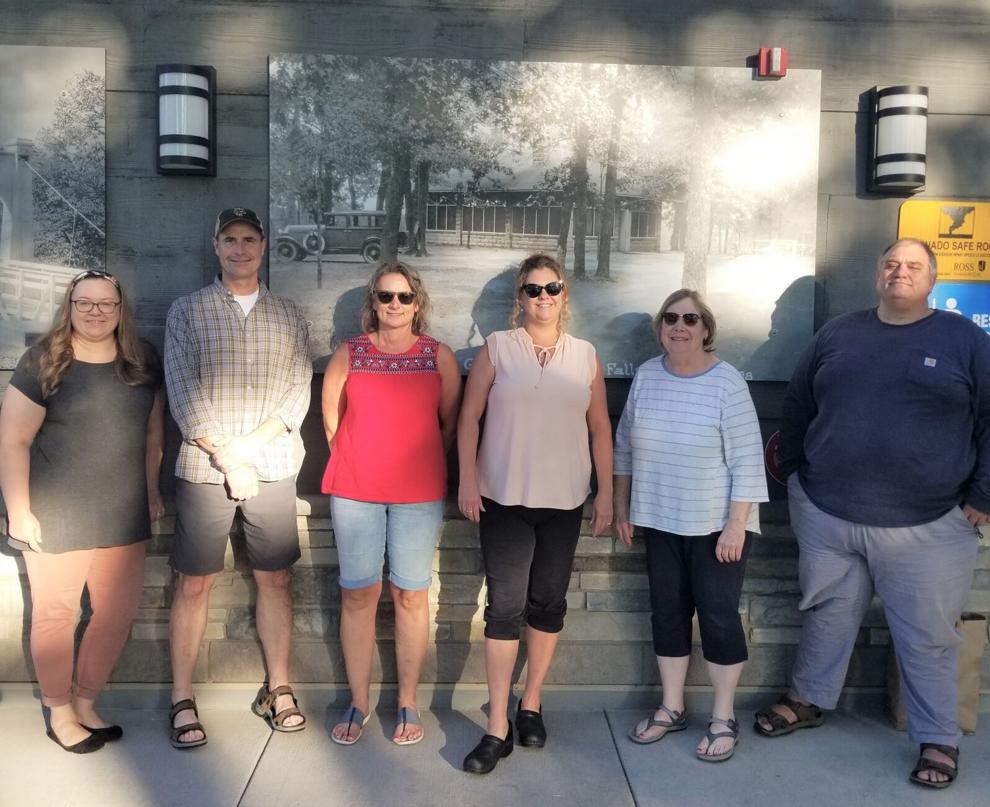 The Historic Preservation Commission
River Falls HPC members are appointed by the mayor, approved by City Council and serve 4 year terms. The commission's mission is to promote and protect the historic resources within the city and to educate the community about its cultural heritage.
Meetings are held monthly at city hall and agendas and minutes are posted on the city website. There is an opportunity for public comments at each meeting and community input is encouraged.
Heinze said that the group's next project is new signage in the park. "Watch for a colorful new heritage panel describing the Glen, the Cascade Mill, the Swinging Bridge, and more."