RIVER FALLS – Eric Luebke has been involved with choir since 6th grade. Now a senior at River Falls High School, Luebke will head to Madison on a full-ride music scholarship in the fall where he will major in music composition.
Luebke is a man of many talents within the music world. He plays drums and percussion for the school band. He performs in acapellas and performs in musicals. He even DJ's for school events.
His best talent is his composition. Luebke writes, composes and performs his own music. It's this talent that won him a scholarship to become a UW-Madison badger.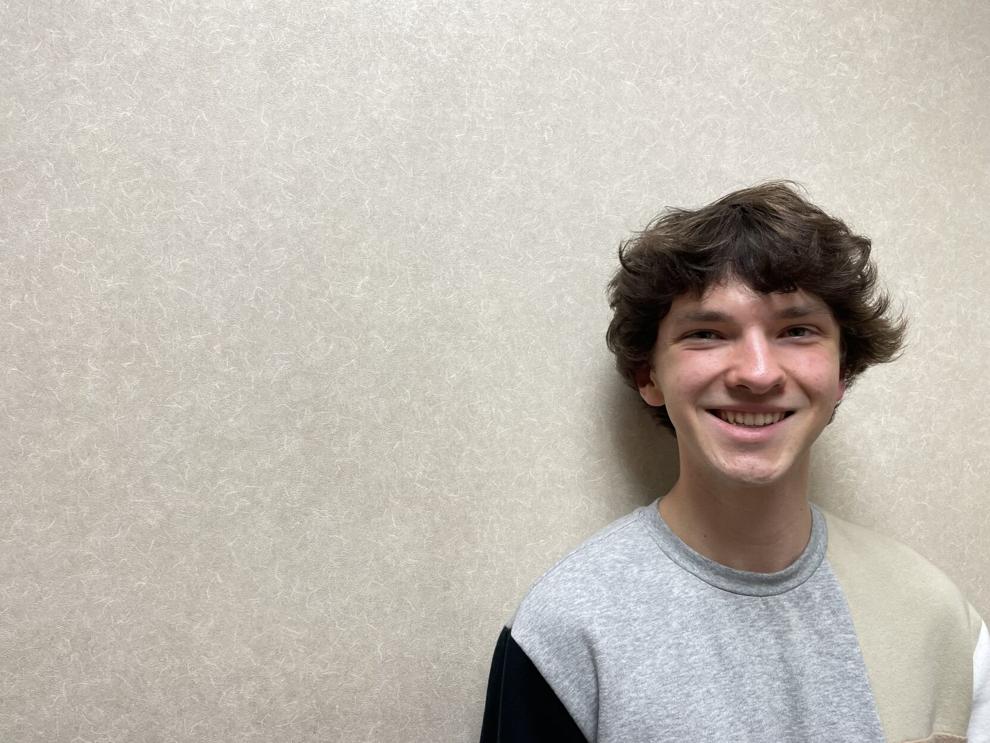 The process to be awarded the scholarship began last summer when Luebke enrolled in a pre-college music camp. At the end of the camp students could apply for a scholarship that would waive tuition fees.
"It was online so I submitted a video of myself," Luebke said. "A few weeks later I was notified that I was one of the finalists in the running. A few weeks after that I got notified I had won." 
Luebke credits his success to the school's choir department. He reflects on his experience, stating it was "life changing". 
"I learned so much through the department. Everyone works together to achieve a common goal," he said. "Creating this bond is what choir means to me."
Sarah Plum is the choir teacher for the school. She said having Eric in the program is exceptional.
"Every teacher wants their students to succeed, for Eric to get to the level he is now is special," she said. 
Luebke began to compose his own material during his sophomore year. He said the school used it at football games with his permission. He began to take composing more seriously during that time.
"I remember wanting to protect my music and preserve it. It's a comprehensive process and I wanted ownership of it," he said.
Luebke said the process begins with writing lyrics. He said this phase can be time consuming because of the "trial and error" nature it has. 
"It's common for me to write something then go back and change it 30 minutes later. It's a lot of writing," he joked.
Once the lyrics are composed he moves to the piano to begin working on melodies. Once Luebke is satisfied with the melody he calls the process complete barring any adjustments.
"It's therapeutic to be involved in the entire process. For me it doesn't feel like work because of my love for it," Luebke said.
The biggest influence for Luebke is Stevie Wonder. He added Queen as another influence, recalling all the times his parents listened to the famous British rock band. 
One highlight for Luebke occurred on May 17 when he conducted the 7th grade choir concert using his own compositions. You can view the concert on the district's YouTube channel (timestamp 17:26).
"The middle schoolers were so excited to perform Eric's work," Plum said. "They see a big kid come in and they look up to him. It's great for our district." 
Plum said it was "outstanding" for the students to have those interactions. She added the collaborations between the schools will benefit the district moving forward.
Luebke said he plans to be involved in music on campus outside the classroom. The soon to be composition major said after college he still wants music to be a part of his life.
"I want to have a position where I am creative. Music allows me to do that," Luebke said.
Luebke's career goal is to become a composer. He said his dream would be to live on the west coast composing scores for movies and TV shows.