The Court Appointed Special Advocate, known as CASA, volunteer pool expanded on Wednesday, Dec. 21. Joined by St. Croix judges who represent a tight partnership with the organization in the county, CASA volunteers took an oath to aid children through the court system. 
They're responses echoed throughout Courtroom 3 and over Zoom, as some advocates were deterred from driving due to winter storm weather warnings.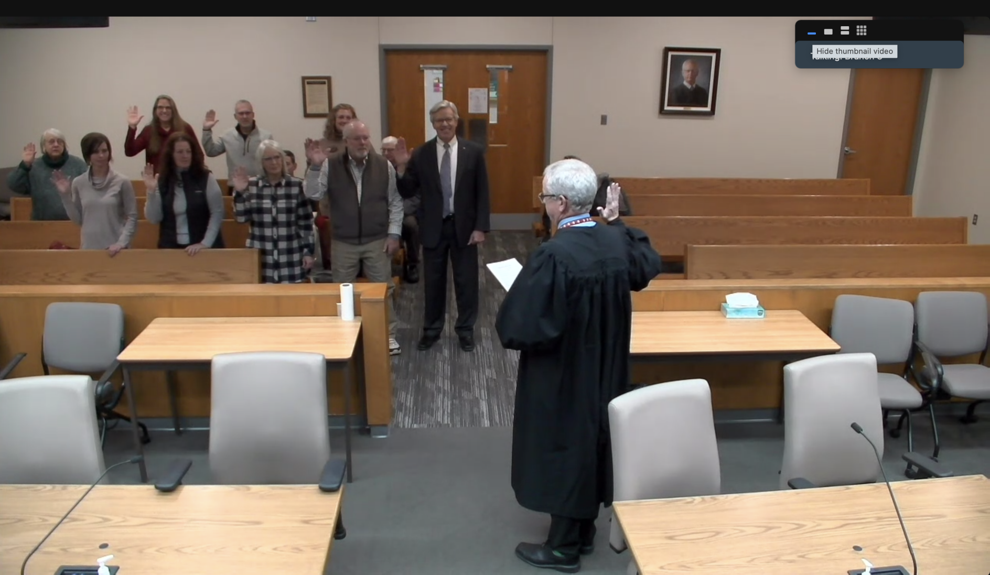 After launching the program in the county about a year ago, the goal was to add five advocates every quarter. The first two advocates were sworn in in February. A few more were sworn in since then and after Dec. 21, 18 advocates will be ready to work with the children in the county court system. 
CASA is a national program that operates at local levels. Present in 49 out of 50 states, CASA brings qualified and compassionate adults into a child's life, particularly children facing the court system. This adult fights for and protects the safety of the child, while simultaneously providing them with a continual, reliable relationship.  
Among the advocates being sworn in was president of CASA of St. Croix County Roy Sjoberg. Though not assigned cases, Sjoberg will step in if need be. 
"You represent that… one caring adult that child might have," Judge Scott R. Needham said.