Girl Scout Troop 56443 received their Silver Award for their work in creating four bee pollinator gardens in River Falls. Keeley Baker-Richert, Genevieve Kerr, and Savannah Blair received the award last May at Gustavus Adolphus College. 
To celebrate their achievement the Scouts held a bee garden education day on Sunday, September 25. The event had bee themed crafts, games, story time and tours of the gardens. 
Blair said the project began in May 2021. Every year the Girl Scouts cookie program has a theme which led the girls to their project idea.
"The theme for that year was bees. There were bee themed incentives and donation opportunities so we thought we could design a project around bees," Blair explained.
The Scouts worked together to design a project that would help increase the bee population. The result was creating a bee pollinator garden near DeSantis Park. The garden was funded entirely by donations.
For the Troop to earn the Silver Award they must identify a community problem and find a sustainable solution. Each Scout has to work 50 hours on the project . Blair said a lot of the time was spent in the garden to earn the hours. Each Girl Scout had different roles such as designing the garden, obtaining plant donations, recruiting volunteers, and creating educational content.
The hard work paid off. 
Blair noticed more bees would be present as the weeks went by. She said the highest number of bees she saw during one watering session was 15.
"It's great to know the bees are using the gardens," Blair said.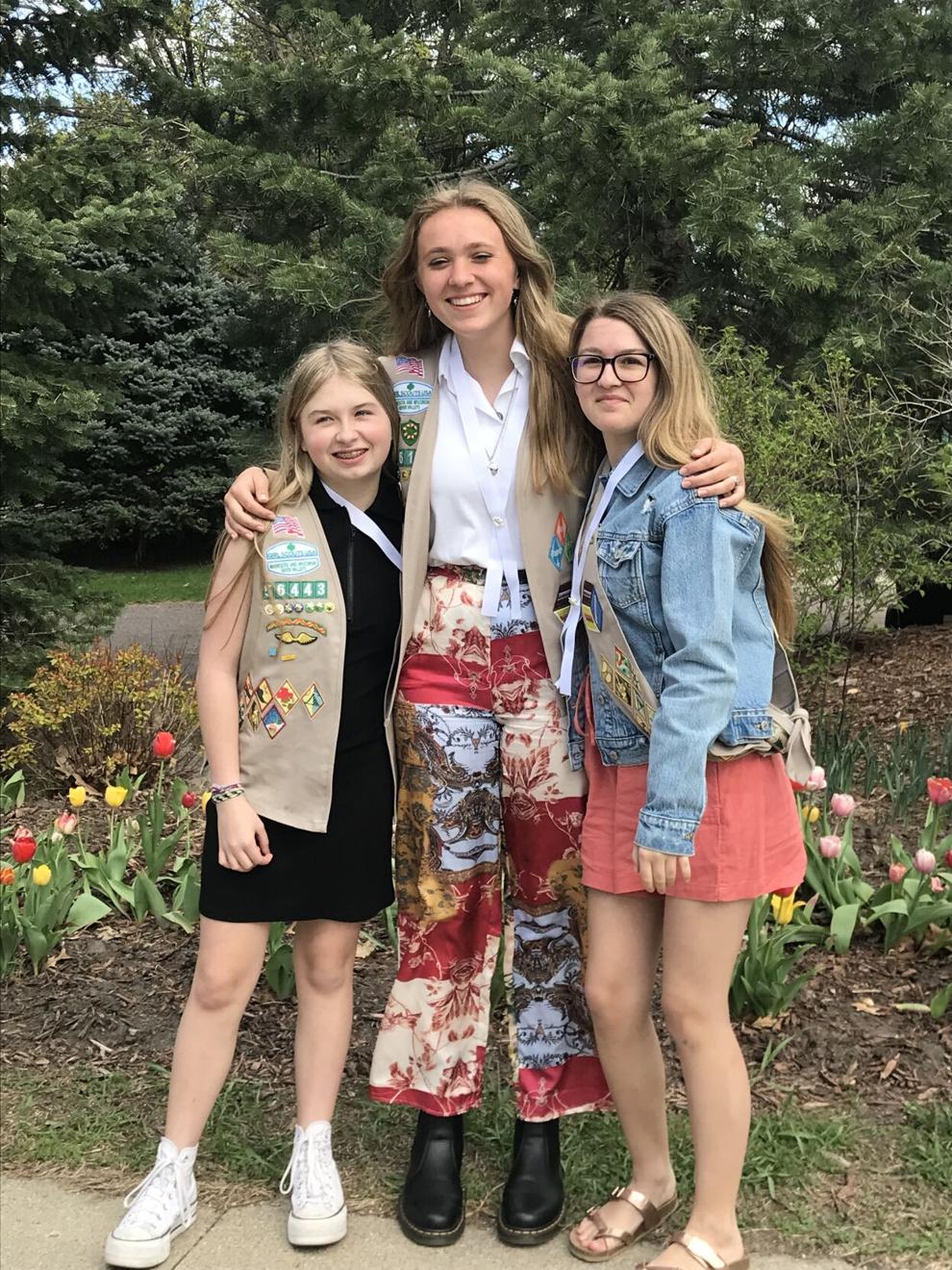 Blair and Kerr are sophomores at River Falls High school. Baker-Richert is a freshman at Stillwater High School. Blair said all three girls plan to continue their involvement in Scouts during high school.
The future plans for the Girl Scouts is going for the Gold Award. To receive that award, all the girls must work on individual projects requiring at least 80 hours. Blair is prepared. 
"This project was a lot of work and I know the gold award will be a lot of work too," she said. "There's a lot of planning involved but I'm ready."