RIVER FALLS – When people think of things to do in western Wisconsin, mermaiding is not at the top of most lists. Mermaiding as a hobby is uncommon; doing it as a profession is rare, especially in Wisconsin. 
Mermaid Echo is the exception, holding the honor of being one of the state's only certified professional mermaids.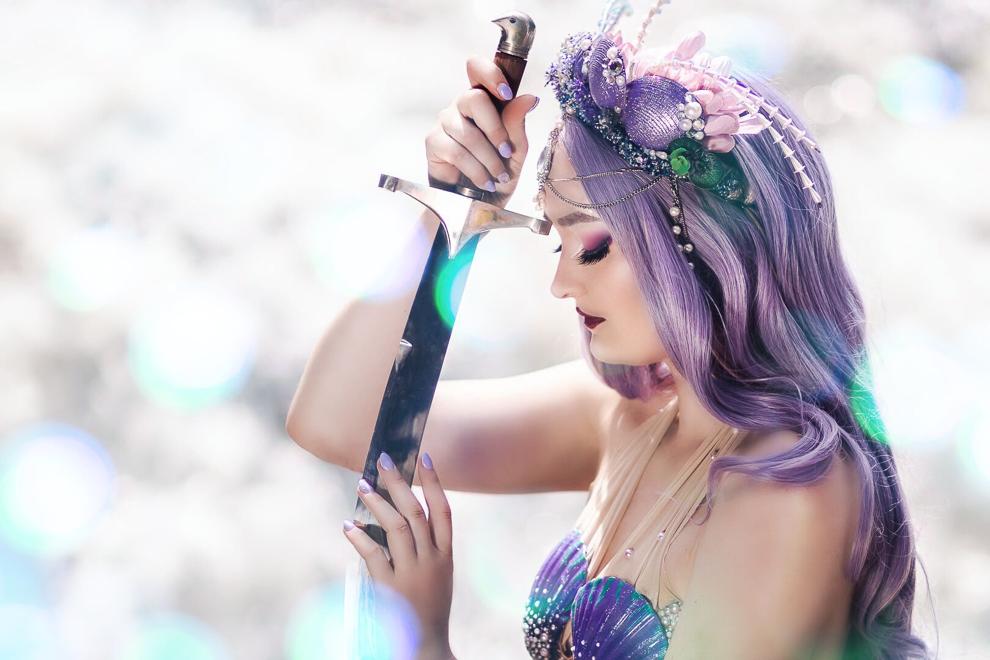 On land she is known as Claire VanValkenburg, but in the water she is known as Echo. It was 10 years ago when VanValkenburg first got involved with mermaiding at age 14 when she was recovering from an ankle surgery.
"As part of the recovery for surgery I did physical therapy in a pool," VanValkenburg said. "I swam laps with a monofin to strengthen my ankle muscles so it would heal quicker."
VanValkenburg said over the months she enjoyed swimming with the monofin and continued to swim with one after her ankle healed. She enjoyed it so much she began to research monofins and mermaid tails.
"I found this website called 'MerNetwork' which is like a Facebook for mermaids," VanValkenburg said.
Within the small community the website advocates for freshwater biology and conservation activism, something VanValkenburg always wanted to do. Soon she became hooked on the lifestyle and advocacy of being a mermaid.
Within two years she bought her first mermaid tail and admitted she got pushback for the purchase. 
"My parents were like, 'Why the hell are you spending your money on a mermaid tail? You should be saving for college,'" VanValkenburg said.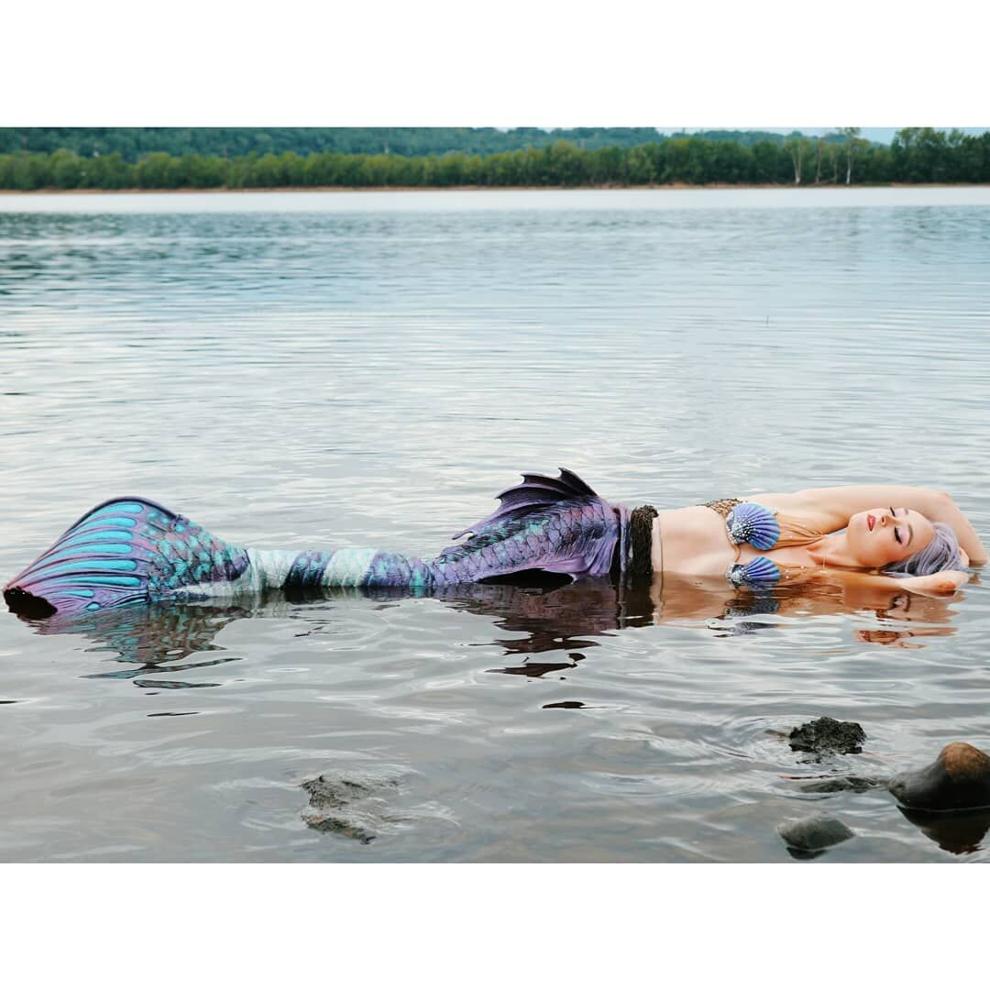 VanValkenburg did go to college, attending the University of Wisconsin - Madison majoring in journalism. After graduation, she got a job in Madison working for the Wisconsin Department of Natural Resources (DNR) as a communications specialist. Before leaving for Madison she started a business in 2016, Mermaid Echo Entertainment LLC, the first of its kind in the Midwest to offer event bookings for mermaids. 
"The amount of times I had someone hang up on me after I pitched the business to them is too high to count," VanValkenburg said, recounting the struggles it took to get the business running. 
VanValkenburg pushed through the adversity, saying it gave her thick skin to continue her business. A year later, in 2017, she launched Mermaid Scholar School, Wisconsin's first mermaid training program, with a friend. 
The process for VanValkenburg to become a certified mermaid instructor through the Professional Association of Diving Instructors (PADI) was long. VanValkenburg worked with St. Croix Scuba in Hudson to earn her certification and became the Midwest's first PADI Mermaid Instructor in July of 2021.  The program is about a year and a half old, and at the time of earning the certification, VanValkenburg was one of only a handful of instructors in the western hemisphere. 
"There weren't many of us when I was certified, but now the program is growing rapidly. It was such a rewarding process, and I am so grateful to work with PADI on this new effort," VanValkenburg said. 
Since she began mermaiding, VanValkenburg has won some awards including competing in Miss Mermaid USA and winning the title of Miss Mermaid Wisconsin in 2021 and 2022. She is also an inaugural delegate of Monarch International, a global celebration of merfolk, and an Ocean Ambassador with Mermaid At Any Age, a movement that advocates for water safety, equity, and conservation. 
She uses her profession to advocate for various charities around the country and within the community. This includes charities promoting diversity, equity and inclusion. 
The Wild Rivers Conservancy non-profit in Osceola, Wisconsin, is her most frequent partnership. Last year, VanValkenburg's online community raised more than $1,000 for the Wild Rivers Conservancy.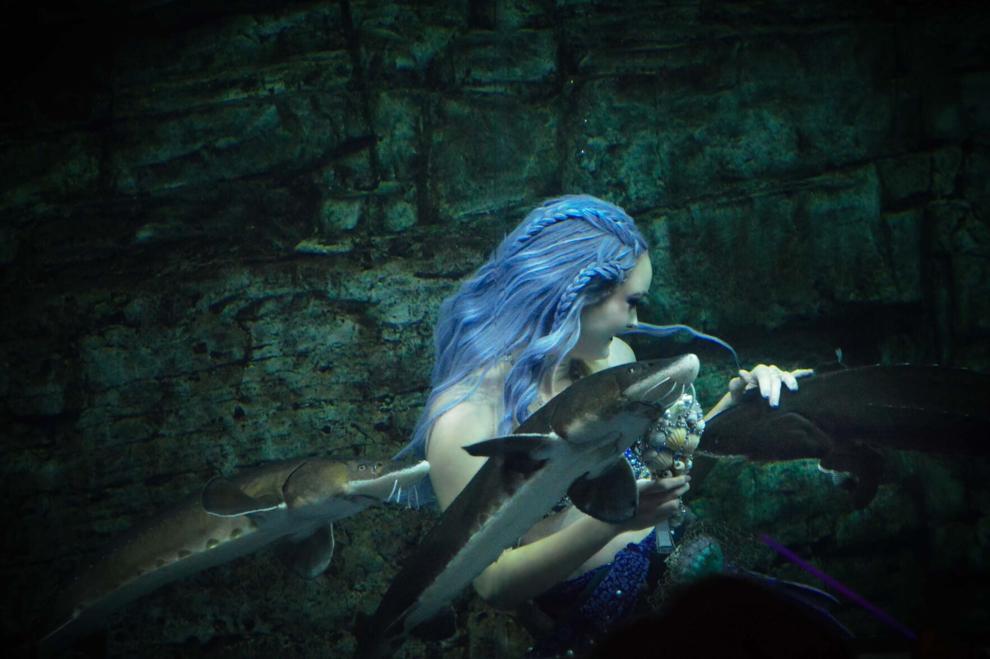 Mermaiding has taken VanValkenburg all around the country to compete in events and meet mermaid community members. She has also been a professional mermaid educator and activist in Ireland. 
"When I was living in Ireland for a year I was Ireland's first mermaid which was really cool," VanValkenburg said. 
Her work has attracted the attention of brands and organizations. 
"I have worked in a lot of sectors of mermaiding. From brand partnerships, to modeling, to endorsements, events and aquarium performances; you name it, I did it." 
Her favorite part of mermaiding is the connections and friendships she has made during her journey. She said mermaiding brings people together from all backgrounds and allows for "unparalleled" connections to be made with people all over the world.
VanValkenburg loved mermaids starting at a young age when she began reading mythical novels. From a young age, she enjoyed swimming, boating and being around water. She tells people as a joke she spent more time on a boat or in water than on land growing up. 
Professional mermaids often adopt characters or mermaid personas they play at birthday parties and events, much like party princesses. VanValkenburg said her mermaid persona is different from her human persona.
"Echo is bubbly, funny and outgoing," she said. "On land I'm more shy and timid."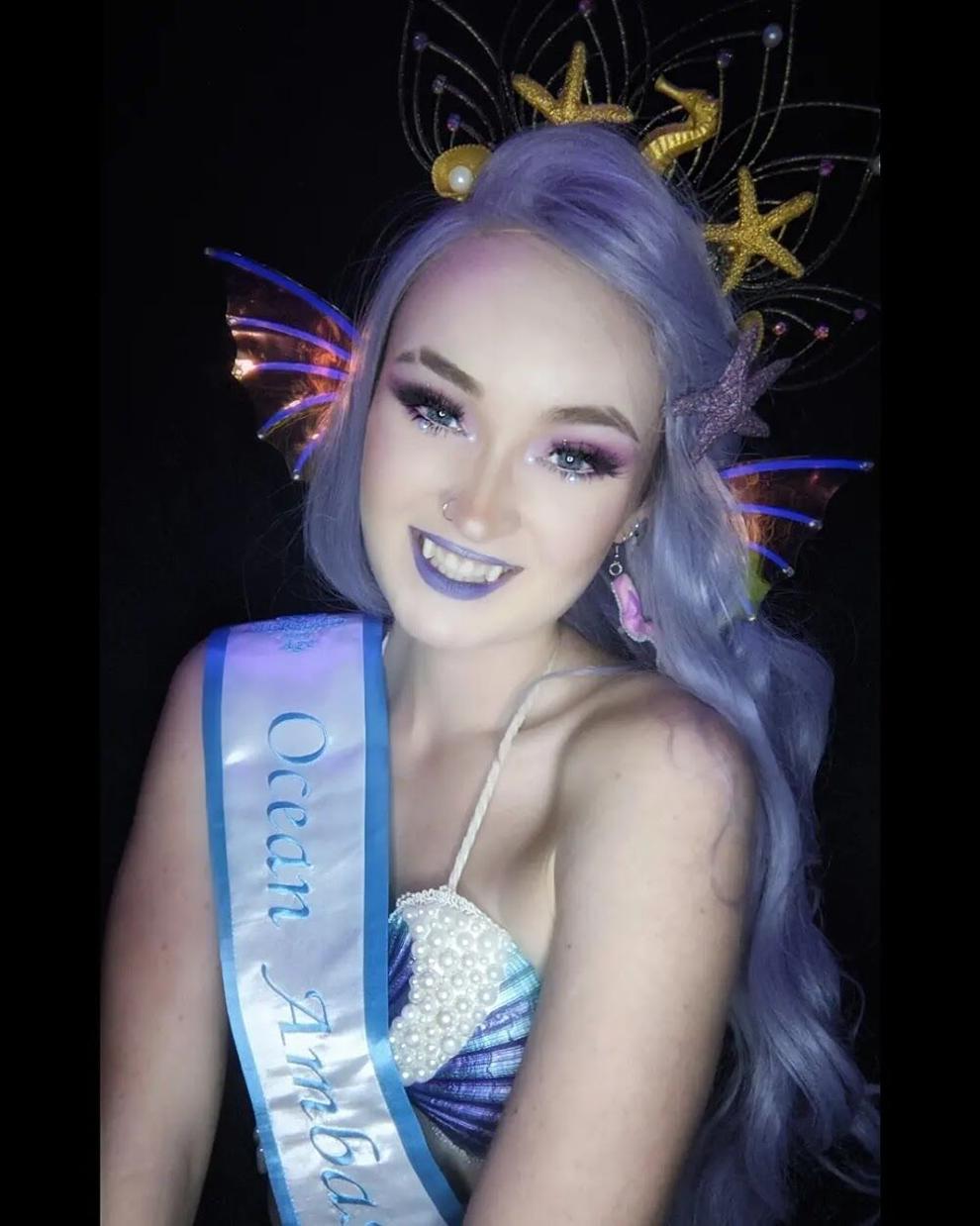 VanValkenburg said she got the name Echo from one of her favorite stories in Greek mythology. Echo was a water spirit who was cursed not to speak. When she was allowed to speak she could only repeat the last sentence said to her, echoing back words.
VanValkenburg said the mermaid community is continuing to grow. She said they are entering the "golden age of mermaiding". She said she believes the community is growing because of a few factors. One factor is the history behind mermaids.
"They have always been around and fascinated people. I think people want to learn more about them," she said. "We are starting to get that exposure within the last five years."
VanValkenburg said other factors include a rebirth in popular culture and fantasy. Advancements in aquatic technology have helped lead the movement, VanValkenburg said.
While beginners can start the hobby using affordable equipment, professionals sink large amounts of money into their craft. VanValkenburg said she owns various tails that cost hundreds of dollars but her most expensive tail is $3,000 which she uses for pageants and photoshoots. She said knows people within the industry with tails that cost more than $10,000.
"It's a hobby where it can be affordable for beginners but expensive for professionals," she said.
Currently there are more opportunities for people to pursue mermaiding than ever before, VanValkenburg said. The process to begin mermaiding is easy, she said. 
"You call St. Croix Scuba and enroll in the next available class. It's that simple." VanValkenburg said. 
The next available class is on April 24 at the Hudson Middle School. VanValkenburg said the class is for all ages and more information can be found online and through Facebook. Classes are offered about once a month.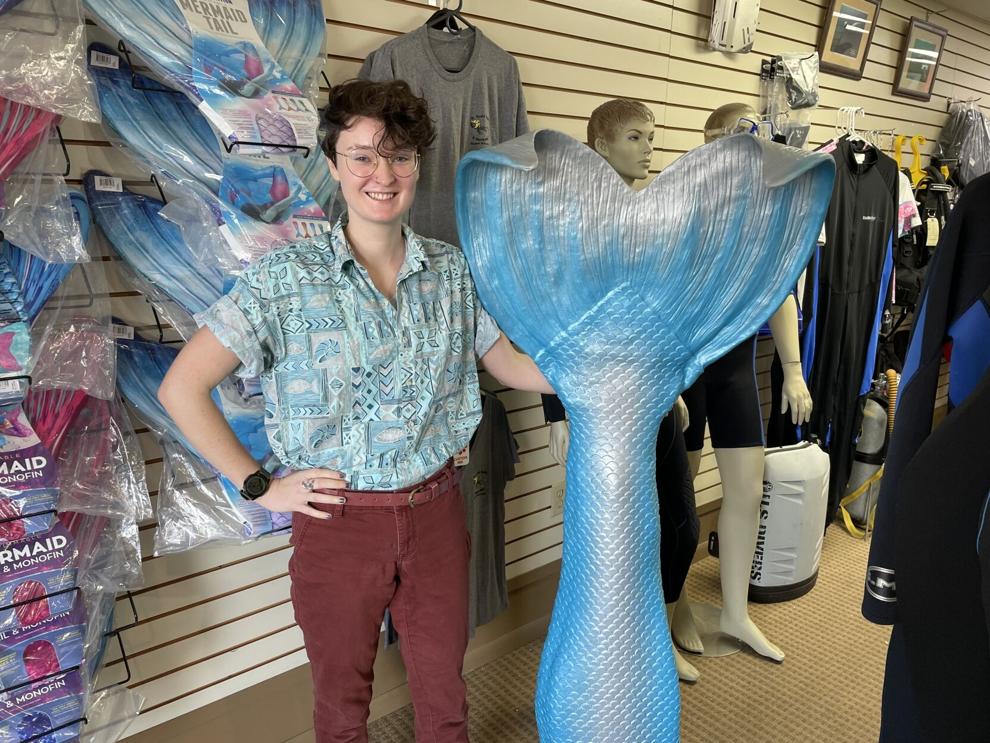 "I've taught people as young as 8 and as old as 65 to be a mermaid," VanValkenburg said. 
One of the biggest benefits of attending the class is the workout and exercise it provides. VanValkenburg said the class benefits those who are adventurous, hard working and open minded. 
VanValkenburg said she doesn't know where mermaiding will take her in the future. She has local events scheduled and trips around the world booked and plans to continue the work in the future. 
Right now she is enjoying the moment and feels positive about the outlook. 
"It's fun, silly and a good time," she said. "If you come in with those qualities, you will have fun and who knows, you might just want to continue mermaiding in the future."
Her future career plans involve attending the University of Wisconsin-Milwaukee to major in freshwater sciences to become a freshwater educator. She said she wants to work in the non-profit sector educating K12 kids about freshwater conservation.