Though you're reading this over a computer screen or scrolling on your smartphone, years ago River Falls had its own print newspaper. As we come back to you, our local community, in a digital format, let's take a look back at the neat history of your newspaper.
Starting as the River Falls Journal in 1857, the newspaper lasted in the city until 1861. From 1861 to 1871, the paper temporarily became the Prescott Journal before returning to the River Falls Journal in 1872. Amongst its years as the Prescott Journal, a conflict arose.
Since 2015, the Wisconsin Historical Society has been working in collaboration with the Library of Congress on the National Digital Newspaper Program with funding from the National Endowment for the Humanities grant. The partnership is working on the Chronicling America database, digitizing newspapers across the country, including the ones from River Falls.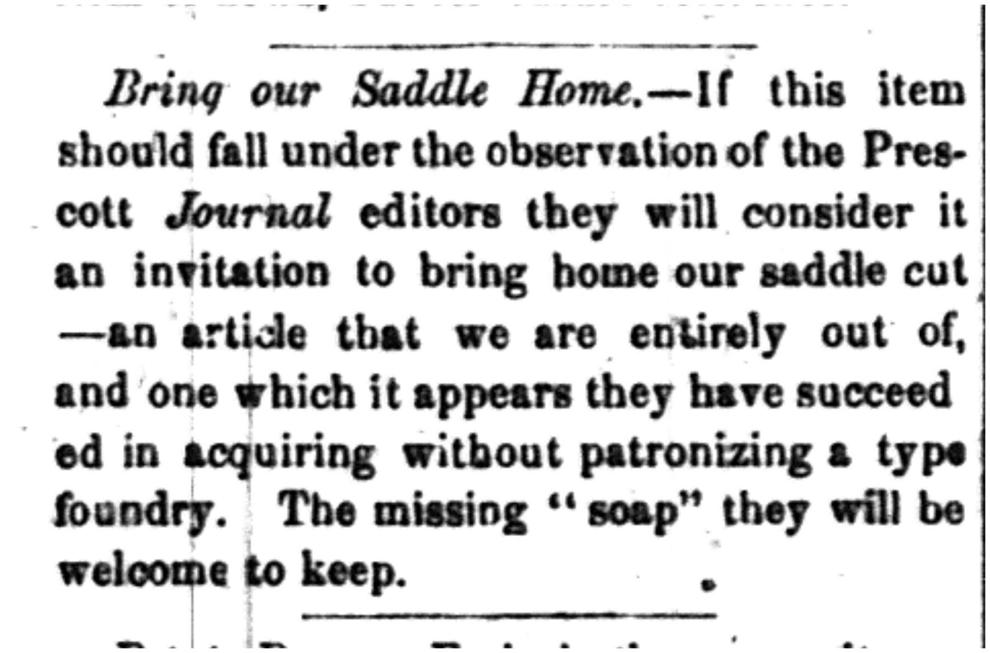 Recently, Randi Ramsden of the Wisconsin Historical Society, came across a tiff from the summer of 1869 between the Prescott Journal and the Wisconsin State Register from Portage. Ramsden and a colleague spent about one week reading between the lines of a published letter citing conflict. The Register first wrote a letter in print essentially saying "hey, if the Prescott Journal editors read this, we would like our property back."
A few former printers, Rockwell J. Flint and Edwin H. Weber, had bought the Prescott Journal not long before. These printers originally worked in Portage.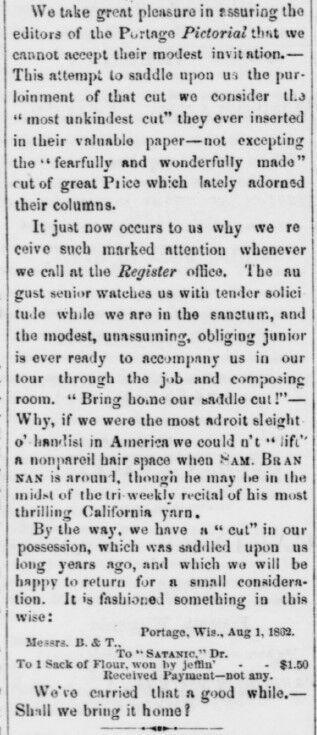 The Journal was accused of stealing a saddle cut, or a piece of metal used to print an image in the newspaper. The one the Register was missing happened to be one of a saddle and the Journal had printed something that looked eerily familiar to the one the Register had seemingly lost.
The Journal printed their response, claiming it would have been impossible for them to have stolen this physical piece of property because whenever they were at the Register they were closely monitored by editors. And even if they did have it, the Register still owed them a sack of flour.
Ramsden had to closely study the language, noting that these two editors likely knew each other.
As they continue to digitize and study the papers from River Falls, Ramsden is hoping to locate a key piece of evidence from this historical context - the saddle cut.
The mystery of the lost saddle cut continues to puzzle folks in the present day, as it did back in 1869.
Come across a lingering piece of newspaper history in your home or have clues about this mystery? Email Ramsden directly at randi.ramsden@wisconsinhistory.org.
By early next year, the historical prints of the River Falls Journal will be available to view on the Library of Congress's website.