On Thursday, Nov. 17, 2022, a small group of people including St. Croix County Medical Examiner, Patty Schachtner and Pastor Larry Szyman gathered at the small county cemetery bordering 185th Avenue in New Richmond to bury the unclaimed ashes of three men, Scott Ulman, Gary Tepe and Gerald Sternberg.  
"Today we claim and acknowledge their value and worth as a part of St Croix County which makes them part of us," Szyman said, "We grieve not only for their loss but they're not being buried among or by loved ones. In burying them here, we make a statement that we will not settle for indifference."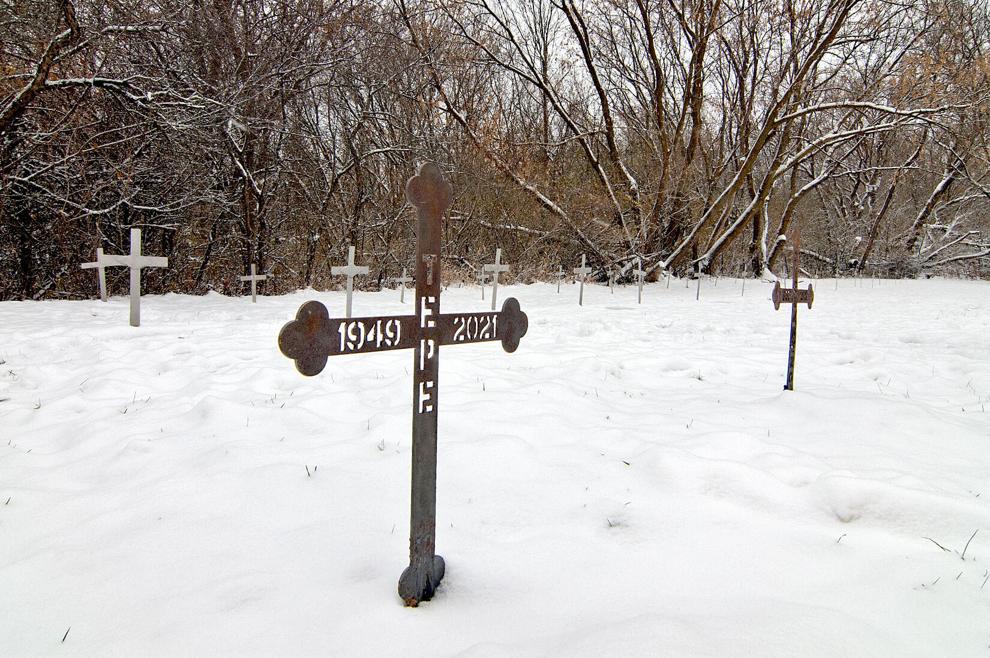 At the end of 2021, for the first time, Schachtner reported that the unclaimed cremains of 4 individuals resided in a file drawer in her office. 
"The three of them were in my office for over a year. As I planned the small ceremony for tomorrow, I was reminded not one of us, no matter the situation, should be unclaimed. Each one had their own unique story. It's not our job to judge or worry about that, but they still deserve respect and dignity and to be put to rest," Schachtner said.
They were sons and brothers, husbands and fathers, grandfathers and Tepe was a veteran. They were also alone at the end, something most of us cannot imagine for ourselves or wish for anyone else.
The systemic challenges families face in western WI when dealing with the kinds of severe mental illness that can permanently alienate a family member are considerable.  
Without more resources and funding, these kinds of stories are likely to continue to grow given the growing social, economic, health, and in particular, mental health challenges we and our children and their children will face going forward. 
Knowing that, Schachtner appealed to Kiwanis and Rotary Clubs in New Richmond and Rotary Club in Hudson and told them that these are our people and they deserve a burial.
She also contacted Somerset High School to create markers for the graves and put into motion a plan to educate folks about end of life planning. 
Schachtner feels it is important to educate people about preparing for the end of their lives. People need to take steps to ensure that the right people are aware of their wishes for what happens after they pass and that the information is recorded somewhere for family members to access. 
Schachtner worked with the UW Madison Extension – St. Croix County to offer "Planning Ahead", a series of classes to "simplify the process of getting your final wishes and care decisions managed in a logical, easy breakdown." 
Over the course of seven weeks beginning in October, participants met at the Somerset Public Library once a week to discuss topics that included: home finances; advanced medical and legal directives; estate planning; end-of-life care decisions; final wishes; and understanding grief.  
Schachtner hopes to be able to offer the program on a regular basis.