The project is enormous.
Hudson Physicians broke ground on a new medical center in November.
The numbers don't do justice to the size and scope of the project.
A $50 million construction project on 16 acres of land. 

160,000 square feet of clinic space, plus an additional field house for physical therapy.

More than 125 new employees.
And the economic impact on Hudson is equally huge.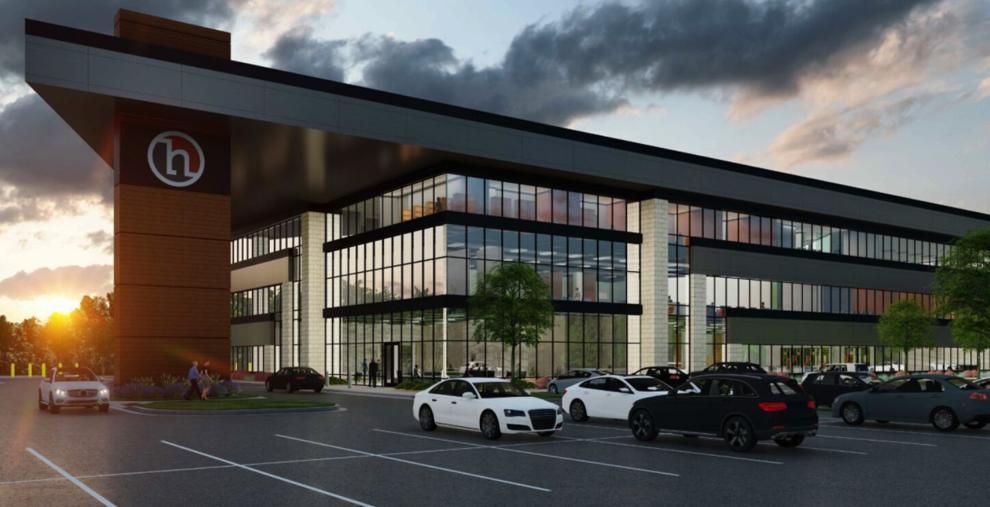 Hudson Physicians, owned by 17 doctors, launched the project with a groundbreaking ceremony, digging into a pile of dirt and tossing it in the air.
In the background, a half dozen giant earth-moving machines continued clearing trees and grading the property. There was no time for them to take a break. The project has an ambitious schedule of opening the clinic in January 2023, just over a year away.
"For over 40 years Hudson Physicians has grown along with the Hudson community, and this new space will ensure we can continue to serve Hudson and the surrounding areas in the years to come," Hudson Physicians CEO Matt Brandt said at the ceremony.
"I'm glad to see it get underway," Mayor Rich O'Connor said. "It's great for the city."
He added, "Development like this is an important part of a community."
The Hudson Medical Center, at the intersection of Carmichael Road and Hillcrest Drive, just north of Interstate 94, will allow for the expansion of current services, including more clinic space for family practice, pediatrics, OB/GYN, sports and spine, general surgery, occupational medicine, urgent care, podiatry, sleep medicine, and audiology.
The project has been in the works for nearly three years, according to Steve Dorgan, managing partner for Cresa, the Minneapolis firm that is assisting Hudson Partners with the project. It started with strategic discussions. The property needed to be annexed into the city of Hudson, a process that began at the start of the year, along with all of the city approvals.
Dorgan described the design process that used virtual reality for doctors to show designers how they worked and where different features should be most efficiently located.
Beyond growing its current operations, Hudson Physicians plans to run an outpatient imaging center providing MRI, CT, mammograms, ultrasounds and dexa scans, an ambulatory surgery center with four operating rooms and three procedure rooms, and a full-service physical therapy and rehabilitation unit.
The center will have a café and pharmacy for patient convenience.
"With the expansion of outpatient technologies and the pressure to provide convenient high-quality care at a lower cost, the trend in health care is to offer more services in a non-hospital-based setting,' Hudson Physicians President Dr. Mark Stannard said. "Many of the services we will be providing in the Hudson Medical Center do not currently exist in western Wisconsin."